[Not only does Caroline love pretty things as much as I do, she also cracks me up. Plus she's a doll for guest blogging today! The rest of the time you can find her at i am a greedy girl.]
I'd had my eye on that beautifully simple Lanvin dress for a while now, so when Kathryn asked me to contribute with a guest post, I knew the time was right: I needed to update My Pretend Wedding. And, while I've always fancied myself a bold, crazy kind of wedding girl, I couldn't help but love these almost-pastel details. They perfectly complement the gown, don't you think? I still would need a pop of color. But, that, of course, would come in the form of My Pretend Wedding Louboutins.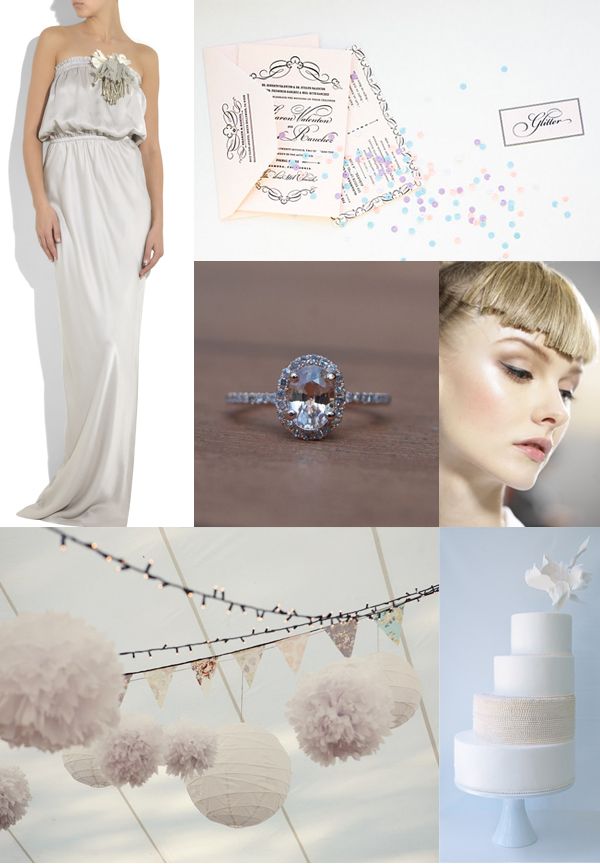 Gown (by Lanvin) here.
Invites (by new favorite Mae Mae Paperie) here.
Gorgeous face here.
Cake (from Maggie Austin Cake) here.
Pretty decor (photo by Kamp Photography) here.
Sapphire ring (by Toronto-based Eidel Precious) here.