Has anyone else been paying attention to the Olympics? I didn't think I really cared much about watching them, but I won't lie – I've been enjoying some of the events a lot. I mean, how beautiful was this? And how totally fun was this? It's so fun to see people who love something so much, and who do it so well, get to do that thing they love. Especially because this is what I look like doing winter sports…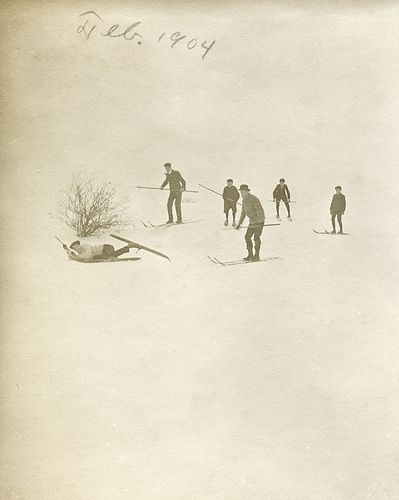 I looooove the calligraphy on this paper "tablecloth."
Not your average domestic goddess.
Brooches for the bride.
The Victorian version of Craigslist.

Retro illustrations as wedding invitation, via 100 Layer Cake.
A cowboy's dream, via Richie Design.
Love the ruffles on this dress (and the whole wedding)!
How to have a lovely day.
Chinese New Year in New York.
The groom wore jeans.
If you've been wondering what to do with all those bright yellow blow dryers you have lying around….
When's the last time you had a penpal?
Tiny Texas houses, via oh, hello friend.
Has a dirty truck ever looked so good?
Maybe we should spend our honeymoon in Morocco?
Hope you enjoy these links, and have a happy weekend, lovelies! Oh, and don't forget to vote!