I don't know where this week has gone, but it sure flew by. I spent most of the week getting wedding things done – rehearsal dinner venue, save the dates, hair and makeup trial, and I finally bought a dress! Something about buying the dress makes it all feel even more real than setting a date and booking a venue (is that weird? anyone else feel like that?). This weekend I'm hoping to catch up on blogging, so I'll have some fun posts for you next week. And for now, some of my favorite links from this week…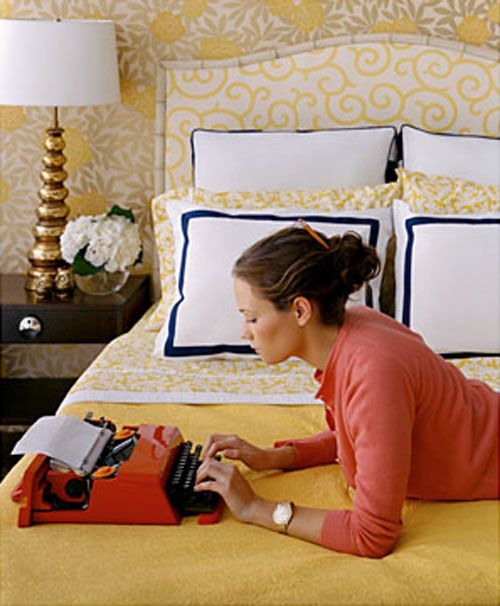 {via Kate Spade}
A riot of paper flowers.
New (cute!) use for pencil erasers.
If you're in San Francisco, stop by the Decorator's Showcase.
Share your candy.
I love this cottage by the coast – a dream vacation home!
Best paper doll ever, via Design Crush.
Must remember this…
Newest item on my wishlist: Fleabags.
Dig these still life photos by Carl Kleiner.
Just about the cutest thing I've ever seen.
I cannot wait for Rifle's wedding line to launch.
Look on The Bright Side!
Anyone thinking of Vargas-inspired boudoir pics?
Gelato on a stick, via simplesong.
I love Martha Stewart Weddings. Janie interviews editor Darcy Miller.
Brussels in bloom.
Mmmmm… homemade pizza… drool…
Have a happy, happy weekend!