Last weekend my honey and I went to see Exit Through the Gift Shop, and we both loved it – it's all about street art, and if you can find it at a local theater, it's definitely worth checking out. This weekend we get to start the always fun task of packing up our apartment to get ready for our big move. Even though we've only been living in Austin for a year, I'm really going to miss it – I wish I could bring our movie theater and my favorite tacos with me. And sno-cones…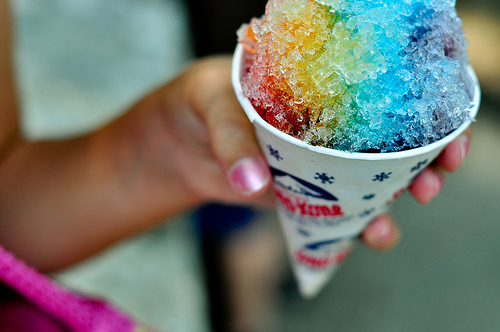 {via We Heart It}
Congrats Joanna!
I'd love to get one of these as a wedding gift, via Design*Sponge.
How cute is this couple!
So glad someone is telling this story – really worth watching.
Pretty pretty cake toppers, via Clover & Bee.
Appreciate beautiful branding.
Customize your chocolate. Chocomize.
Disposable tableware might as well look good, via Design Crush.
The why of weddings.
Finally, a stamp for square envelopes, via @thinksplendid.
A case for making your own wedding dress.
If I had an £10,550.00 laying around… via Keg Design.
Have a wonderful Memorial Day weekend – here comes summer!