Letterpress Wedding Invites + a Giveaway from Hello!Lucky
Sponsored Post
Snippet & Ink loves our friends at Hello!Lucky, and today they're here giving away 100 2-color letterpress wedding invitations to one lucky Snippet & Ink reader! Oh letterpress… it's really one of my favorite things ever. Check out a few of the designs available from Hello!Lucky: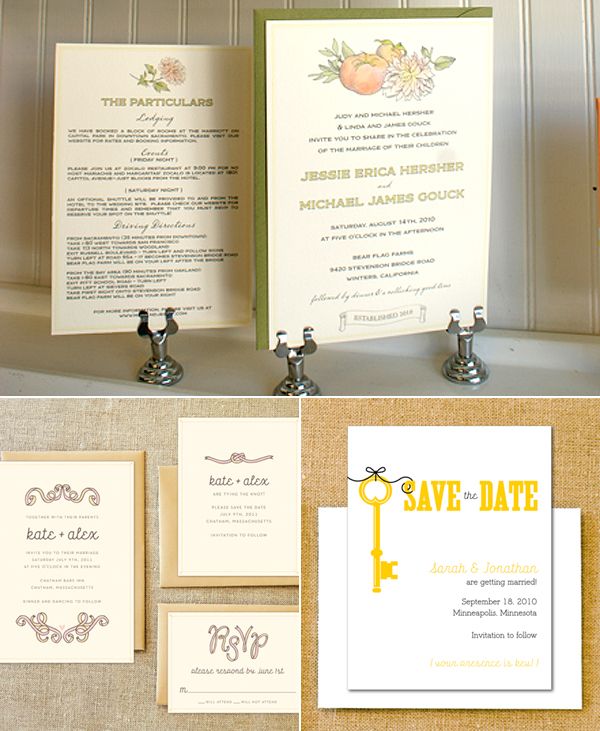 I have to tell you though – there is no way these photos can do justice to the awesomeness of letterpress. Letterpress is something you want to hold in your hand, to feel the texture of the impressions and the weight of the paper. So if you're not sure about it, take advantage of this promo Hello!Lucky has going on right now, where you can get your hands on 3 wedding samples for FREE before March 31.
Okay, so how do you win 100 letterpress invitations from Hello!Lucky? Leave a comment here, sharing one or two things that have inspired you most in your wedding planning. It can be anything, from a magazine to a flower to a song. You have until Thursday at 5:00PM PDT to enter, and I'll announce the randomly selected winner on Friday morning. And in the meantime, go check out the variety of designs over at Hello!Lucky, including some delightful save the dates.
This contest is now closed.
This post sponsored by Hello!Lucky.