Gia Canali takes such lovely photos, so I'm thrilled to have a chance to share her work with you on Snippet & Ink… Sharlyn shared with me why she and Jim chose this for their wedding: "We had recently moved to the Bay Area and wanted to provide an exciting opportunity to have our friends and family join us for a long wedding weekend get-away. We liked the charming feel of Healdsburg and absolutely fell in love with Healdsburg Country Gardens – it was quaint, private and romantic. Nothing pretentious or gaudy. The amazing oak tree overlooking the vineyards symbolizing a new life of strength and wisdom, the European gardens that wound around the premises, and the 1804 barn just sealed the deal as my husband had asked me to marry him at a barn in Seattle (with my horse in tow). Believe me when I tell you, he wanted to figure out a way to have my horse there at the ceremony!"

As much as I love wedding photos, I just can't resist the sweet stories from the bride and groom that might not be visible in pictures. Sharlyn shares one of her favorite moments from the day: "A light wind had picked up during the ceremony, blowing through the grapevines and oak tree. After the exchanging of vows and the kiss, we walked down the grass aisle to have the wind scoop my veil up and tightly wrap Jim up in it. As soon as it was unraveled, the wind blew again only to find Jim wrapped closely to my side in the veil. It was a great symbol of our now joined life together." Sharlyn's mother made her veil.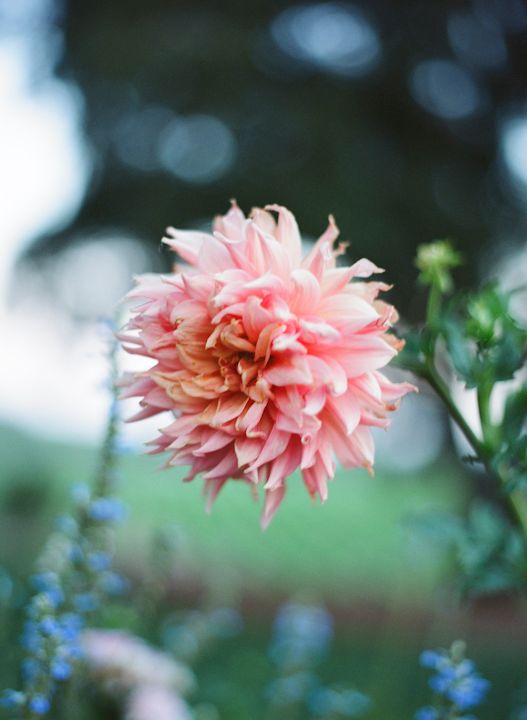 Venue: Healdsburg Country Gardens, Healdsburg, California
Bride's dress: Jenny Lee
Thank you to Gia Canali for sharing these photos. And of course, congratulations and best wishes to you, Sharlyn and Jim!