The thing I love most about Toni and Chad's wedding isn't the pretty details – though there are certainly pretty details here – but rather the incredibly vivid emotion apparent in these photos. Missy Cochran has done such an amazing job of capturing two people in love, and I'm so excited to introduce her work to you today.
Also, I love what the bride and groom said about their planning: Neither of us really had a plan, we just started picking things out here and there during our engagement that we both really loved. Many of the wedding's elements were created by the bride and groom, or with the help of family and friends. "We love being able to look back and remember all the people that put in the hard yards to make that day happen." 90 guests joined the couple at their August wedding in Canby, Oregon.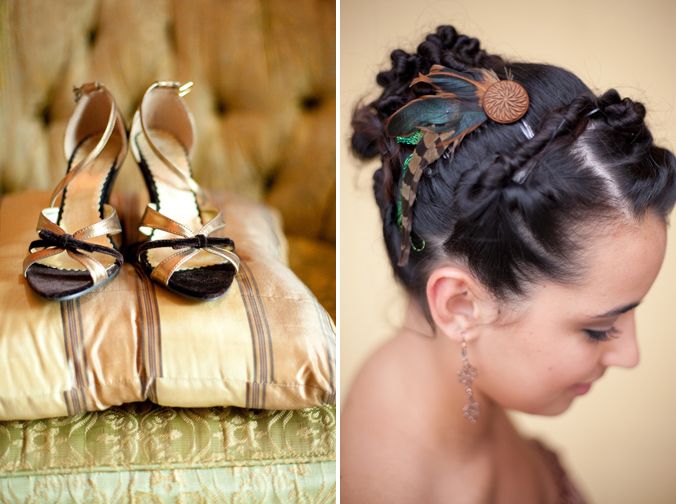 The bride made this beautiful hair comb for her bridesmaid!
Venue: St. Josef's Winery, Canby, Oregon
Bridal gown: Mori Lee
Bridal shoes: Bonnibell
Bridal veil and hair comb: Richard Designs
Groom's suit: Calvin Klein
Flowers: Champoeg Farm
Cake: bride's mother
DJ: Pure Energy Events

Toni and Chad decided to eat dinner together, and joined their guests later. It was one of their favorite parts of the day, as it "allowed us a private setting to slow down and enjoy our first moments together as newlyweds." Congratulations Toni and Chad! Thank you so much for inviting us into your beautiful wedding day, and thank you to Missy Cochran for sharing these gorgeous photos (I just love her work!).