I don't know how it is that I've never featured a real wedding from photographer Allyson Magda, especially since I've admired her work since I started Snippet & Ink. But today I plan to remedy that with Kacy and Kirk's beautiful wedding. They were married on California's beautiful central coast, in a wedding that was both rustic and sophisticated. Says the bride:
Kirk's parents live in Cambria and we spend a lot of time up there. It is the best of both Northern and Southern California in one place: the beach, the vineyards, a small town. We love it there and many of our friends and family members had never been, so we wanted to share the area with them, and to make the wedding feel as organic to the location as possible.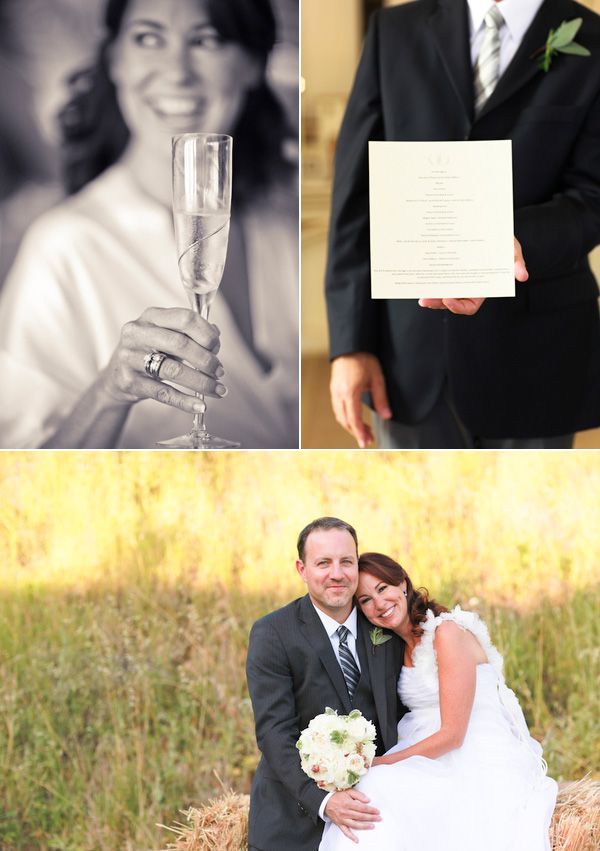 Since ours was an out of town wedding, we rented a large house for 3 weeks – I went up a week ahead of my fiancé to finalize all the details and to take some time to myself just relaxing. I was totally relaxed by the time our families and friends started arriving. Then, after everyone left, Kirk and I spent a week alone in the area for our honeymoon. It was so great not to have to rush off to catch a plane!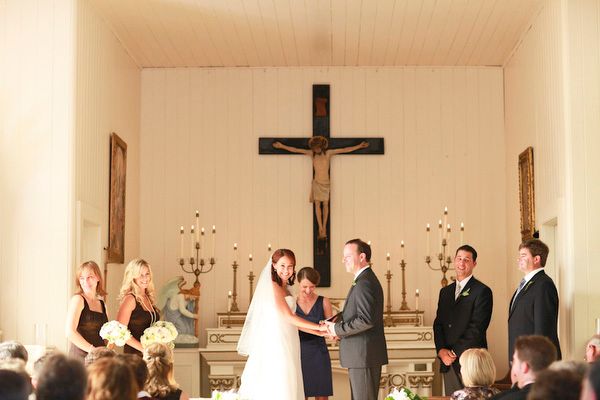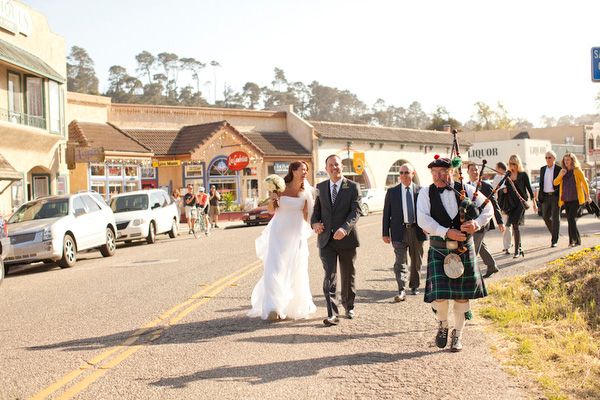 A bagpiper led the way from the chapel to the reception site. Don't you think a wedding "parade" would be such a wonderful way to arrive at your reception?!
Instead of a traditional wedding cake, the couple had a "cake" with tiers of cheese!