Prospect Hill Plantation in South Carolina was the perfect place for Anna and Michael's wedding celebration, not just because it's historic and elegant, but also because it happens to be the place her parents' call home. And Anna was kind enough to share the details of their wedding with us…
My parents have been restoring their house, which was built in 1792, for the last 15 years, and now they live there full-time. The first time I visited Prospect, my mother told me, "This is where you'll be married," and she was right! It's truly a magical place, and I love knowing that we were married at my parents' home, just as many others were over the last two hundred years.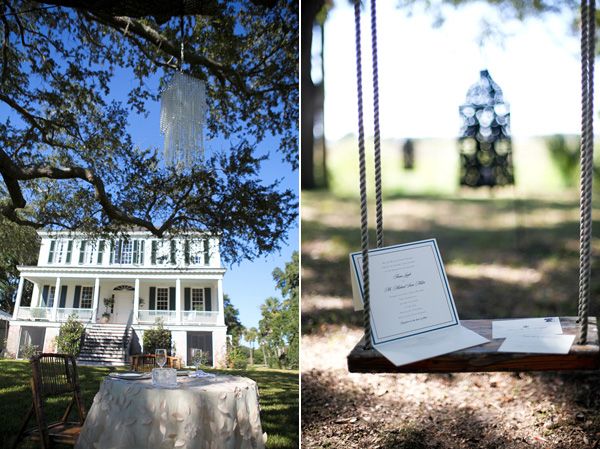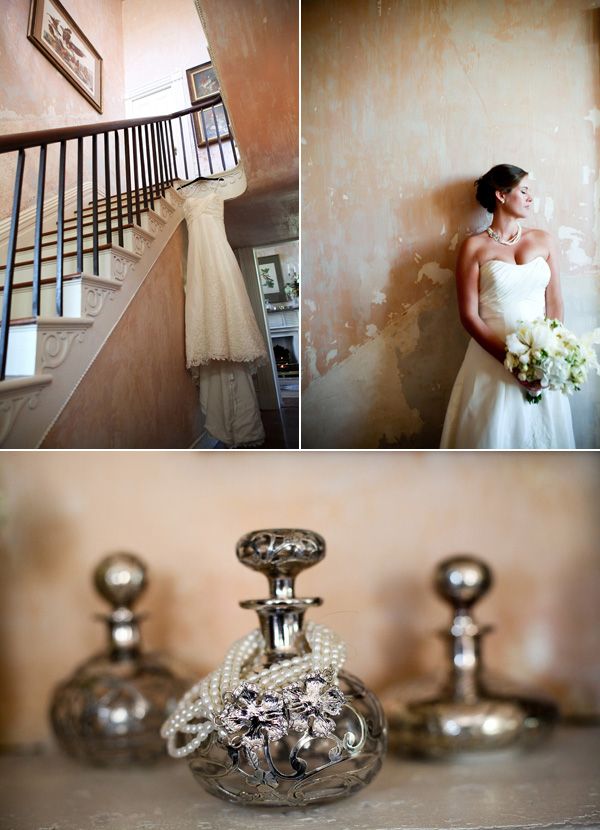 My sister wore my pearl earrings with her pearl necklace on her wedding day, and I wore her pearl necklace with my earrings on my wedding day.
According to Southern folklore, if you bury a bottle of bourbon where the bride and groom are to be married, then it won't rain on their wedding day. For my sister's wedding, my mom buried a bottle of bourbon under the oak tree where they were going to be married, however a few sips of bourbon were missing from the bottle and it rained anyway, so apparently the bottle of bourbon needs to be full to keep the rain away. For our wedding, my mom made sure to bury a FULL bottle of bourbon at the spot where Michael and I would be married – we didn't have a drop of rain!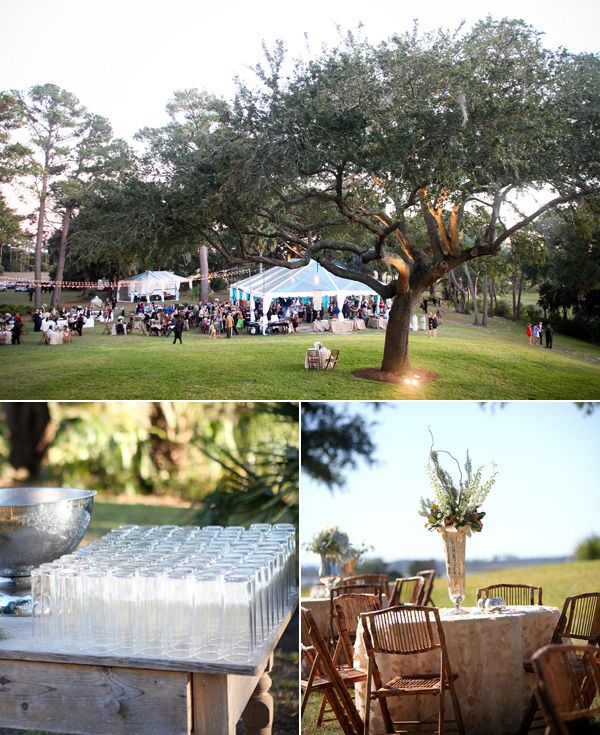 We used magnolia leaves cut from trees at my parents' house in many of our arrangements. For food, we wanted to have a variety of things to eat, but we didn't want to blow the budget. We reasoned that not every single person eats every item on the menu, so we just had smaller portions of more items.
The menu included Southern favorites like pimento cheese spread, mini sweet potato biscuit with ham and apple-horseradish chutney, quartered deviled eggs, as well as Chicken Country Captain, a traditional lowcountry dish.
Jim Smeal is an old friend of my mother and he was the pastry chef at the restaurant she owned for several years. Jim and Alejandro created a floral pattern for the icing of the cake that matched the floral cut-outs on my wedding gown.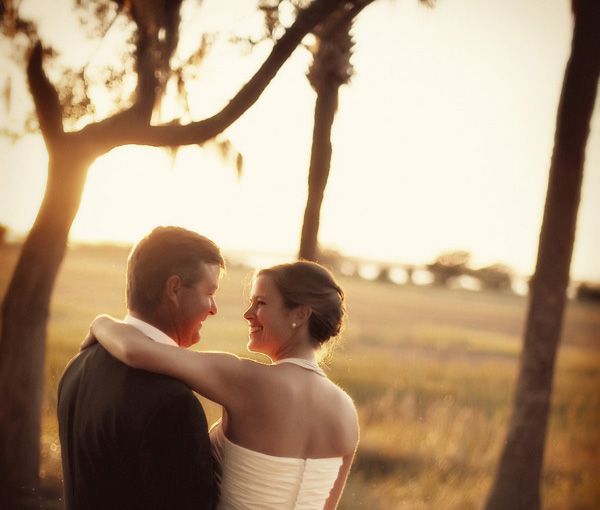 Photography: Melanie Nashan
Venue: private home in Edisto Island, South Carolina
Event planner: Katie Hubel for WED
Bride's dress: Justin Alexander
Groom's suit: Grady Ervin & Co.
Stationery: Studio R
Cake: Wedding Cakes by Jim Smeal
Catering: Good Food Catering
Band: Equinox Jazz Orchestra
What a lovely event – thank you to Anna and Michael, and to photographer Melanie Nashan for sending along the pics!