The folks at Southern Weddings asked me to write up a little something about Austin for their guide to the best Southern honeymoon spots, and you can find it on newsstands today. Here's a little sneak peek for you: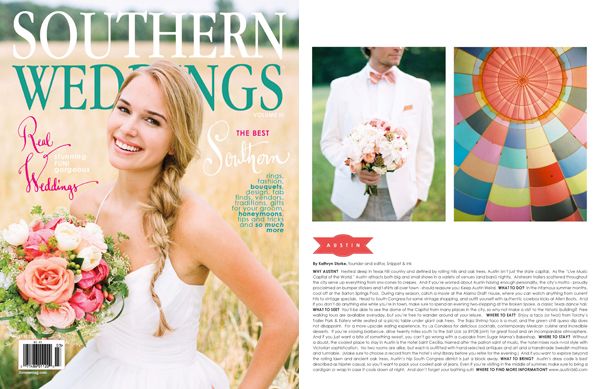 Snippet & Ink is also listed as a read for modern brides! Check out your local newsstand to check out my Austin honeymoon suggestions (along with other closer-to-home honeymoon destinations). Whether you're a Southern bride or not, you'll find lots of inspiration on the Southern Weddings blog.
See you back here in a bit for an autumn inspiration board (think maple syrup) as well as a gorgeous Long Island wedding.