Sean Flanigan is one of the most talented photographers out there, and today I get to share his work with you! Veronique and Daniel flew Sean all the way to Luxembourg to capture their special day. Says the bride, "All of our friends and families helped make the day special. Daniel's bandmates played music all day long, my friends helped with the flowers and decorations, plus it was my grandmothers's 90th birthday!"
curly hair bride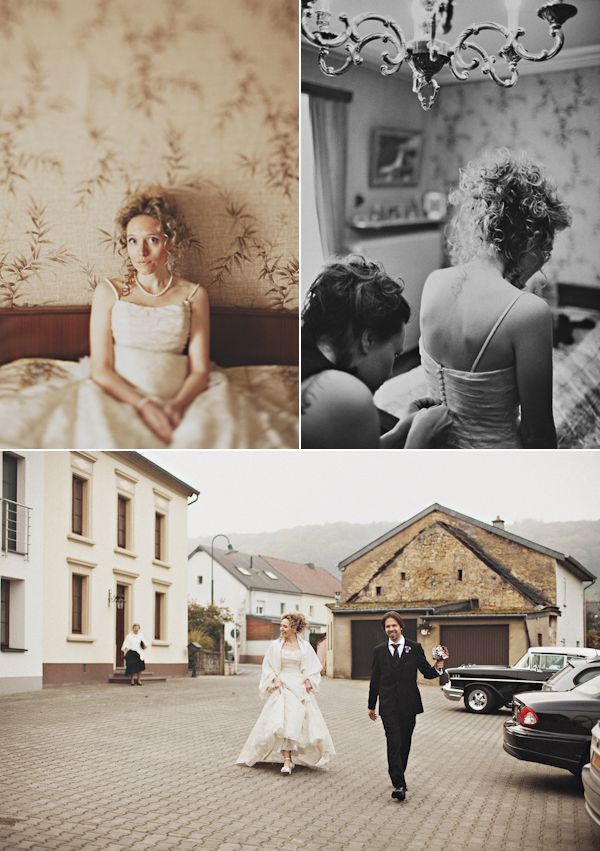 luxembourg wedding
The bride got ready at her parents' home. She wore a vintage dress and carried a bouquet made of vintage brooches collected from around the world. The groom wore a suit by Hugo Boss.
old european wedding church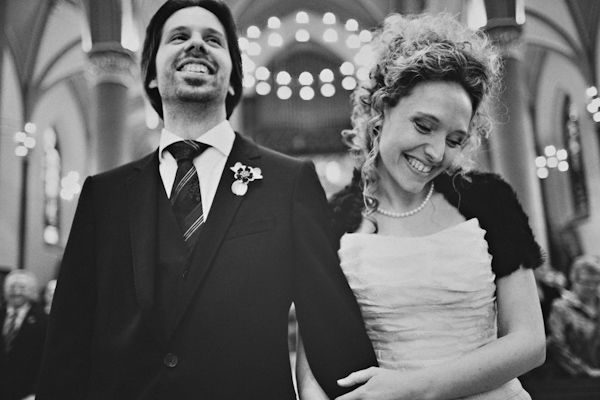 knit shrug bride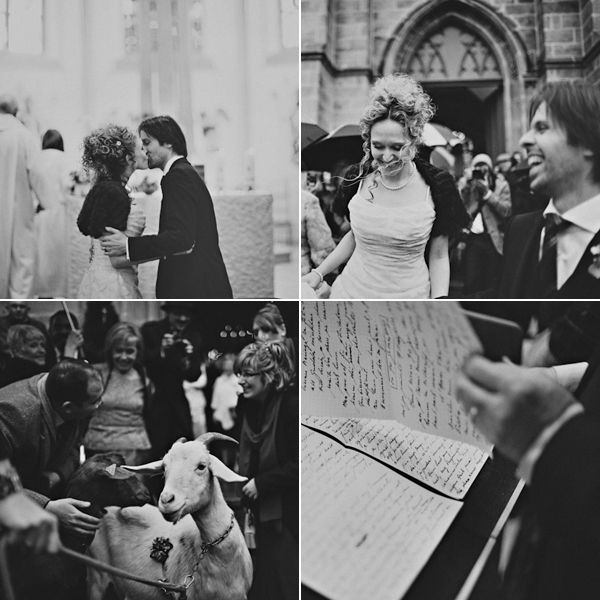 small town church
What's with the goat? Says Veronique: In Luxembourg, when the bride or groom has older siblings who aren't married yet, the sibling receives a goat at the end of the ceremony as a place-holder for a wife or a husband. This old tradition says that they have to carry the goat all day long.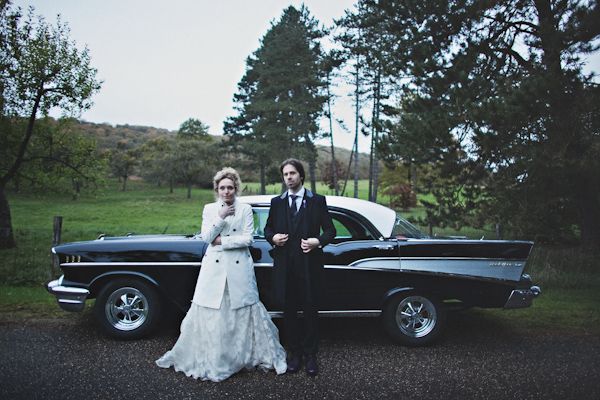 rainy day wedding
country wedding portraits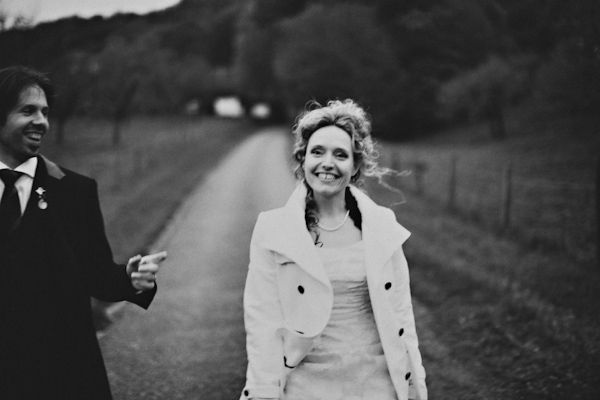 winter bride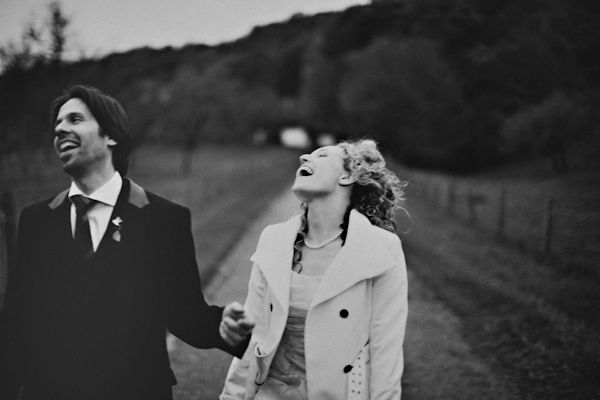 laughing bride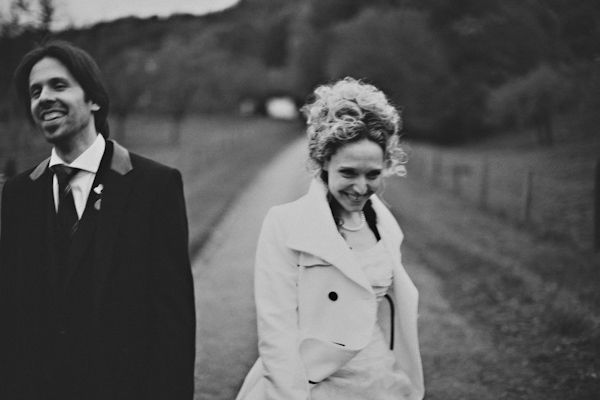 bride and groom portraits in black and white
Don't you love these rainy day photos? And that awesome car? (It's a 1957 Chevy Bel-Air, in case you were wondering.)
jam favors wedding
Veronique and her grandmother made quince jelly the week before the wedding, for guests to take home as favors.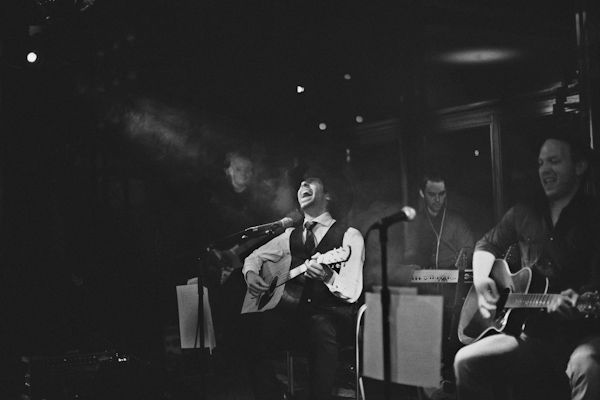 cowboy groom singing
Congratulations Véro and Danny! And thank you to Sean Flanigan for the gorgeous photos! See lots more from this wedding over on his blog, right here.