Real Wedding: Ewlee & Joel
It is pouring rain here today, and I'm dreaming of somewhere far away and warm, so it seemed like the perfect day for a destination wedding in Bali from a Snippet & Ink reader. Oh, and how about the bride's pink dress? And the fascinator she made herself? Love it! And of course as a blogger, I love a bride who says the internet was her greatest resource… Says Ewlee of her October wedding:
Since my husband and I connected through our love for traveling and photography, these two loves influenced the decisions we made for our wedding location and style. We both loved the idea of getting married overseas. We actually chose Bali because we went to a cousin's wedding there in March, which allowed us to check our venue and accommodation and make bookings. After that, we did pretty much all of the planning online – the internet is your greatest resource! You can find inspiration from blogs, find vendors and coordinate an entire wedding online.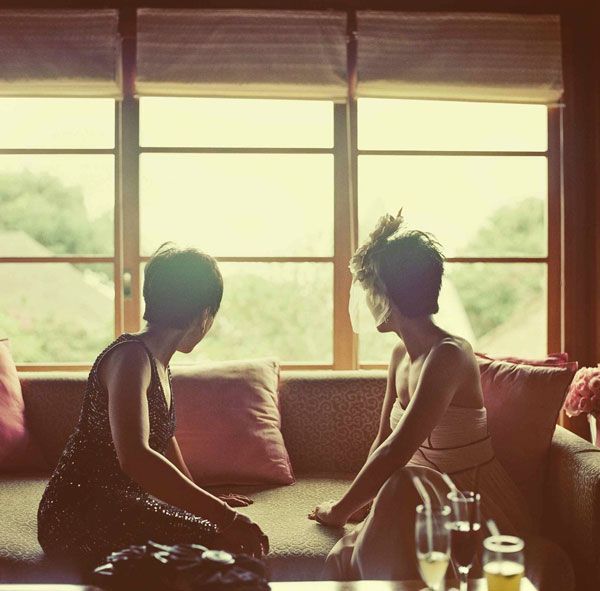 We wanted a relaxed, intimate affair where we would be able to truly appreciate every moment with our guests and one another. We organized the wedding in 2 months, and with the help of the wedding planning team at Tirtha Bridal, we really needed to do very little. They took care of everything and went the extra mile to ensure the wedding was just perfectly done the way we wanted it, from the venue, music, bouquet and boutonniere, to the cocktails, programs, menus, decorations, fireworks and reception.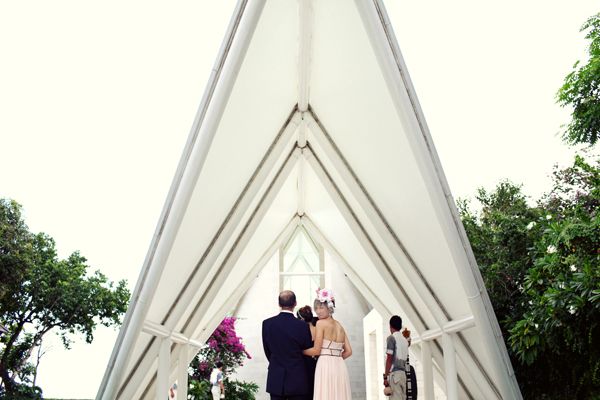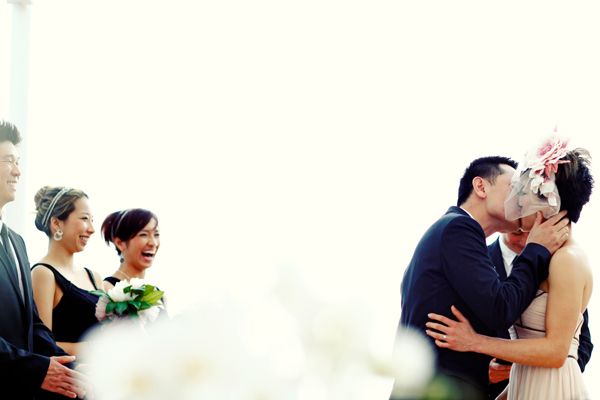 We had perfect weather on the day of the wedding because it rained overnight and gave us overcast skies and cooler weather – it was like heaven! We wanted to keep our ceremony simple and relaxed, so we wrote our own vows. Since my husband loves all things Apple and tech savvy, our best man and celebrant read from an iPad. (Our best man's toast joked that my husband is like an Apple product, even calling himself "iJoel" in the opening words of his vows.) We wanted to also honor our parents, so we had both sets of our parents sign our certificate as witnesses and after this we all stood together while my mum said a first prayer over us as a married couple.
I always knew I wasn't a traditional wedding-dress-and-veil person, and I ensured that my husband was well prepared that I was not going to be wearing a white dress. I had my mind fixed on a pink dress and fascinator for a long time. My mum also got married in a wedding dress the lightest shade of pink – we always have to be a little bit different! When I went shopping on day one with my mum, my wedding dress was the first one I saw and tried on.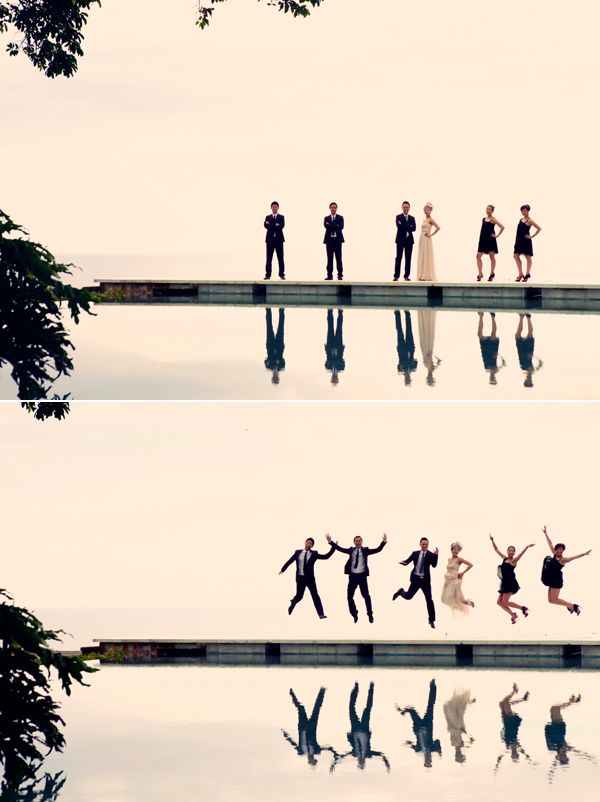 We had not prepared a first dance but when the band played for our 'grand entrance' at the start of the reception, it felt so effortless to get on the dance floor. One of my favourite moments was right at the end of the reception when a small group of our friends gathered with the band for their last set which included requests. Just as the wedding concluded, it started to rain but we were all together smiling and loving every last moment of the great music.
Photography: One Eye Click
Venue: Tirtha Uluwatu Chapel in Uluwatu, Bali
Bride's dress: Lisa Ho
Floral and event design: Tirtha Bridal
Congratulations Ewlee and Joel! Thank you for sharing your gorgeous wedding and all of the details with us. Oh, and I know that Ewlee wanted to tell everyone how much she loved working with her photographers, One Eye Click: One of my favorite parts of our wedding was taking photos with our photographers! Finding the right photographers was really important to us, and One Eye Click were so fun to work with – it was the best decision we made. They were just so easy and relaxed and unobtrusive. We felt totally at ease!