Faux Wedding: Prima Ballerina
What are two of the loveliest things you can think of? How about a ballerina and a bride? That's what Diana Palmer (aka Yan) thought of, and so she decided to bring them together in a sweet faux wedding shoot, with the help of Sarah J. Winwood from Honey of a Thousand Flowers and Darcie Sanders from Pink Peach Cakes. Lovely for a spring or summer wedding, you could easily switch out the flowers and make it work for winter or even fall. The wreath motif is subtle and perfect. And I love the juxtaposition of romantic and feminine with the ropes and almost industrial-looking chairs…
I love the open wreath on this sweet letterpressed invitation…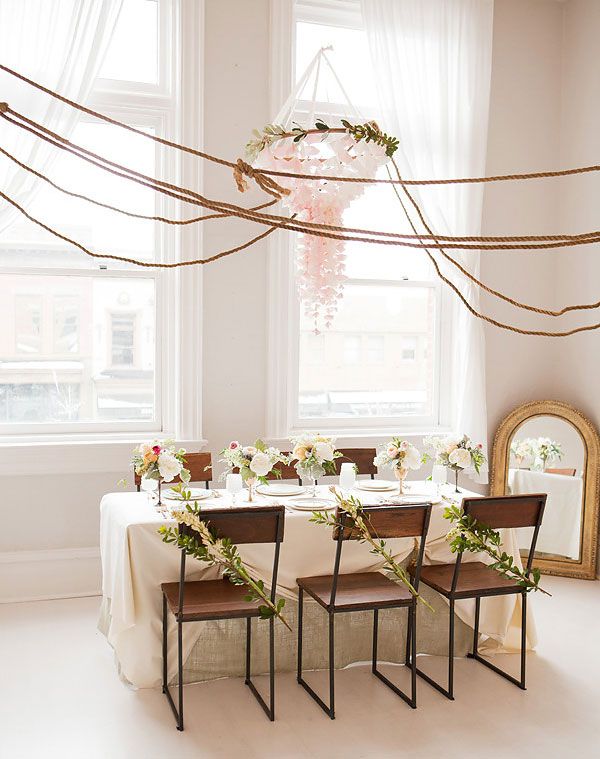 How wonderful is that delicate chandelier? A totally do-able project for the DIY-inclined. Darcie of Pink Peach Cakes made it with fabric and a wooden hoop frame. She cut various sizes of circles from fabric, then sewed vertically through the circles to create the strands. She attached the strands to the hoop, then tied the strands together in the middle to create the "jellyfish" effect.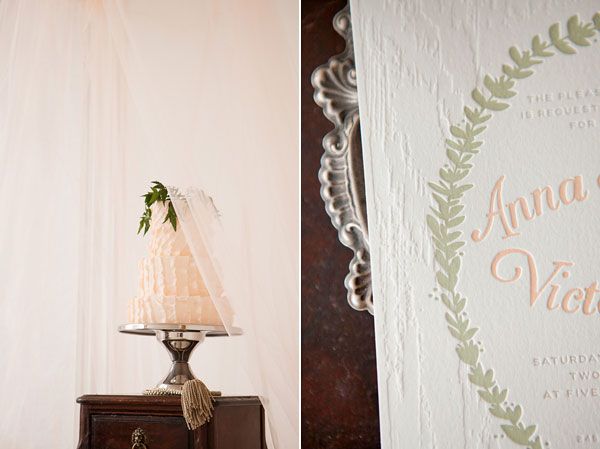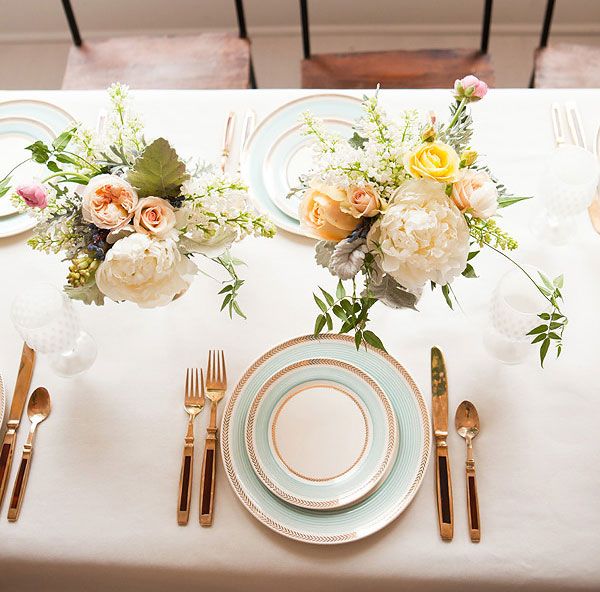 Any centerpiece that incorporates vines is on my list of favorite things in the world…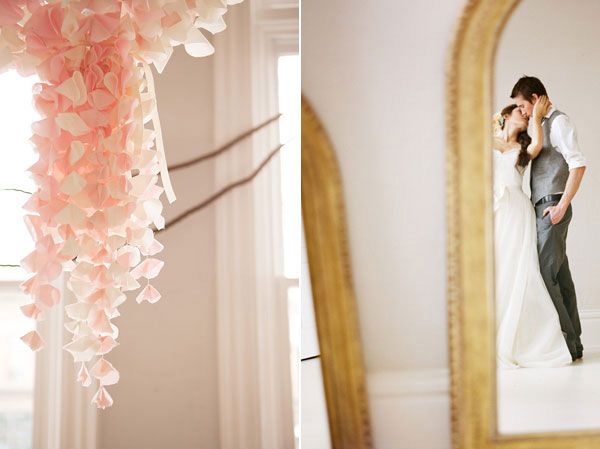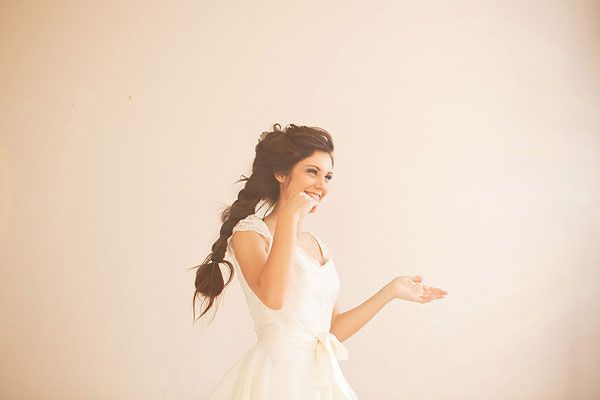 I'd love to see a bride wear her hair in a wonderful braid like this, wouldn't you?
Photography: Yan Photo
Dress: Alta Moda Bridal
Hair / makeup: Versa Artistry
Flowers: Honey of a Thousand Flowers
Stationery: Rowley Press
Cake: Pink Peach Cakes
Thank you to the wonderful vendors who put this lovely shoot together (you might remember some of them from Tara and Christian's wedding not too long ago), and thanks to Yan Photography for sending over the romantic pics! There is LOTS more from this shoot over on Yan's blog, right here.