Jenni & Kevin | Rustic Wedding at Blackberry Farm
Ryan and I are hoping to make a trip to Blackberry Farm later this year, and Jenni and Kevin's beautiful wedding is a perfect reminder of why it's such a special place. You might have seen some of these lovely images in the Winter 2011 issue of Martha Stewart Weddings, and our friends at A Bryan Photo and Calder Clark Designs were kind enough to share even more stunning photos and details with us…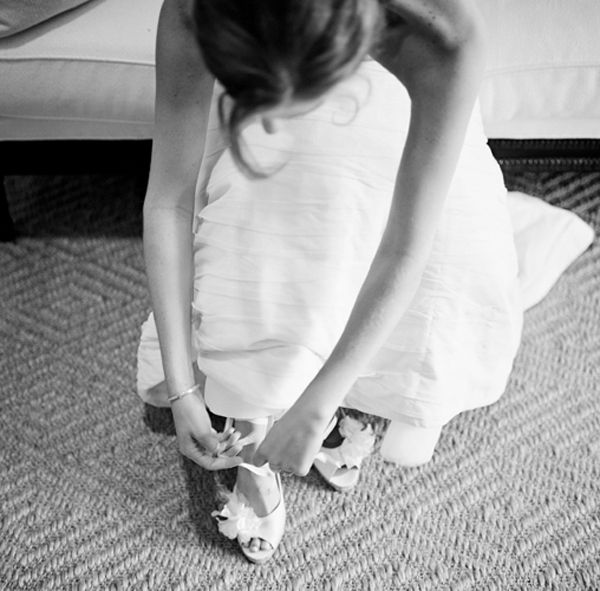 While studying abroad in Spain (where she met Kevin!) Jenni fell for the espadrilles worn by local women, and she wanted espadrilles for herself and her bridesmaids. Just six weeks before the wedding, in her hometown of Atlanta, Jenni stumbled across Ann Roth who is known for her custom espadrilles, and who used fabric and ribbons to create shoes that not only fit the bridesmaid dresses, but that were also comfortable.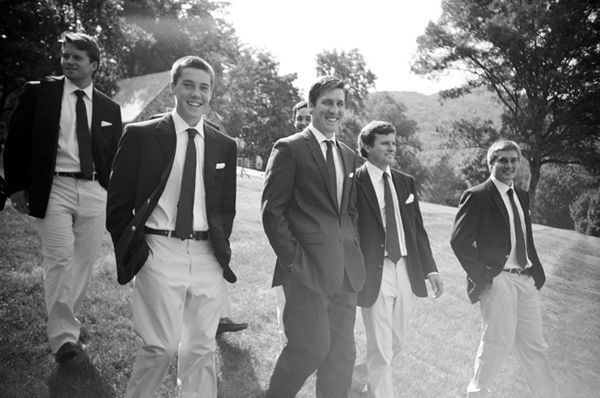 Blackberry Farm made a split rail fence just for Jenni and Kevin's wedding, as a backdrop against the foothills of the Smoky Mountains, and Blackberry Farm's floral team made wood boxes from scratch and potted them with masses of Aralia and herbs cut from the farm.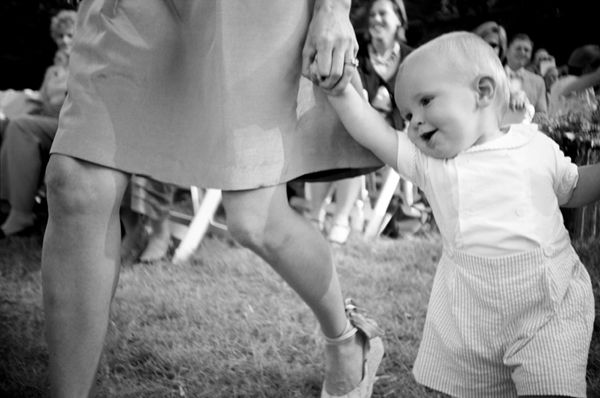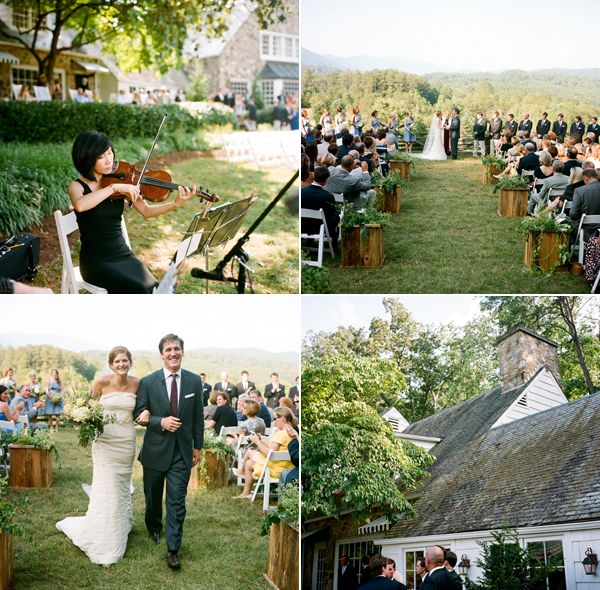 How adorable is this post-ceremony photo of the bride and groom!?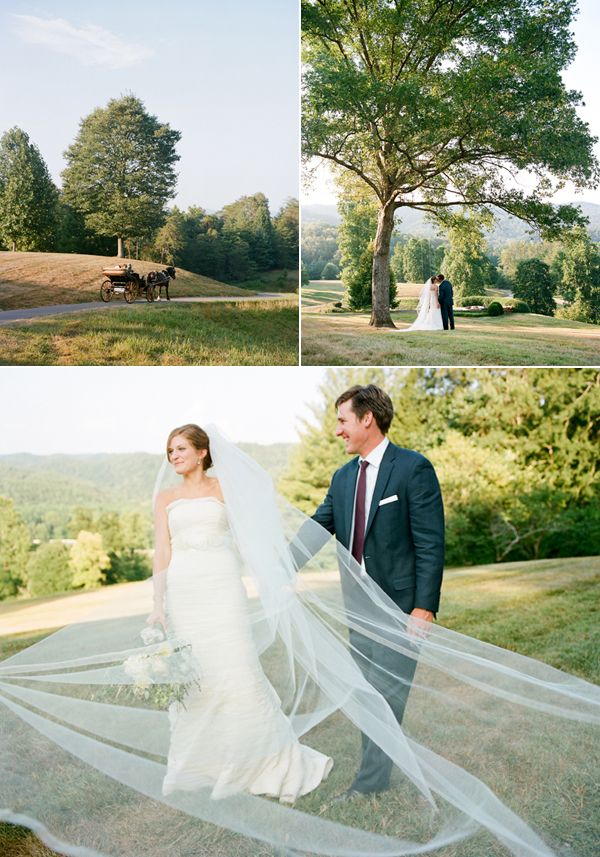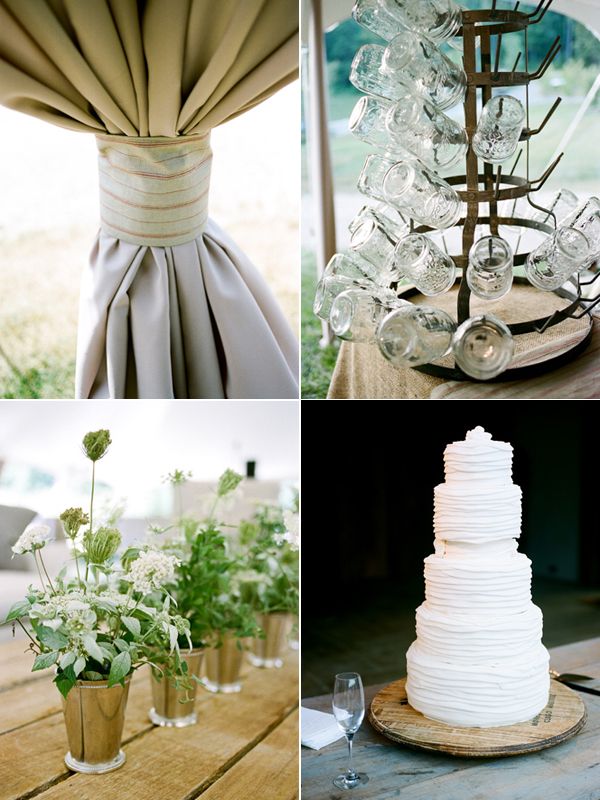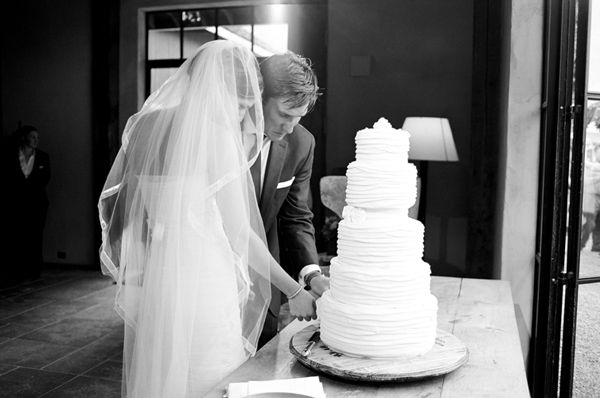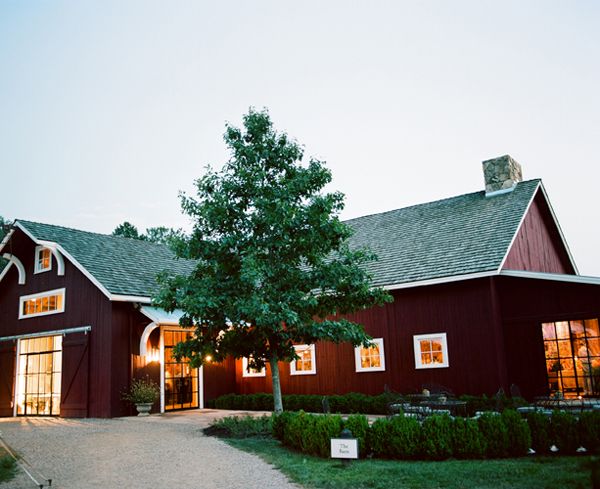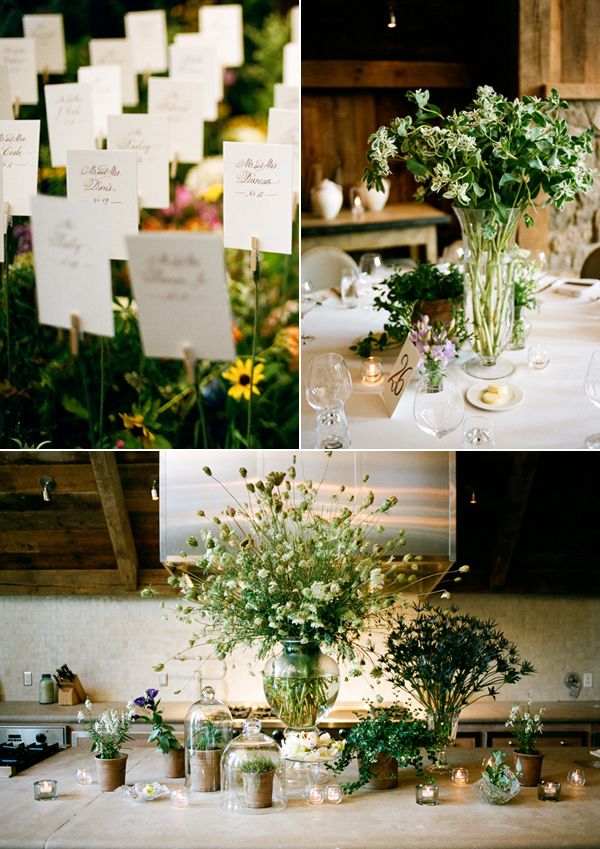 How about this summer dinner? Garden Beet and Fig Salad with Arugula and Blackberry Farm Brebis, Pan-Seared Scallops, Field Pea Succotash with Tomato Vinaigrette and Corn Emulsion, Wood-Grilled Short Ribs with Ribbons of Summer Squash and Smoked Potatoes with Crème Fraiche. And the wedding cake of course: Cinnamon Carrot Cake with Toasted Pecans, Fresh Pineapple, and Currants topped with Cream Cheese Icing and Blackberry Coulis.
Says Caitlin from Calder Clark Designs: The property is already breathtaking, so we tasked ourselves with accenting the existing interiors and aesthetic instead of introducing anything that would stand in stark contrast to the soft, woodsy, gray palette. It felt very natural to opt for French grain sack linens and hand-gathered wildflowers. Our favorite detail was the oversized French grain sack dinner napkins, which at the head table were embroidered with guests' first names in lieu of place cards.
Best wishes Jenni and Kevin! See even more amazing images from their gorgeous wedding on the A Bryan Photo blog. And now I'm off to make travel plans for me and Ryan to visit Blackberry Farm…