Sophie & Benjamin | Boho-Chic Wedding in Napa Valley
This wedding is so lovely – I think Sophie, the bride, said it best: We had a dream of a wedding at my parents home on top of a mountain in the Napa Valley.
A dream indeed! And Nancy Neil captured the day beautifully...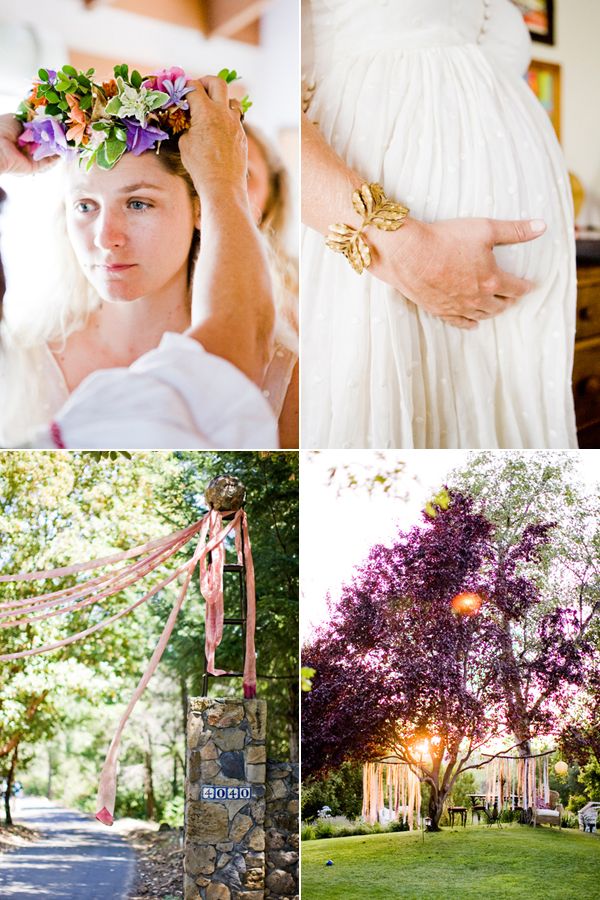 We wanted to marry at my parents' place because it is a spectacular place, and we wanted an intimate feeling. Ben and I have been together 6 years and engaged for 3, so we pretty much have felt "married." The wedding was very much about bringing our families together and establishing a new family – we wanted people there to witness our commitment and who we knew would be there for us through the years to come.
We did a lot of things on our own and it was fun but we kept it simple. We had friends and family help with the set up. We borrowed a funky dance floor from friends. We hung the lights, lanterns and set the long table. My mom and sister made the banners from material my mom had. My sister's boyfriend filmed the wedding and did fun interviews with our camcorder; they made a wedding video for our wedding gift. On a whim, my mother's cousin made the flower piece for my hair, which ended up being a beautiful last minute surprise.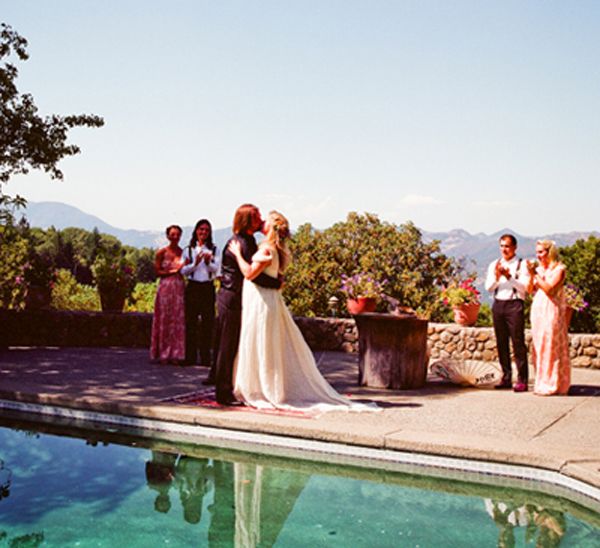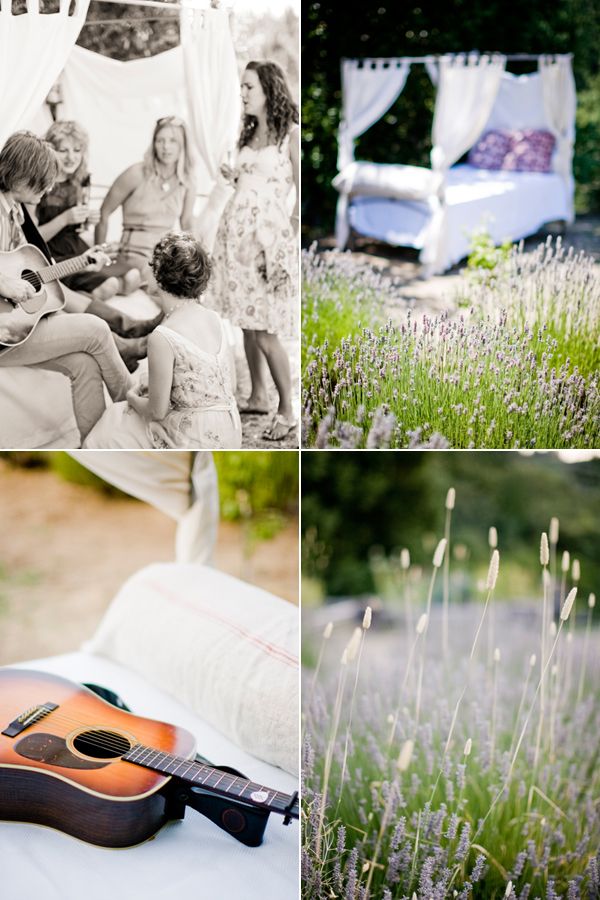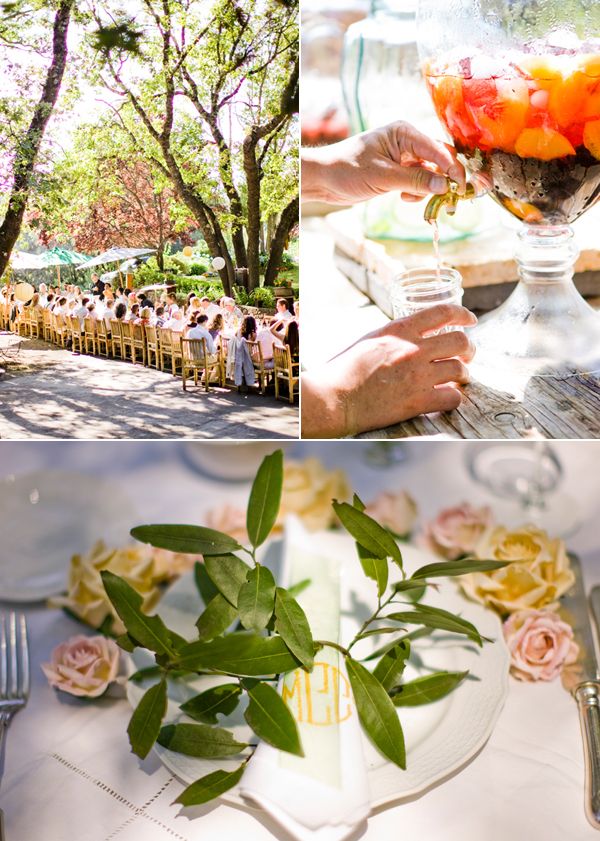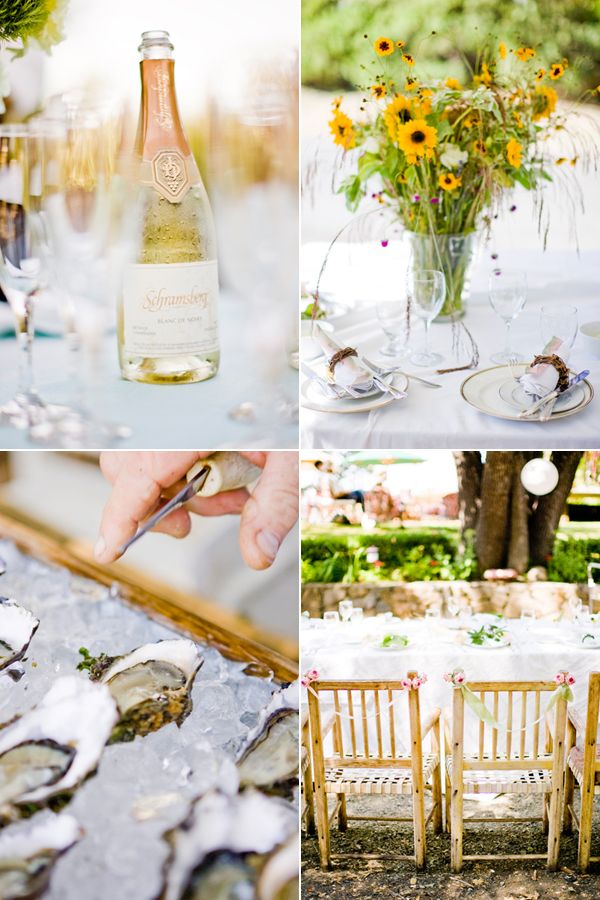 My sister and best man went to the wholesale flower market in San Francisco and did all of the flower arrangements. We kept it simple and also used the farmers market flowers we had used at the rehearsal dinner pig roast the night before. We wanted a very personal home made wedding feel, so we used linens my mother had and borrowed mixed china from a friend.
Don't you love Sophie's Grecian goddess look? I found my vintage dress at a roadside "gypsy shack" out by Bodega Bay with my mother about a month before the wedding. One of my best friends altered it the weekend before to work with my mama belly. My shoes were sandals I'd bought while living in Italy the previous year.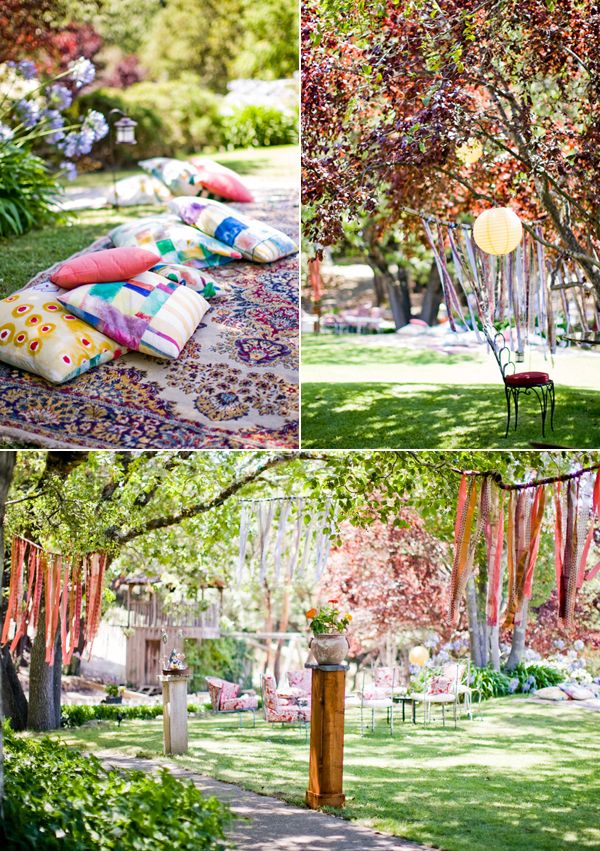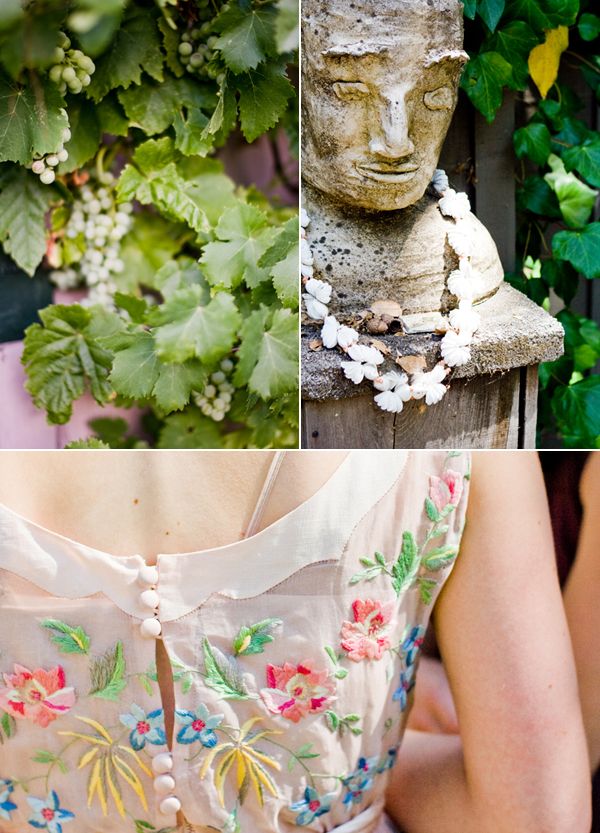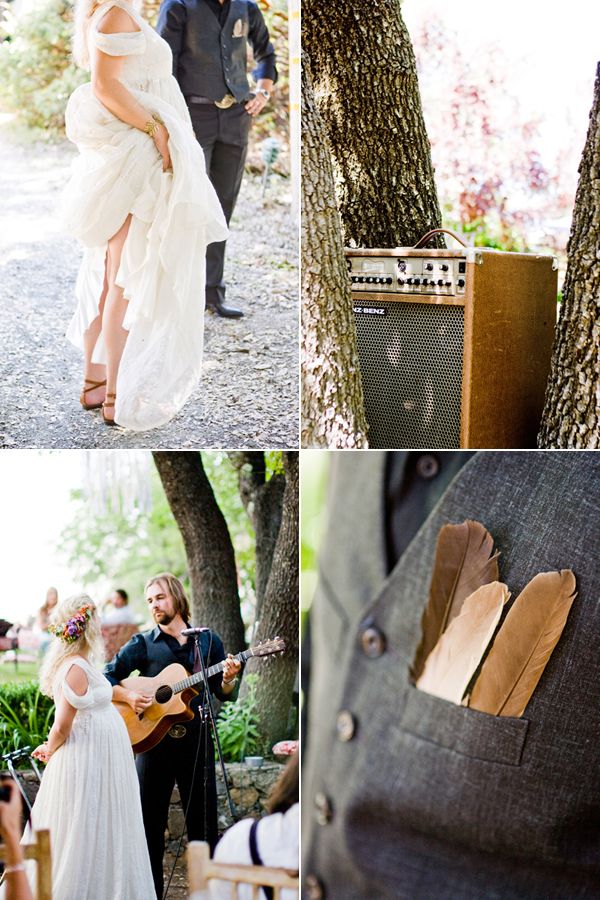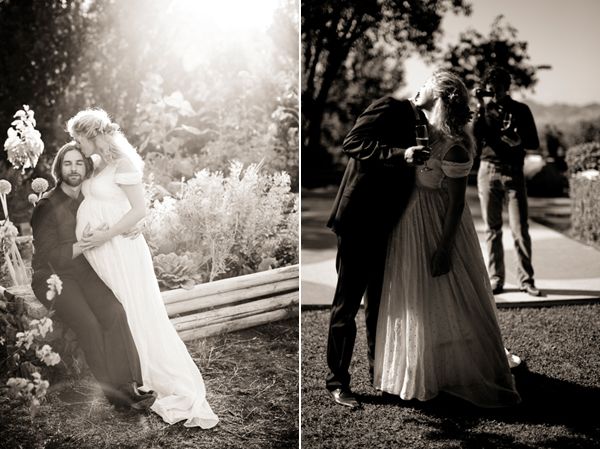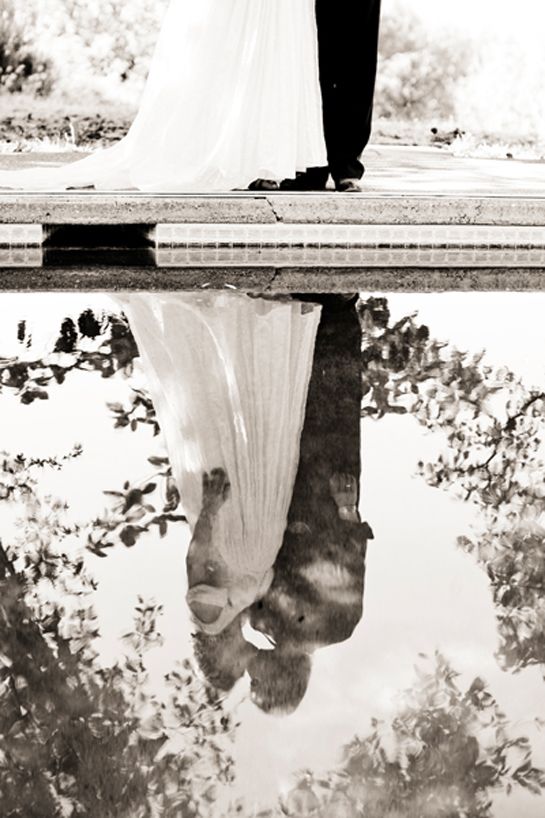 Congratulations Sophie and Benjamin, on your marriage and your new arrival! Thank you for sharing your beautiful wedding with us, and thank you to Nancy Neil for sharing these amazing photos.