Faux Bridal Shower: Modern Trousseau
Champagne, cake, pretty pink cherry blossoms – all good choices for a spring bridal shower. But how about a modern trousseau theme? I love this updated take on a hope chest, from Kate Webber and Jess Flood. Says Jess:
We love the tradition of building a hope chest of handmade linens for a bride's future home. The care, creativity and thoughtfulness of making and collecting items that will last and be passed down for generations is part of a wonderful historic custom that we wanted to see renewed and modernized.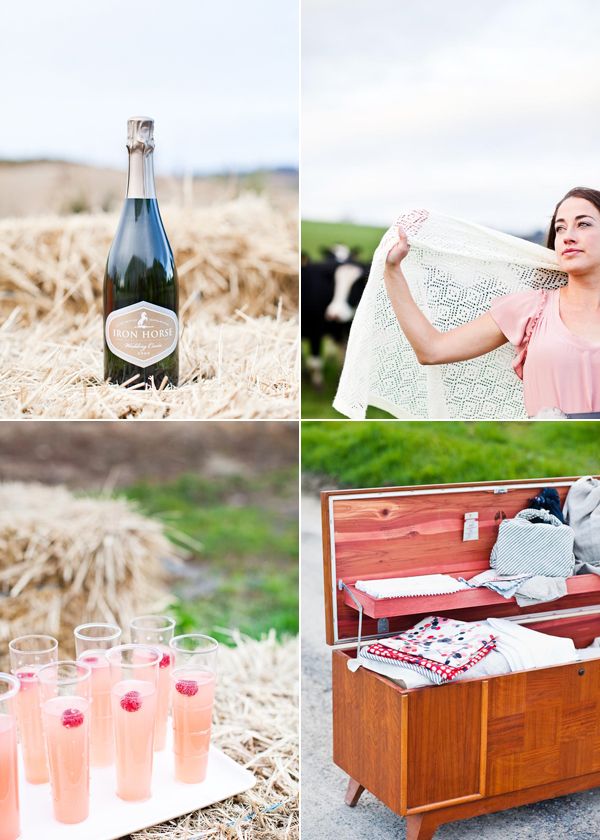 "Blushing Bride" cocktails include sparkling wine, pink grapefruit juice, a splash of grenadine, all garnished with a raspberry. Mmmm…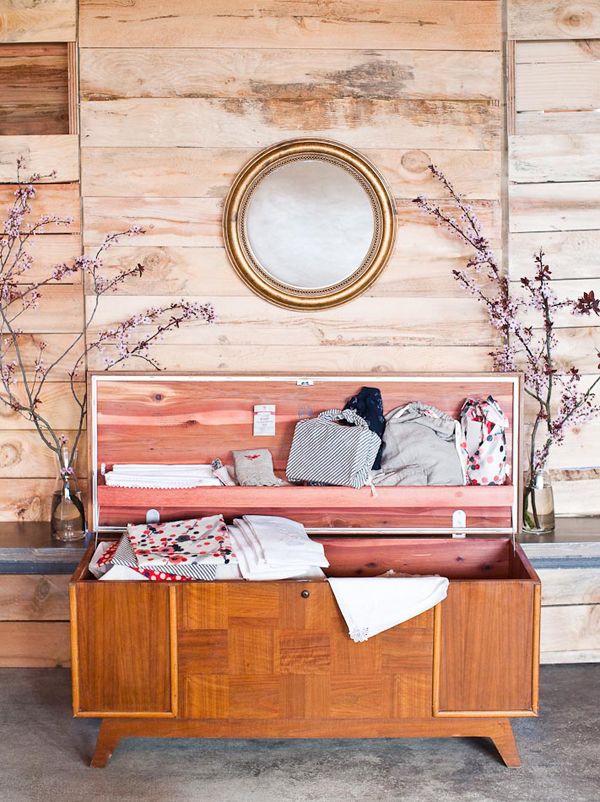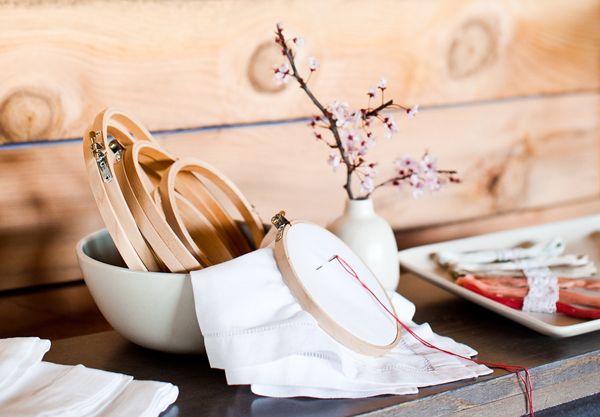 The modern trousseau concept lends itself perfectly to a bridal shower party focused around friendship, craft and fine textiles. We imagined a group of creative women gathering together to build a collection of useful and beautiful things for their friend's married life and we designed it in the tones of early spring in Northern California: gray fog and clouds, and dreamy pink blossoms. Serene, simple and handcrafted.
Ask guests to bring fine linens, vintage or new, and send them home with crafty supplies like embroidery hoops and thread.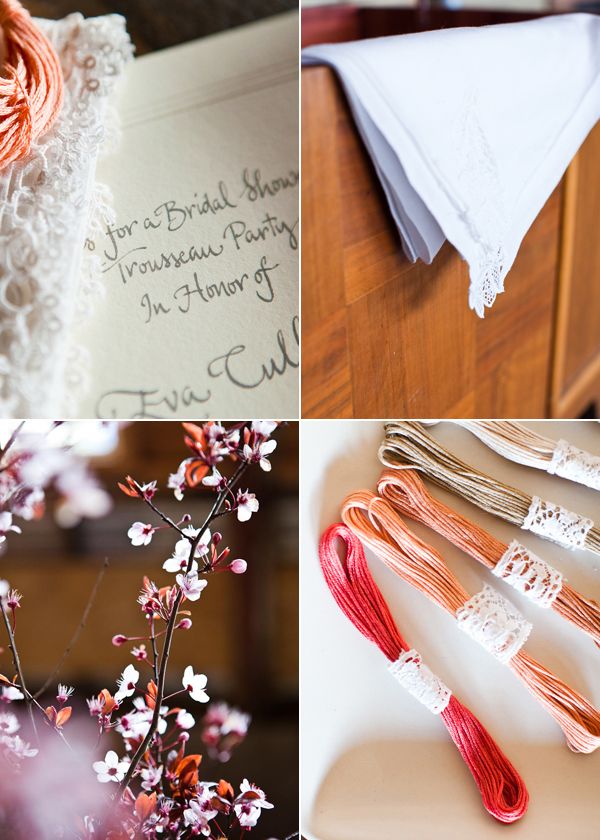 We made sure to include things that every party needs, plenty of bubbly and amazing desserts! The dessert table included meringues, Mexican wedding cookies, and homemade bundt cakes. Find similar stemless champagne flutes at Napa Style.
Photography: Kate Webber
Design, flowers: Jess Flood Event Design
Calligraphy: Barbara Callow
Hope chest linens: Ambitalia Textiles
Furniture, glassware, dessert stands: Wine Country Party Rentals
Dishes, vases: Heath Ceramics
Table linens: Rough Linen
Hair, makeup: It's a Date at the Powder Room
Wedding cuvee: Iron Horse Vineyards
See lots more from this photo shoot at Kate Webber's blog, right here.