Real Wedding: Caroline & Cornelius
Caroline and Cornelius's wedding was a true labor of love, with friends and family pitching in to make it all happen. From the S.S. Matrimony boat (below), to the flowers, to the hand-painted escort cards, everyone collaborated to create a lovely day, proving that simple can be beautiful, and that meaningful matters.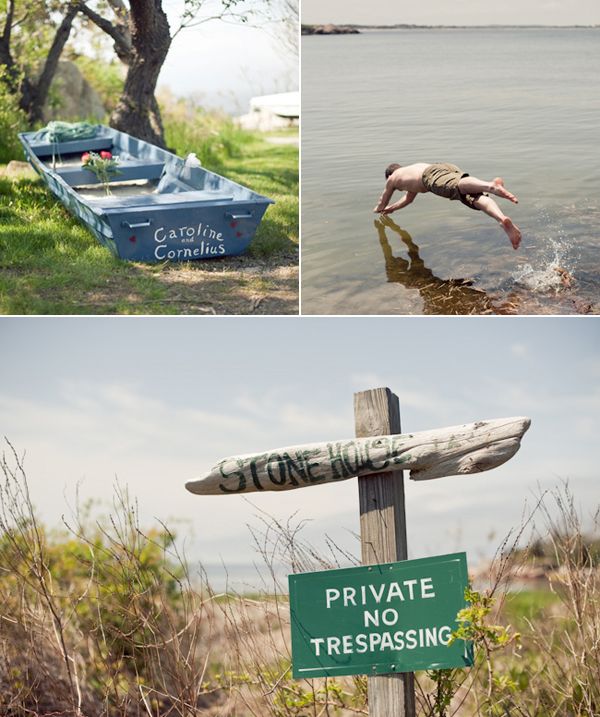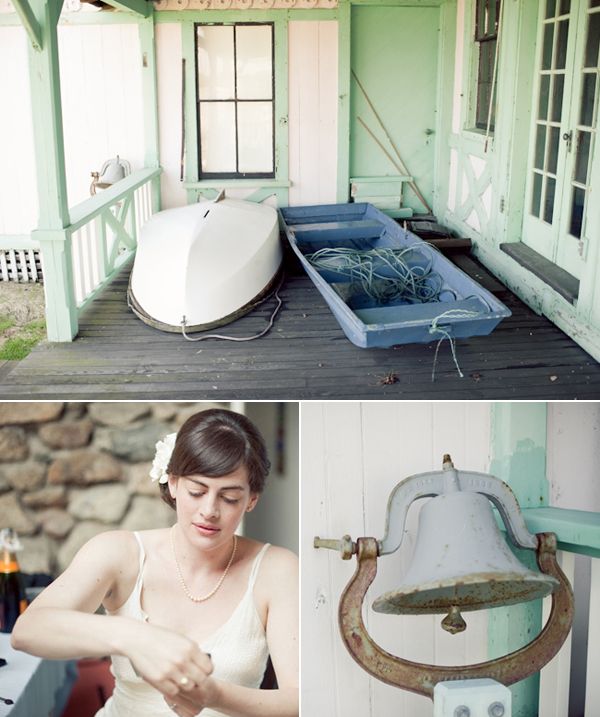 Caroline wore a pearl necklace that belonged to her grandmother.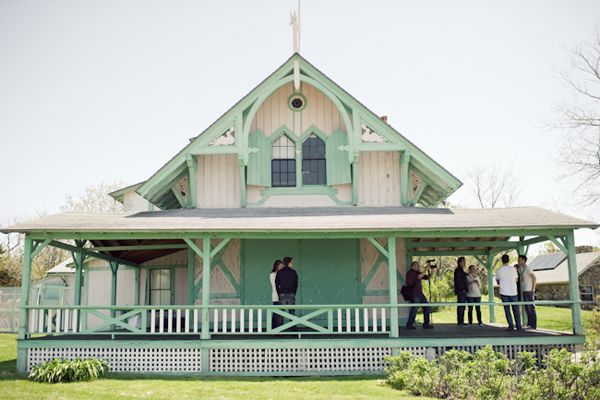 A local musician played harpsichord for the ceremony.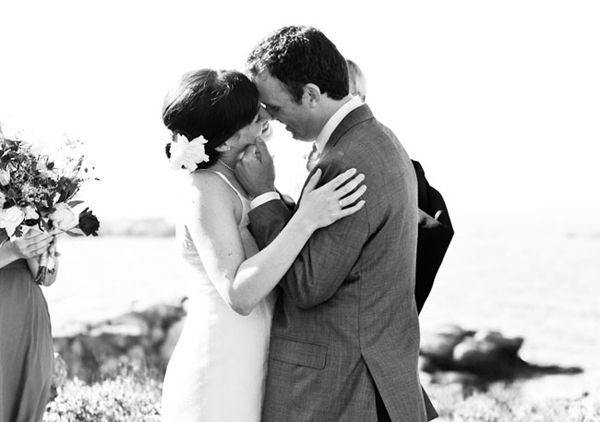 The groom's sister hand painted escort cards and table "numbers," with images of local sea life. The cake was decorated simply with sugared fruit and edible flowers.
From the lovely bride:
Why did you choose this for your wedding? We focused on throwing a party similar to one we would actually throw under normal circumstances, just on a way bigger scale, which helped us to focus on what we really wanted (excellent food, excellent cake, excellent music, excellent family and friends) and strip away those elements that ended up feeling extraneous (such as favors, renting a photo booth, setting off fireworks, etc.). We made sure to stick to our everyday values in the decisions we made, such as hiring small, local businesses and being good hosts.
What was your favorite moment or part of the day? After the ceremony and pictures, we walked out onto the rocks, just to take a moment to check in with each other. We looked back and saw everyone smiling and waving at us – it was pretty breathtaking. It was also really special when our 10 year-old niece, fearlessly gave an incredibly thoughtful, articulate, and well spoken toast.
What advice do you have for other brides? Especially in the days leading up to your wedding, focus on taking care of yourself and enjoying yourself, despite the stress. And remember, there are things you just can't control! Trust that things will work out, although sometimes not exactly as you had planned (which is part of the beauty – some of the best things about our wedding were things we did not think about or plan for.) Also, go on a honeymoon!
Vendors
Photography: Alexandra Roberts Photography / Venue: private home in Gloucester, Massachussetts / Bride's dress: Watters & Watters / Hair: Andrea Reid at Biyoshi Salon / Harpsichord: Frances Conover Fitch / Catering: Season to Taste / Cake: Cakes to Remember / Tent rental: The Event Company
Congratulations Caroline and Cornelius!