Real Wedding: Jennifer & Mark I
Lisa Lefkowitz first posted some teaser photos from Jennifer and Mark's beautiful Colorado wedding almost a year ago, in the most incredible place, with the most stunning flowers from Ariella Chezar, and I just couldn't get it out of my mind. I think when you see this venue and the flowers and the photos, you'll totally understand why…
The wedding took place at the bride's family home outside of Durango, Colorado.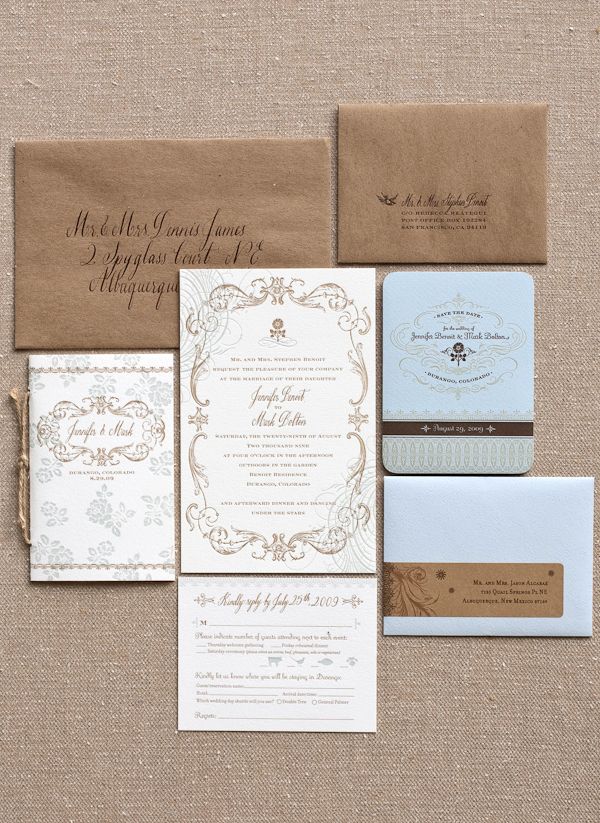 Floral artist Ariella Chezar incorporated oak leaves and acorns into the floral elements, from the groom's boutonniere to the cake decorations. Bridesmaids each chose their own blue dress.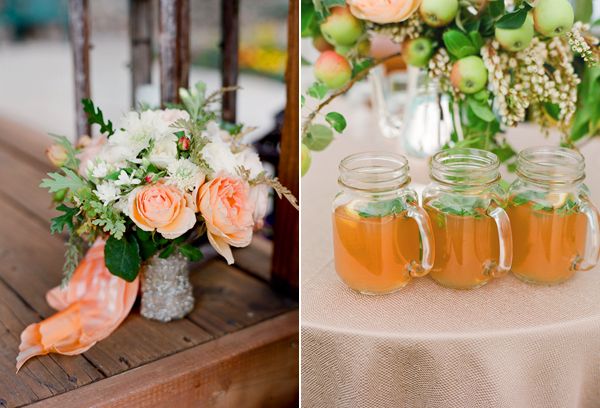 Before the ceremony, guests enjoyed iced tea garnished with lemon and mint.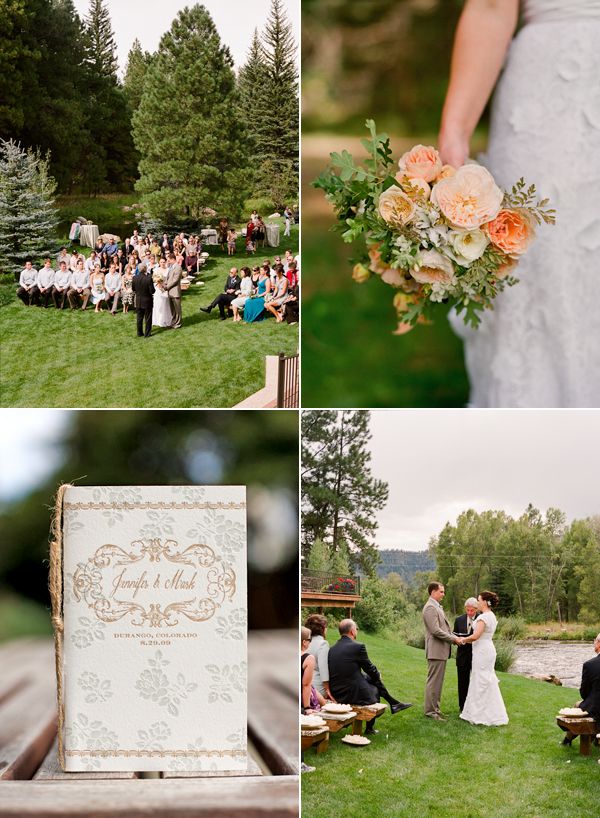 Guests tossed white rose petals as the couple recessed back down the aisle, echoing the flowers on Jennifer's beautiful Oscar de la Renta dress.
This is just the beginning of Jennifer and Mark's gorgeous wedding – make sure to stop by in a couple hours for Part II, with even more amazing flowers and details!