Quirky Ties from General Knot & Co.
A few weeks ago I included a link to General Knot & Co. in my weekend round-up post, but I thought it would be fun to do a whole feature with some of the designs I like most. Plus, one lucky reader will win a $100 gift certificate to General Knot & Co., so that's fun too!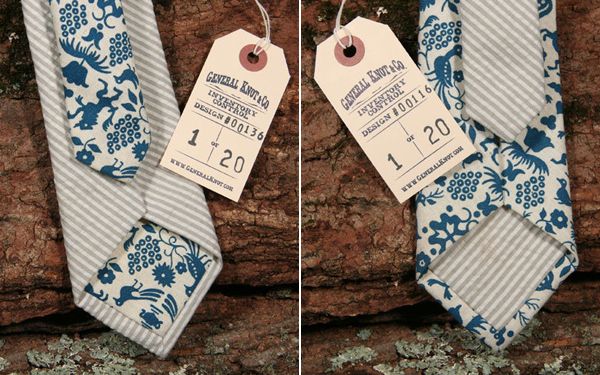 General Knot & Co.'s  neckties, bow ties and pocket squares are made from fine vintage fabrics with unique prints and patterns. Each design is a limited edition, made in the USA, and frankly, they make me want to start wearing neckties. I especially love that there are reverse designs of each tie – I imagine one for the groom, and then groomsmen in the reverse.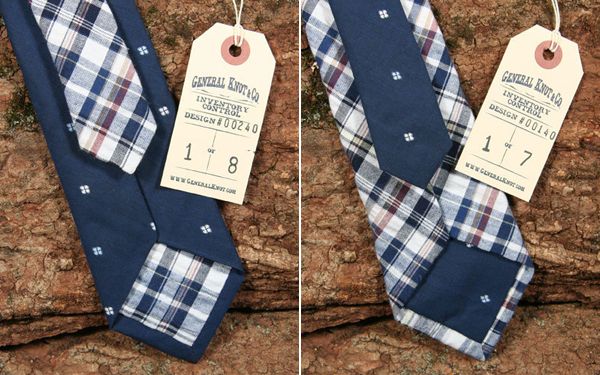 How about a whole set for your wedding party? Here are some ties that a groom commissioned for himself and his attendants. Each tie is different, but the coordinating colors create a cohesive look. What a fun one-of-a-kind gift for your groomsmen!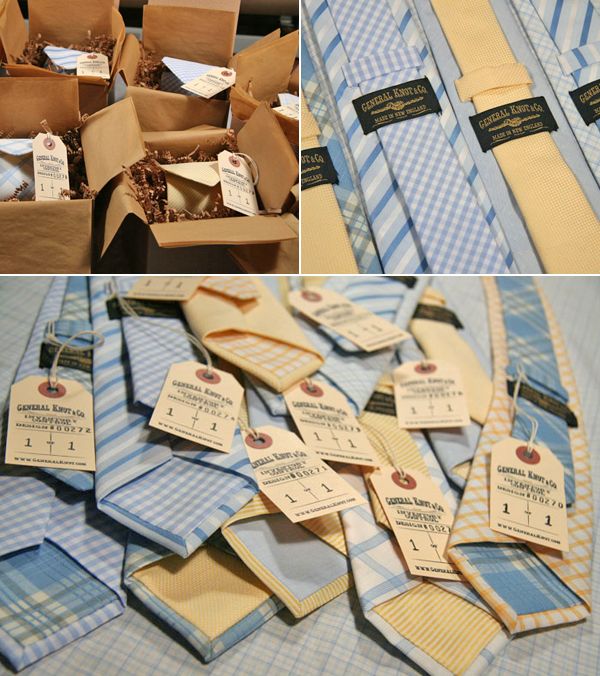 How about corresponding neck ties and bow ties for the wedding party?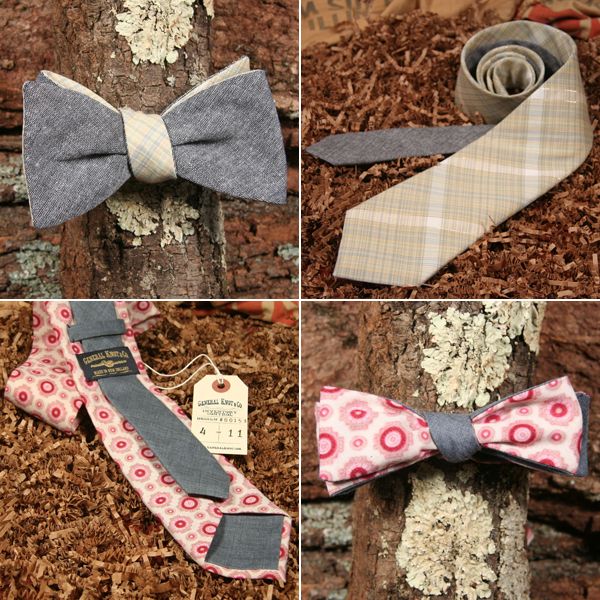 Outfit your gents! Leave a comment here telling me your favorite item available at General Knot & Co., and a randomly selected person will receive a $100 gift certificate. You have until Thursday at 5:00pm Pacific time to enter, and I'll announce the winner on Friday morning.
Update! This contest is now closed!