Real Wedding: Shannon & Jeff
A sweet dessert reception for your Saturday! Shannon and Jeff were married on a beautiful September day at the Rengstorff House in Mountain View, California. Beautiful and budget-friendly! Says Shannon:
We chose the Rengstorff House because it was budget friendly as well as being a perfect setting for an elegant garden party. And we had a lot of talented friends and family help us, which allowed us to fit more things into our budget. We wanted the wedding and the reception to show aspects of our easy going personalities – books on the table, simple flower arrangements and photos on a clothesline.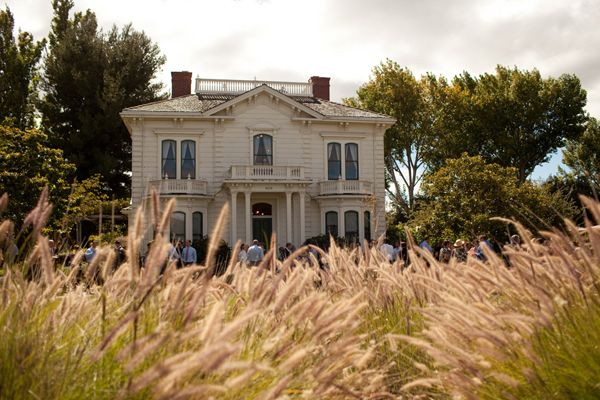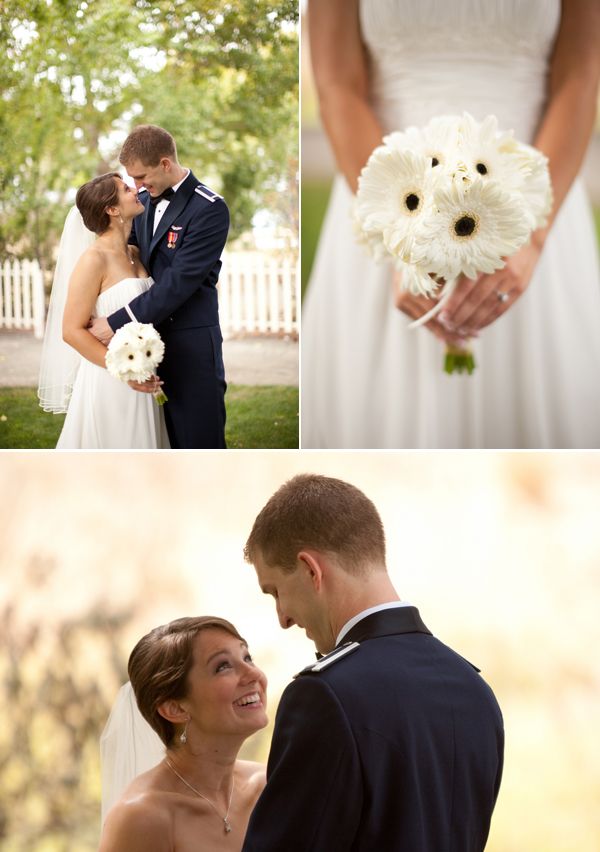 Shannon's advice: Pinpoint the things that really matter to you and hold everything else loosely. Nothing goes perfectly as planned, so don't worry about the little details – it will come together. Get people to help you – you can do it on your own but it's not worth the stress.Advice that my sister-in-law gave me, "If you're married at the end of the day then the wedding was a success…nothing else matters in the end." That's the truth!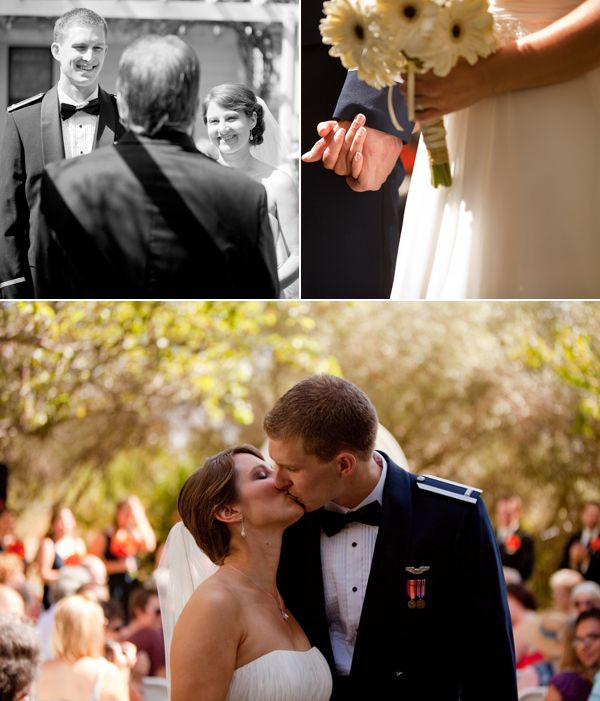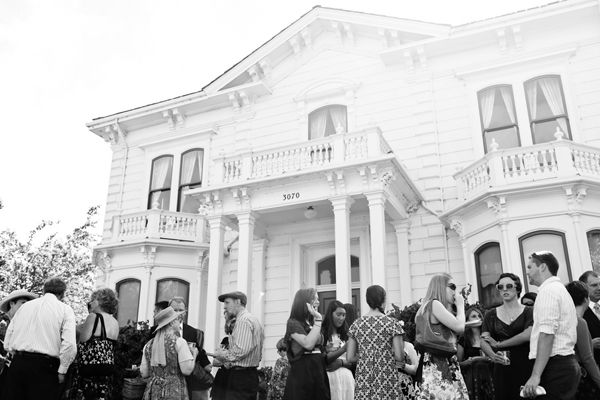 We served mini citrus cheescakes, oat crumbles, coconut macaroons, shortbread, almond brittle, tea sandwiches, and a gluten free selection, as well as coffee, lemonade and Martinelli's for toasting.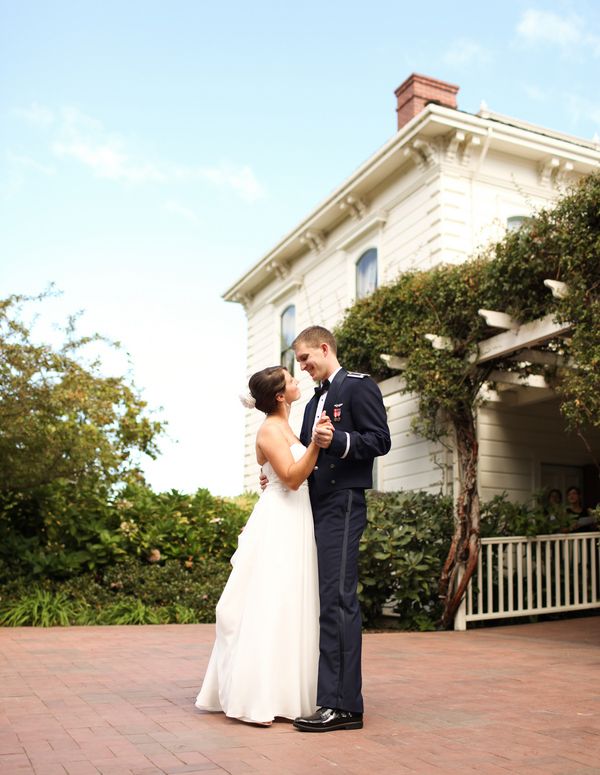 Ever since I was a kid I had wanted to drive in my dad's Austin Healey Sprite. My brother restored it a few years ago, back to original condition, and together with my dad they outfitted the car with the sign and the balloons. It was a dream come true for us to drive away in my dad's car he enjoyed so much.
Photography: Gem Photo
Venue: Rengstorff House in Mountain View, California
Bride's dress: David's Bridal
Flowers: Fairytale Flowers by Kirsten
Catering: Mason Catering
Music: DJ Swift
Isn't it nice to see that a lovely and meaningful wedding doesn't have to break the bank? Thank you to Shannon, Jeff and photographer Emily Scott from Gem Photo for sharing this charming day.
This wedding was submitted via Two Bright Lights.