Real Wedding: Caroline & Christopher
I sure do love Nancy Neil's photos – she does such a lovely job of capturing not just pretty details, but also special moments. Caroline and Christopher's wedding was full of both. The intimate celebration took place at the bride's sister's home, with just over 50 guests in attendance. One of the questions I ask brides and grooms is, "Why did you choose this for your wedding? What inspired you?" Caroline's answer: "Doing it any other way just wouldn't have felt like us." Isn't that exactly how you want to feel about your wedding?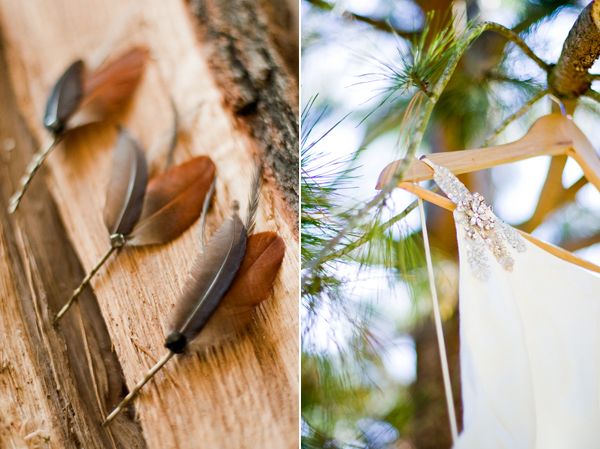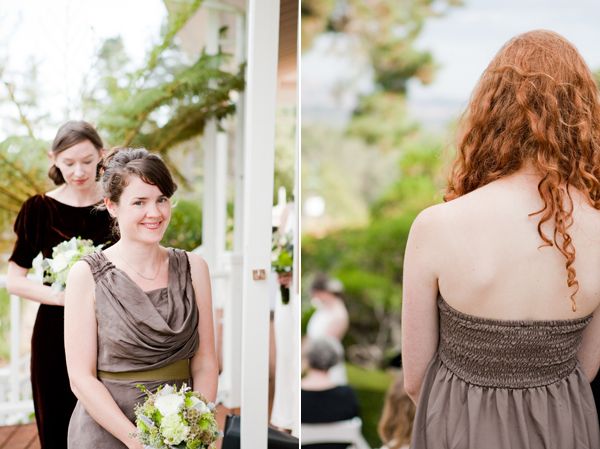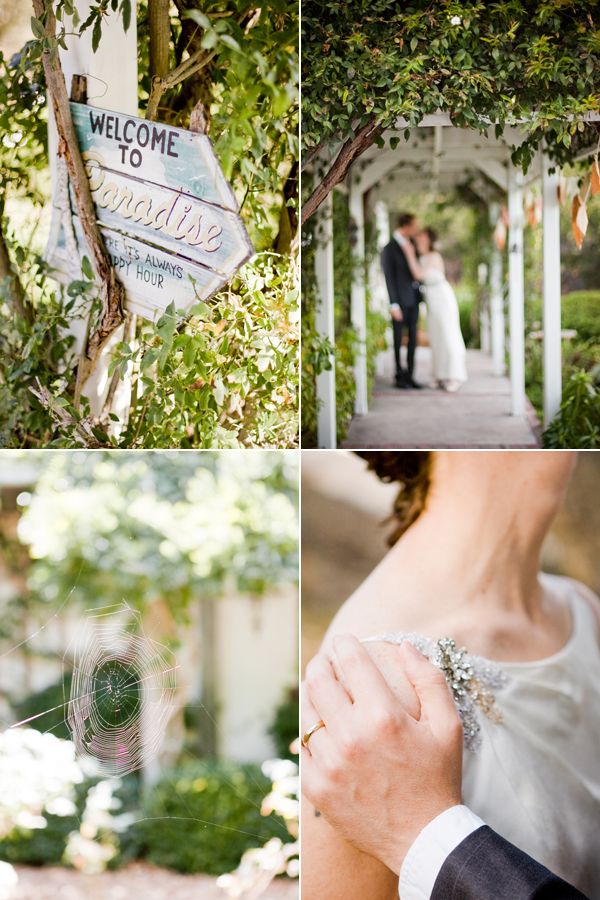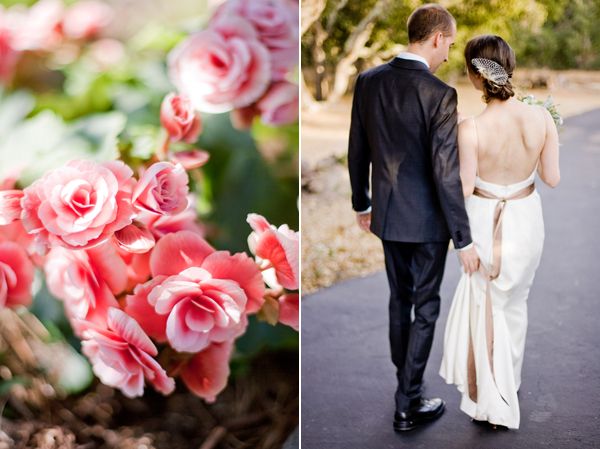 Christopher and I planned the wedding together, which was a fun, exhausting, and ultimately rewarding experience. We learned so much about the ways we like to communicate under different circumstances, about the ways we interact with our family and friends, about the stuff we agree and disagree on, and about what really matters to us. From the beginning, we each took on different duties, and consulted each other on everything. As a result, our wedding day felt like a celebration that we had truly crafted as a couple with the people closest to us. It was a great start to our marriage.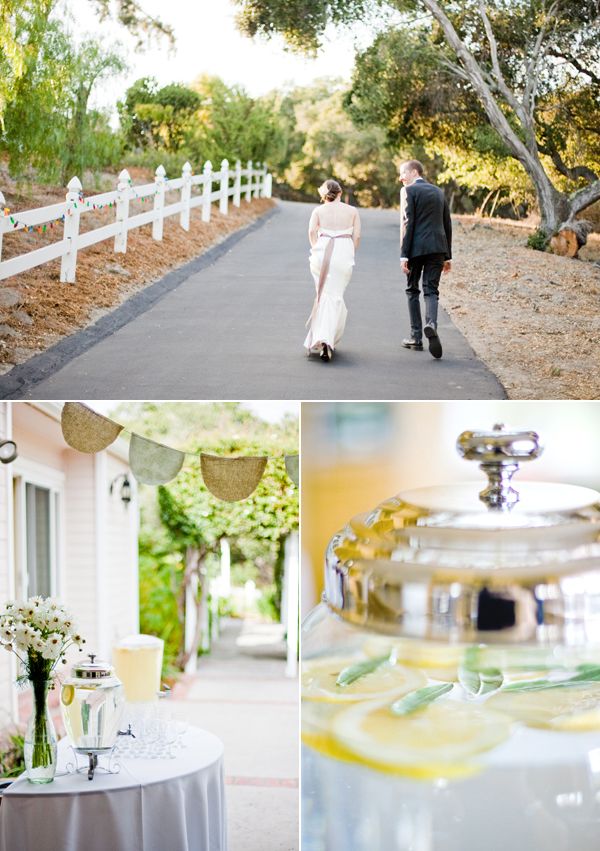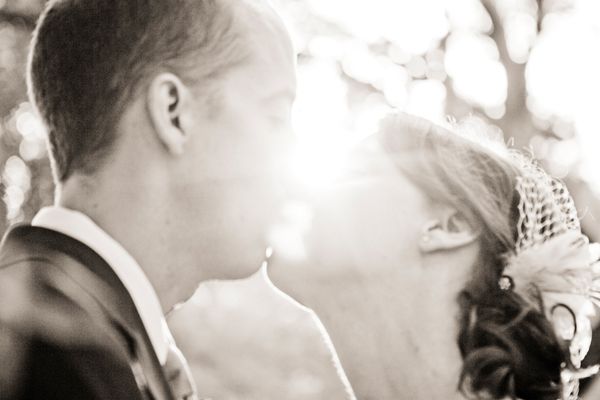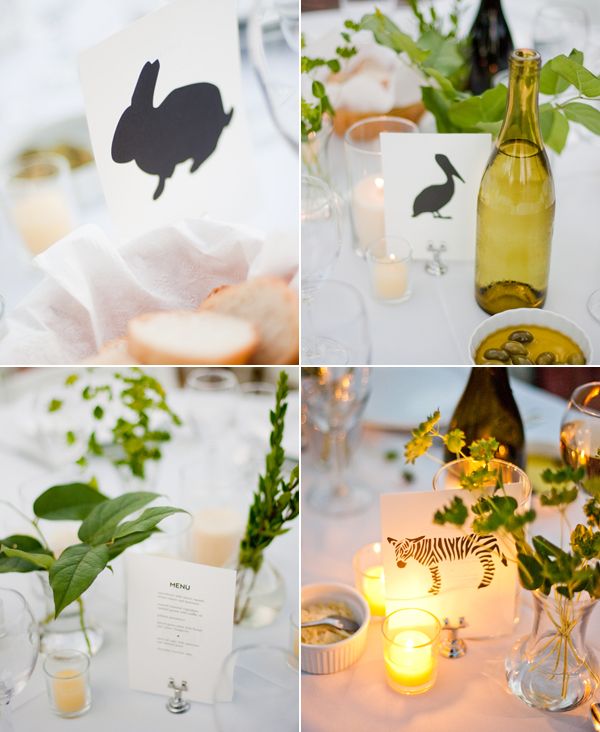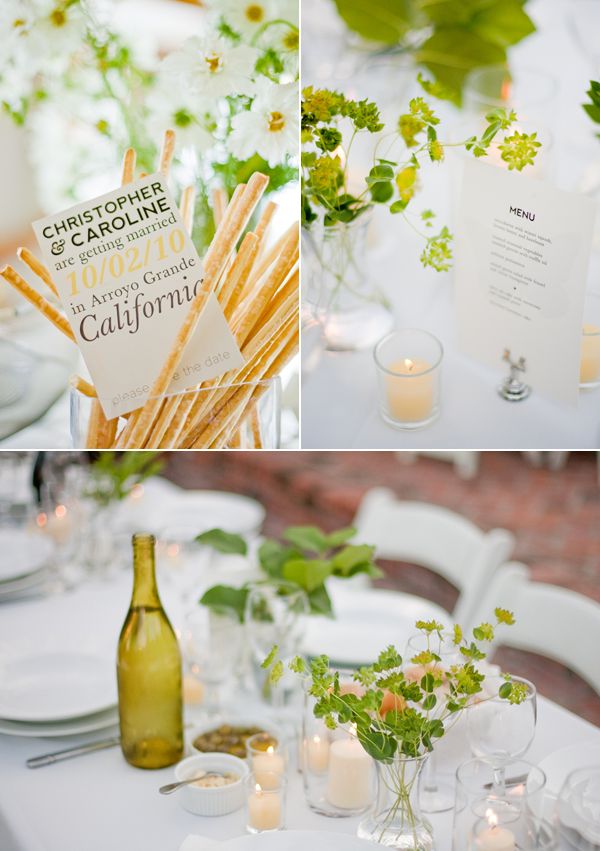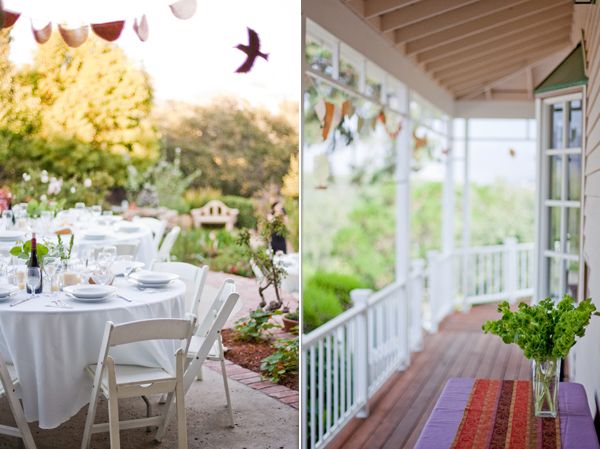 One of my favorite things about the decorations was that my friend Lisa [Van Wambeck] made some garlands specifically to honor a very dear friend mine and some close family members who had passed away. I knew I would be missing them on the day of the wedding, and I wanted some way to represent that without it feeling too heavy or sad. Lisa asked for a color or motif to represent each of them, and worked them into specific strands of the banners. We didn't tell any of the guests about it, and it wouldn't have been obvious at all to anyone looking, but it felt really nice to look out at those decorations and remember the people I wished could have been there.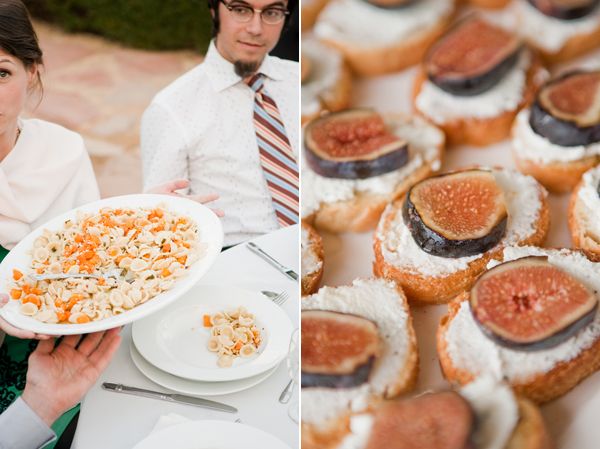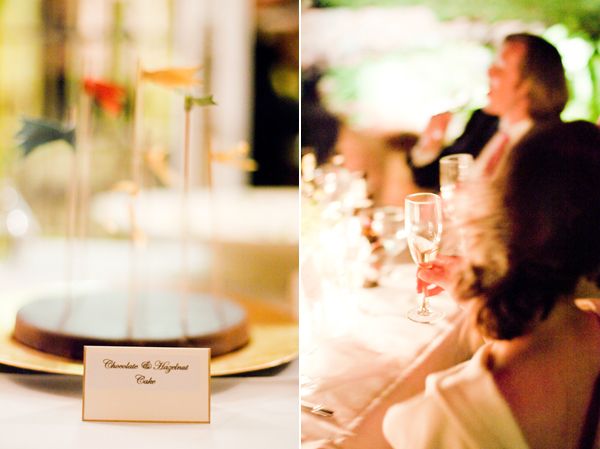 We wanted the reception to feel like a relaxed dinner party that we would host in our own home, and finding a way to serve food that we really loved was an important part of that. We were so lucky to find Ayda Robana from Om Sweet Mama. She was wonderful to work with and everything was delicious: gorgeous trays of fresh fruit and vegetables, beautiful crostini, and a wonderful cheese platter for the cocktail hour. Dinner was served in multiple courses, family style, to encourage people to mingle and linger over their meal: Orecchiette con salsa di noci with sage and roasted squash, roasted seasonal vegetables, sautéed greens with parmesan and truffle oil, polenta puttanesca, red leaf and arugula salad with citrus vinaigrette. For dessert we had two cakes: olive oil cake with Sauternes and roasted pears and fresh whipped cream, and chocolate hazelnut cake with crème fraiche. I made the little cake flag decorations at the last minute the night before the wedding!
Photography: Nancy Neil
Venue: private home in Arroyo Grande, California
Bride's dress: Amy Kuschel
Hair: John Allen for Bungalow Salon
Bride's hair accessory / feather hair clips: Lisa Van Wambeck
Groom's suit: Theory
Personal flowers: Shell Beach Flowers
Stationery design / printing: the bride / Boxcar Press
Catering: Om Sweet Mama
Congratulations Caroline and Christopher!