Real Wedding: Lauren & Eric
Getting a bit of a late start this morning, but I hope you'll find this sweet backyard wedding worth the wait. The bride wore her great-grandmother's wedding dress from the 1930's, and Eric wore a vintage three-piece suit. Lovely photos by Ryan Wilcox of You Look Nice Today Photography. Says the bride: My family moved into our home when I was five, and at a very young age I would tell my mother, One day when I grow up I'm going to marry my best friend in the backyard. I've been saying that up until the day it came true!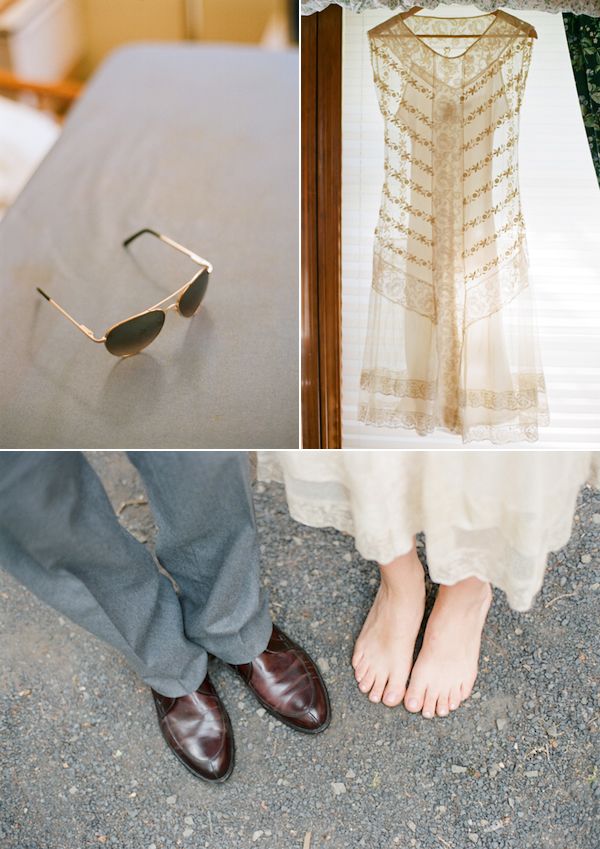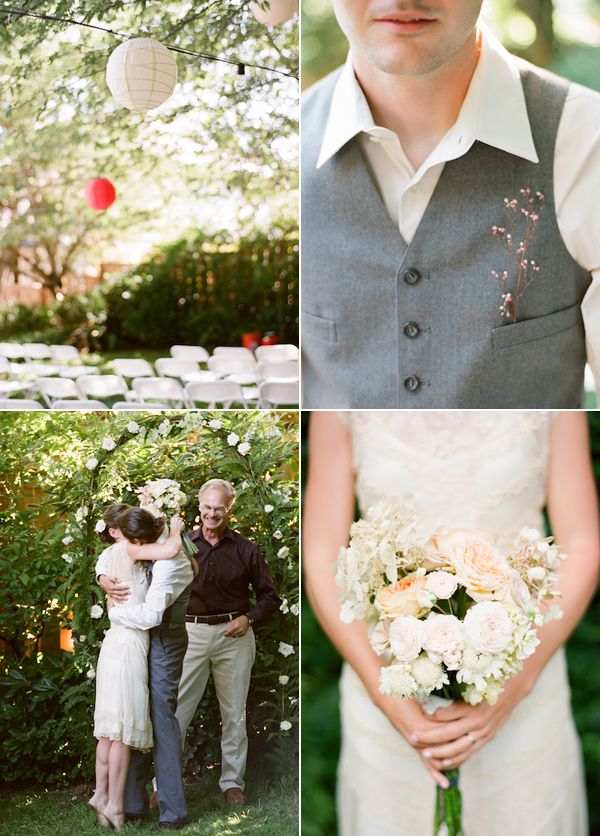 Eric and I went into the woods near my parents' house and found a lot of long branches that we gathered and carried home, then we spent the afternoon building the arbor. We both love to design and build together!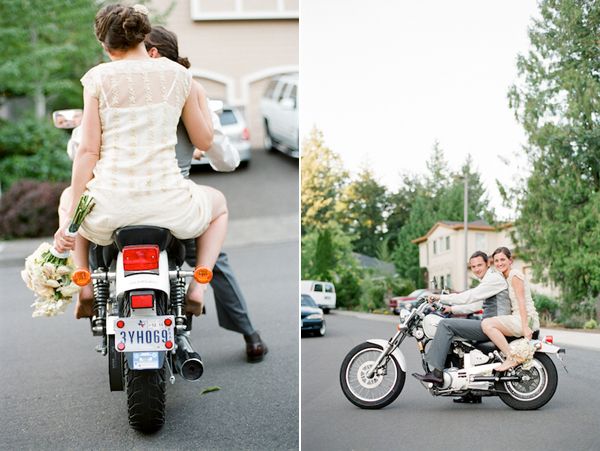 We had a friend do all the catering to create a yummy taco bar! He made delicious carnitas, carne asada and veggie tacos, with fresh corn tortillas and lots of guacamole. For drinks, we had sangria, margaritas, and hibiscus iced tea, as well as Negra Modelo & Especial Beer. We used a local bakery up the street from my parents home, Sweet Ambrosia – the owner, Mary, baked us an amazing carrot cake!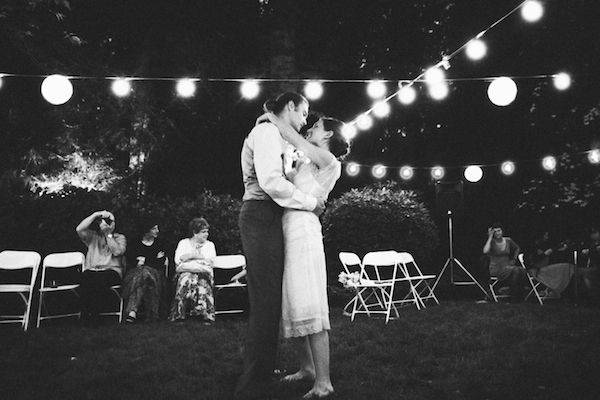 Some tips from a DIY bride: If you're doing a wedding yourself, get plenty of extra hands to help! The best thing I did was hire six helpers for the night. I gave them all detailed lists of what was to happen throughout the night and everything went smoothly. And my mom and I were free to have fun!
Congratulations Lauren and Eric! Thank you to Ryan Wilcox from You Look Nice Today Photography for sharing these great photos. You can see plenty more of this charming wedding right here on Ryan's blog.