Real Wedding: Caroline & Clark
You might remember Caroline and Clark from their darling engagement shoot awhile back, and their backyard wedding is just as sweet! Caroline sent over details about the day, and photos by our friends at A Bryan Photo…
Says Caroline: I wore the same earrings and carried the same Bible that both my mother and grandmother carried as they walked down the aisle. This was something I had always looked forward to!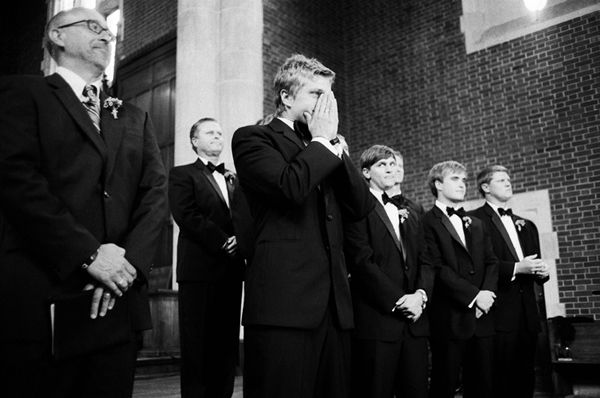 Our ceremony was very sweet and intimate. The expression on Clark's face when I walked down the aisle is a moment I will never forget! We had our families come on stage with us and pray over our marriage, which was also very special for us.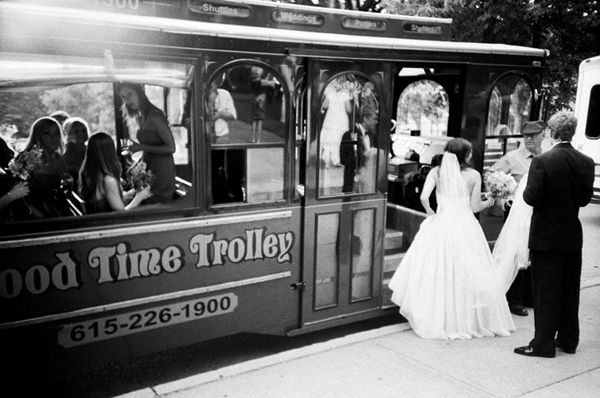 I was inspired by Father of the Bride, thus the backyard reception. We wanted our wedding to feel sweet and intimate and the reception to feel like a fun summer garden party!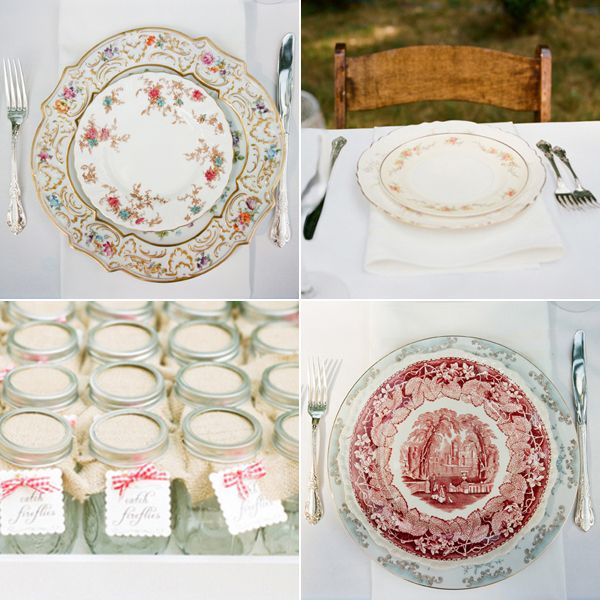 Mismatched china purchased at flea markets added to the homespun charm of the wedding. Some fun details for a July wedding: decorated jam jars for the kids to catch fireflies, and a five-tier strawberry wedding cake with cream cheese icing. Says Caroline, "I wanted the frosting to look like my grandmother had iced it."
The couple and their 275 guests danced the night away. I think the rest of these photos speak for themselves…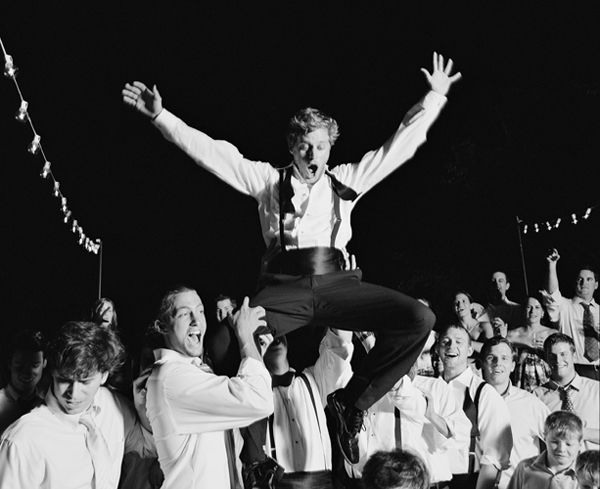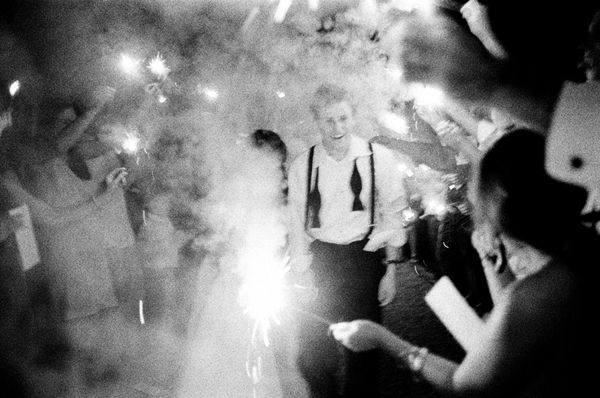 Congratulations Caroline and Clark! 
Caroline and Clark recently joined the team at A Bryan Photo, and Caroline has started her own styling business, so I imagine we'll be seeing lots of more of them down the road. In the meantime, see tons more photos and details from their wedding over at the A Bryan Photo blog.