Faux Wedding: Pink and Fig
You guys, I am so excited for today's feature. Remember (months ago) when you voted on an inspiration board to see turned into a photo shoot by Summer Watkins and Bonnie Tsang? Well here it is! The beautiful Keys Creek Lavender Farm – in full bloom – was the setting for the faux wedding of our faux couple, Bridget and Jonathan. You can see the original Pink and Fig inspiration board here, and then on with the photos!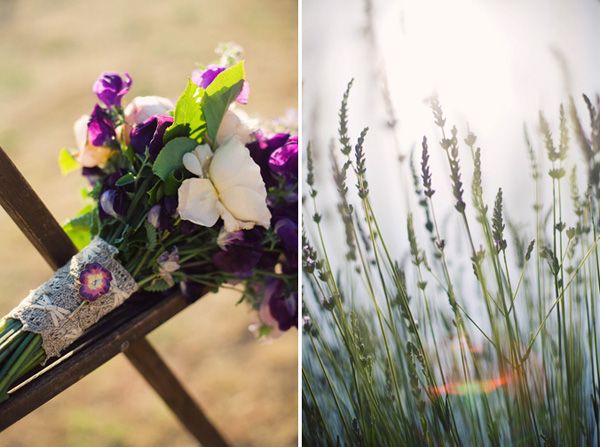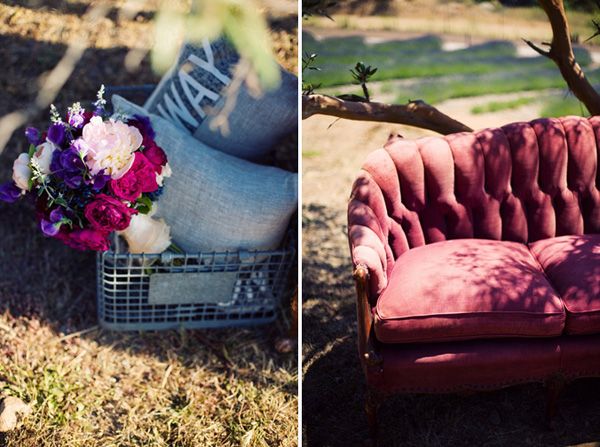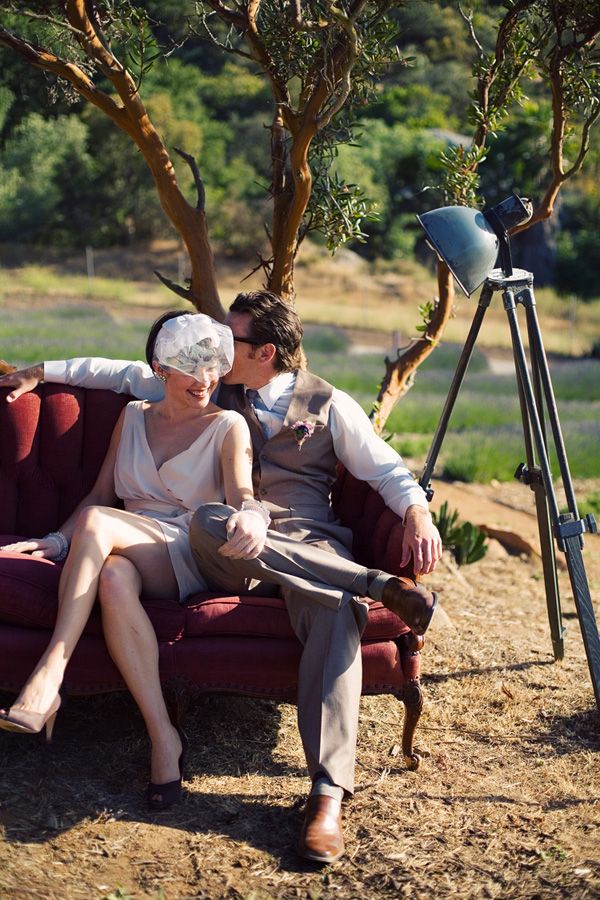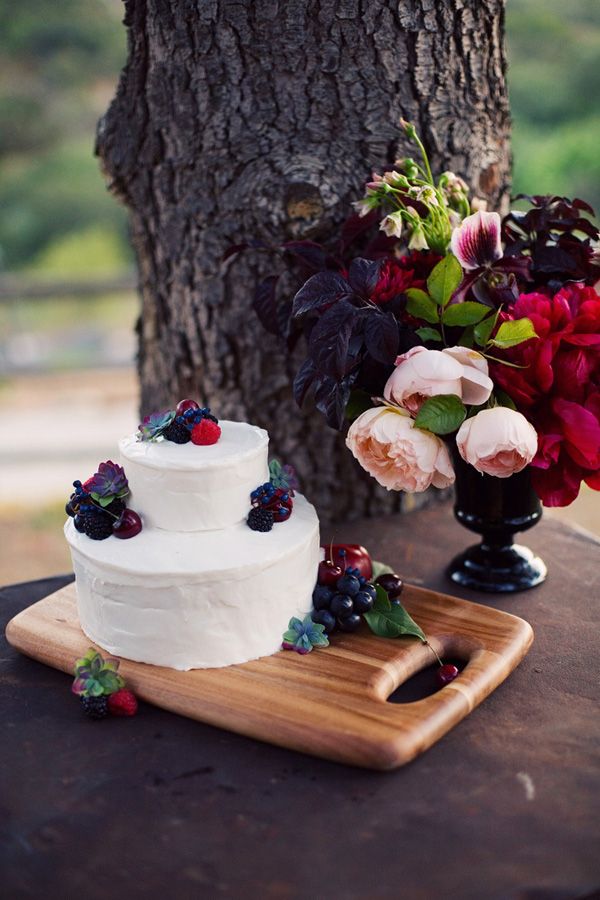 It's not even fair how delicious this cake looks and sounds: Chocolate hazelnut cake filled with raspberry cream and lavender butter cream frosting. Drool…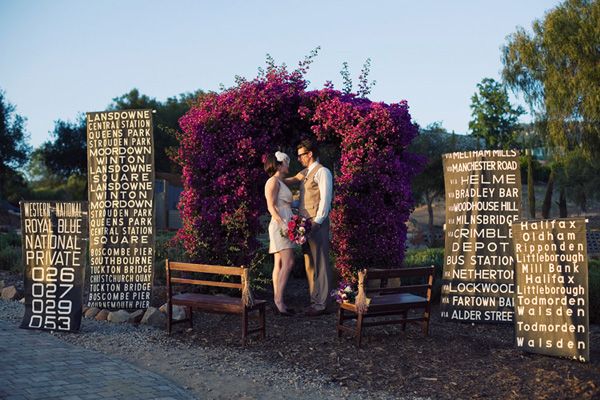 Can you believe that incredible bougainvillea arch? What a dream to get married under it!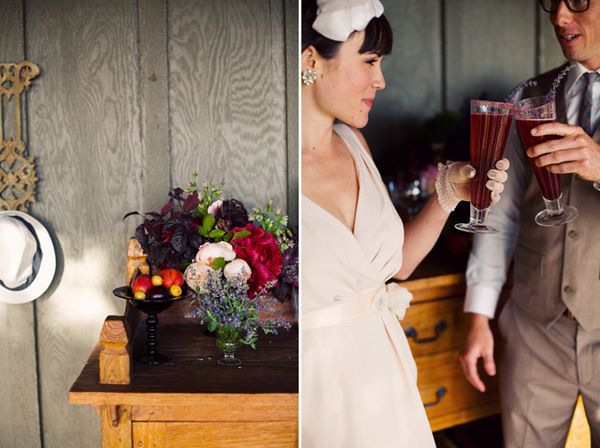 Doesn't that Raspberry Lavender Royal look tasty? Get the recipe over on Summer's blog, along with other recipes by celebrity chef Kate McAloon, who used many ingredients from the lavender farm to create a custom menu for our faux couple.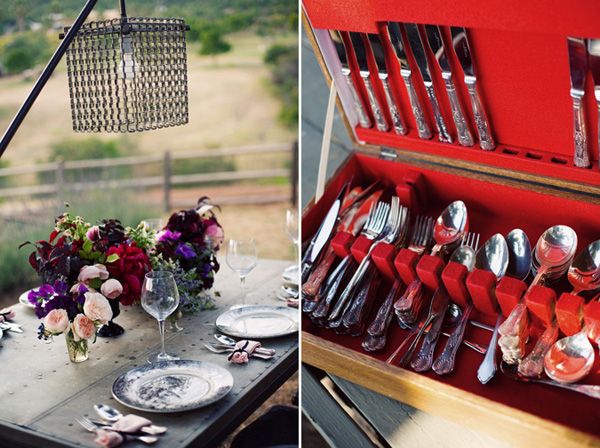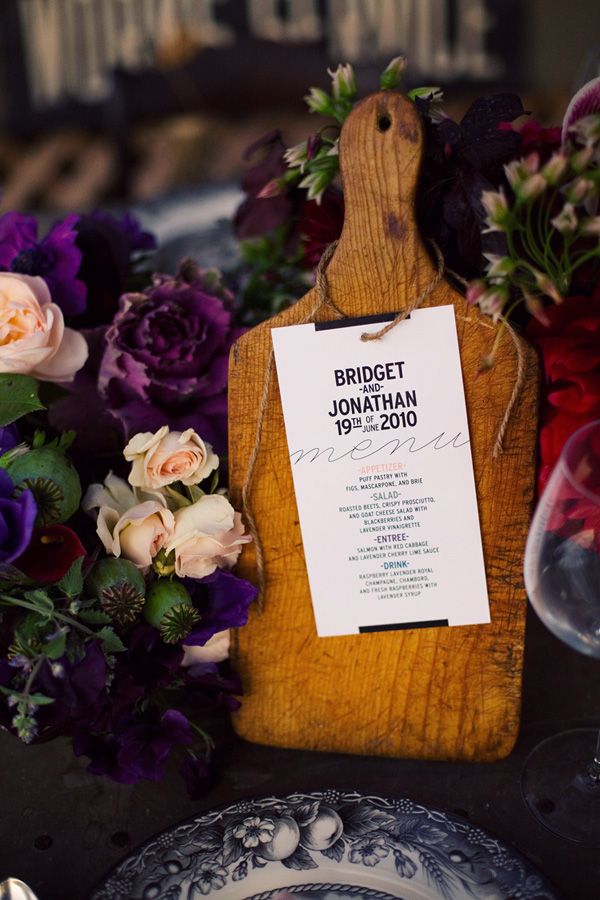 Do you love it!? I'm sorry if I'm gushing – it's just such a dream come true to see one of my inspiration boards brought to life. I love hearing Summer's take on transforming inspiration into reality, and which elements she focused on and the story she created:
"The original board featured several dark, rich colors, so we made sure to bring those in with the help of flowers by Kate Holt from Flowerwild Designs. Fresh figs, which you see in the inspiration board, weren't available at the time of our shoot, but it inspired us to utilize culinary elements, such as cutting boards and seasonal farm stand fruits and vegetables. Since the shoot took place at Keys Creek Lavender Farm, an organic lavender farm east of San Diego (which is available for real weddings!), we brought the farm to the table. Along with the signature cocktail, Chef Kate has shared the recipe for her Salmon with Lavender Cherry Lime Sauce, over on Grey Likes Weddings. As favors, guests received recipe cards for the salmon served at the wedding, and because the recipe calls for it, a jar of organic lavender salt, which is made at the farm. The lavender jelly and lavender salt can both be purchased here.
We tried to represent both the bride and groom in the décor. I imagined the bride as a country girl who loves all things feminine, while our groom is a guy's guy from the city. We turned to industrial inspired furniture – thanks to Jeni at Found Vintage Rentals – for the urban touches, and incorporated one of my favorite parts of the scene: subway roll signs! These are available for rent and just a few created a huge impact. Peggy Wong of Blue Pool Road created a paper suite inspired by the subway roll signs, resulting in something both modern and feminine. The bride's dress is from Forever 21, if you can believe it! With a really great headpiece, vintage gloves, and handmade belt, she looked very bridal. Several of the accessories are available for purchase here."
A huge thank you to all the amazing vendors who contributed to this incredible shoot:
Styling / design: Summer Watkins, Grey Likes Weddings
Photography: Bonnie Tsang
Floral design: Kate Holt, Flowerwild
Food styling: Chef Kate McAloon
Stationery: Peggy Wong, Blue Pool Road
Furniture rentals / styling: Jeni Maus, Found Vintage Rentals
You can see tons more photos over at Grey Likes Weddings and Bonnie Tsang's blog.