Real Wedding: Nkechi & Mitch
Savannah is one of the most romantic cities I can think of, and such a beautiful place for a traditional wedding. Nkechi and Mitch were married at the Mansion on Forsyth Park on a lovely day in March. I can't get over the wisteria and the Spanish moss… Says Nkechi:
Georgia is a very special place to us. We met in Atlanta our freshman year of college and had so many wonderful experiences there. We have a great life in New York, but there was something very special, gratifying, and comforting to be married in Georgia where our story began. Like Mitch says about the first time we met, "It felt right as rain."
I was surprised how wonderfully perfect the weather was in Savannah that day. It was like the weather wrapped all of us in a warm happy embrace. The day before was very hot, the day after the wedding was gray and rainy, but our wedding day was bright and sunny with a slight breeze. Perfect.
Gorgeous photos by Jen Huang.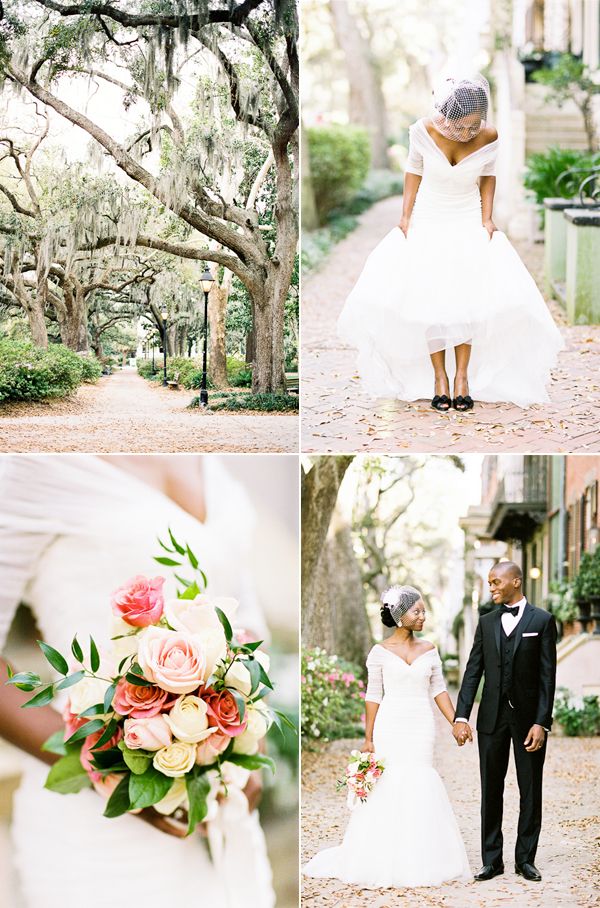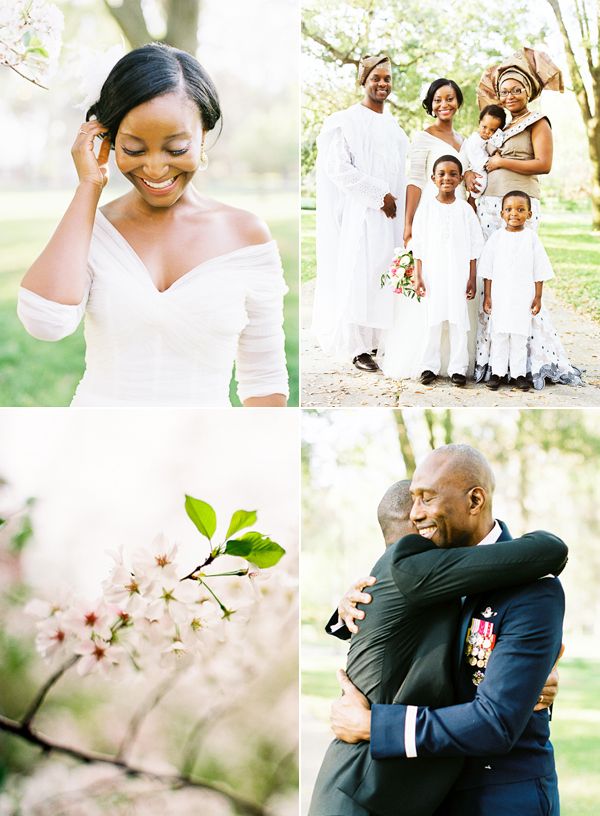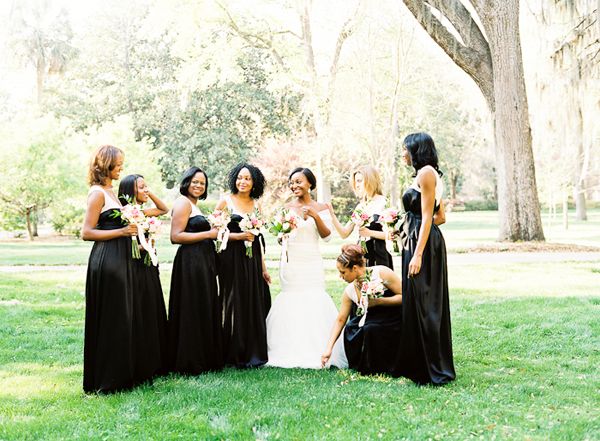 Nkechi's bridesmaids wore lovely floor length dresses by Miranda Bennett.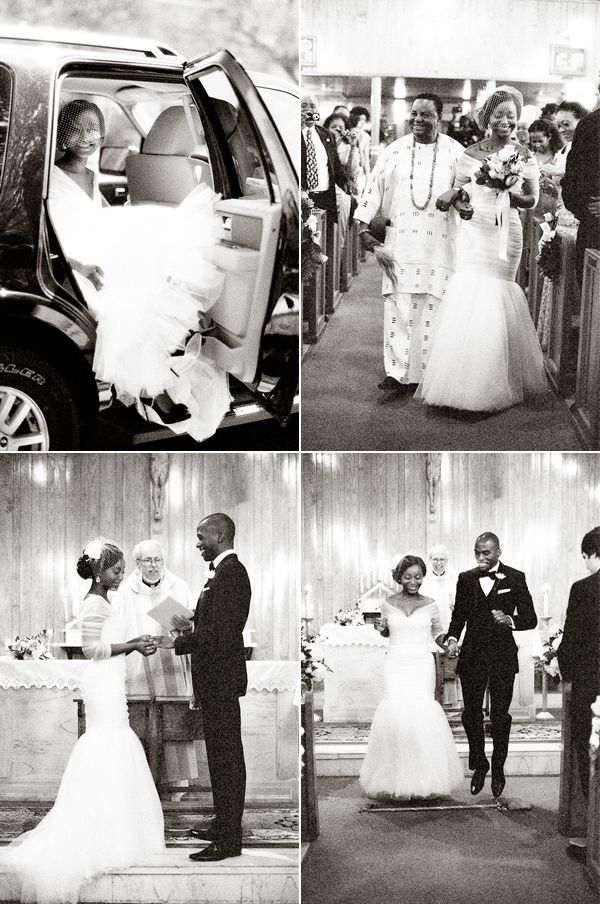 The wedding program was typed and assembled with the help of friends and family. It was so special to select all the Bible passages and customize our celebration. We also wrote our vows and created a special prayer that we read during the ceremony. The prayer is something that we can always use to reaffirm our love and strengthen our relationship.
In the African American tradition, we jumped over a broom. We chose to jump over Mitch's late grandmother's broom. It was small, old, and red – charming. Mitch more than embraced my Nigerian traditions when we traveled to Nigeria for our wedding ceremony there, so it was important for me to embrace his traditions, too.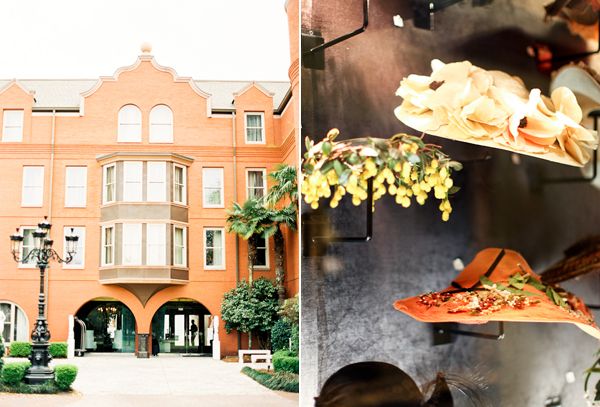 The Mansion on Forsyth Park boasts a diverse collection of art and other surprises, including an entire wall of vintage ladies' hats. Love it!
Nkechi's advice for other couples getting married? Don't forget that you are celebrating the love that you have for the person in your life. On the day of the wedding, instead of fretting over details you should be holding hands and kissing your husband, dancing, eating, and drinking. Believe me, all the little details will not mean anything if you allow the day to go by without enjoying yourself.
Photography: Jen Huang
Ceremony venue: Saint Michael Catholic Church on Tybee Island
Reception venue: Mansion on Forsyth Park in Savannah, Georgia
Bride's dress: Monique Lhuillier
Bride's shoes: Badgley Mischka
Bridesmaid dresses: Miranda Bennett
Groom's custom tuxedo: My.Suit
Groom's shoes: Ted Baker
Flowers: Chuck Haynes Floral
Cake: Art Cake Co.
Linen rentals: BBJ Linen
Music: DJ Mighty Mike
Happiest wishes to you, Nkechi and Mitch!