Guest Blogger: Oh Happy Day
[Oh Happy Day was the very first blog I ever read, and it's still one of the few that I read every single day. Jordan always has the greatest party ideas and shares the best finds so, as you might imagine, I'm thrilled that she's stopped by to guest blog today!]
These days there are so many great wedding decor ideas. One of my favorite places to draw inspiration is Anthropologie and their genius window installations. The great thing about Anthropologie is they usually use cheap or used materials to make beautiful works of art. Perfect if you are on a budget but want to get creative. So get your friends together and have a "wedding sweatshop" where lots of hands can put together something fun. A quick flickr search of "Anthropologie Windows"  reveals so many wonderful ideas. Here are a few of my favorites:
Paper Chains
This is a great idea that can be applied to just about every season. Just change the color scheme up to go along with your wedding decor.


from here
Snowflakes
Perfect for a winter wedding. You could make this curtain along the entrance or use it as a photobooth backdrop.


from here
Plastic Bottle Flowers
You can spray paint these any color you like and wire them to chicken coop wire to put in the formation you want.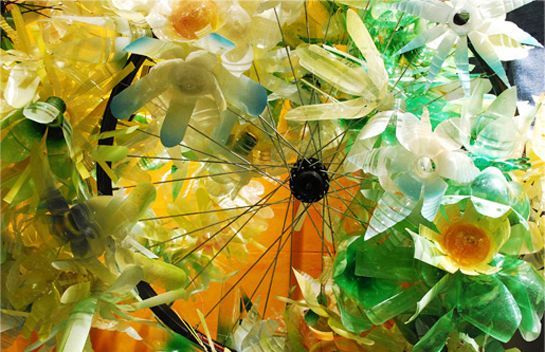 from here
Straw Mobiles
These straw mobiles might be my favorite. Just buy some cheap straws and sew down the middle to create a gorgeous twirling installation. These would be great in other colors too.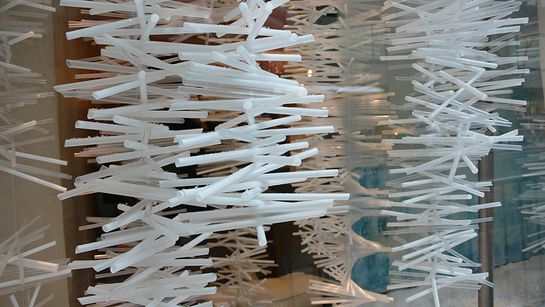 from here
Thanks for having me Kathryn! I hope you have a wonderful wedding.