Guest Blogger: The Bride's Cafe
[Over the last couple years, Janie has become a dear friend to me – she's always there with words of encouragement and funny stories. Not only does she blog at The Bride's Cafe, she's also a talented floral designer, and she very sweetly created this beautiful holiday table to share with you while I'm away.]
Kathryn, thanks so much for letting me guest blog for you while you and Ryan are getting hitched…
…so I wanted to do a little something different for the holidays this year and I wanted to show your lovely readers that they can step out of the box and use a fun holiday palette of teal and red. I've been holding on to these cute teal vessels from Anthropologie since the summer and thought they would be perfect for this feature!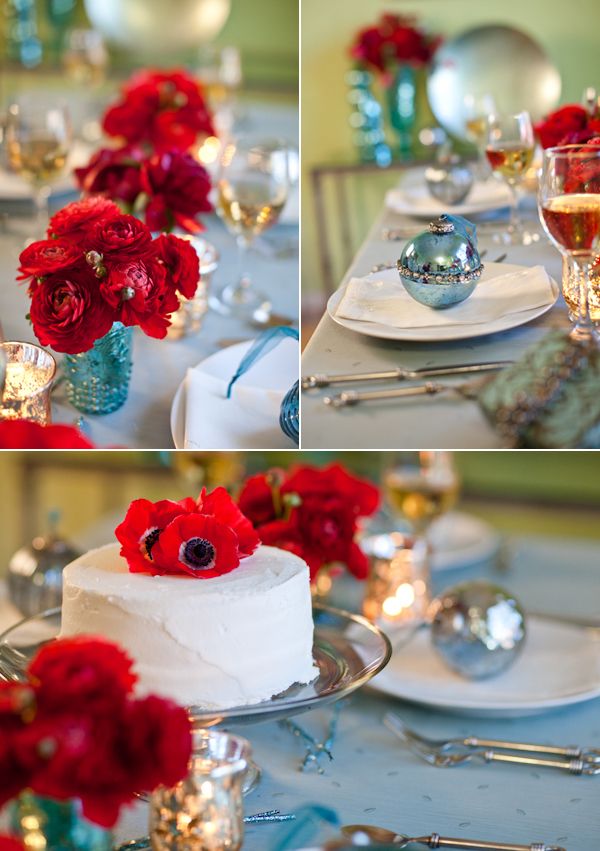 I made the cake – it was really good but I'm not a baker…so we put a few anemones on top to pretty it up.
I've always loved the monochromatic look with florals…same color palette but using different flowers: gorgeous red anemones… ranunculus…and deep burgundy peonies.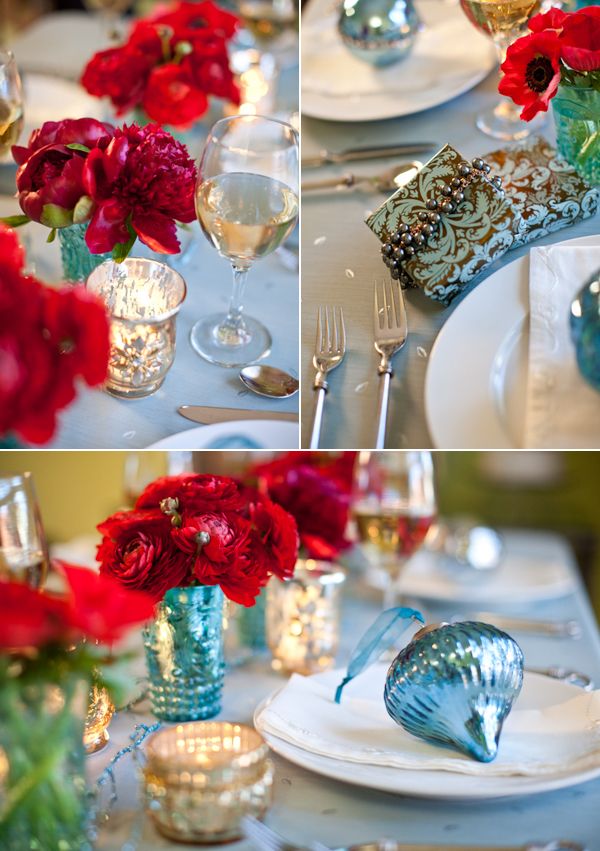 My friend Holly of Holly Heider Chapple Flowers came to visit me the day of the shoot so I asked her to join in and make it a fun afternoon. Holly brought the prettiest blue ornaments she purchased from Home Goods and they were a perfect fit for the décor.
Photos by Katelyn James Photography.