Guest Blogger: The Neo-Traditionalist
[You probably know Katie from her classic-with-a-twist blog, The Neo-Traditionalist, and you've probably seen her devastatingly chic engagement photos. With the upcoming launch of Matchbook, I'm not sure how she found the time, but I'm so pleased to have Katie (newlywed!) here today.]
I feel a bit silly writing a post about marriage having been married myself for a mere four months, but in racking my brain for material one thought kept coming to mind — remember to laugh.  There is so much hoopla surrounding love and marriage these days it's easy to find yourself stressed in a quest for "perfection."
I was more than a bit nervous walking up the aisle so when my pug, Alfred the ring bearer, burst out barking and everyone giggled it was welcome comic relief.  The florist doesn't always show up with the exact shade of pink and the honeymoon hotel may have lost your reservation (don't worry, Kathryn, I'm sure yours won't…), but as long as you and your partner can laugh about it you're bound to have fun.
These photos from our engagement session with Cooper Carras always remind me of John's ability to make me laugh in any situation.  We'd just met Cooper and neither John nor myself are big hams for the camera, but my husband's silliness instantly put me at ease.  I look forward to someday showing the photos to our children and grandchildren—proof that our old and wrinkle-filled faces are due to years of good, old-fashioned laughs.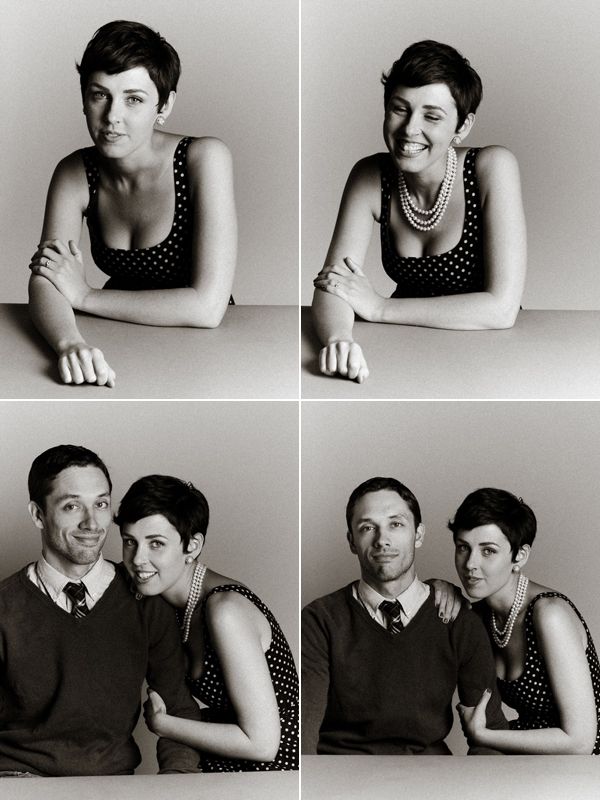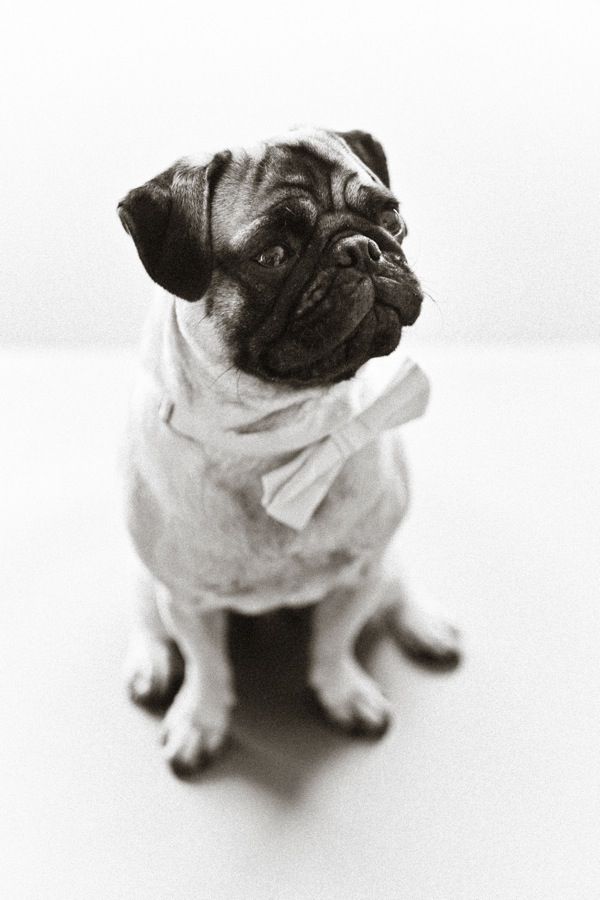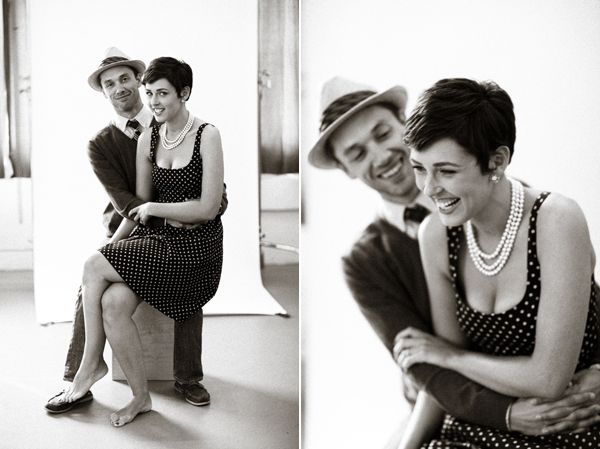 Best wishes to you, Kathryn and Ryan!
Photos by Cooper Carras.