Honeymoon Registries from Traveler's Joy
Sponsored Post
Snippet & Ink loves honeymoons as much as we love weddings! And Traveler's Joy is all about honeymoons. The perfect option for couples who want an alternative to the traditional wedding registry, Traveler's Joy makes registering for your honeymoon a cinch. Whether your dreaming of a Caribbean cruise, a taste of Paris, or glamping in Montana, your loved ones can contribute to the trip of a lifetime. I mean, how cool would it be to thank your Aunt Judy for the gondola ride? Or your bridesmaids for the romantic beachside dinner?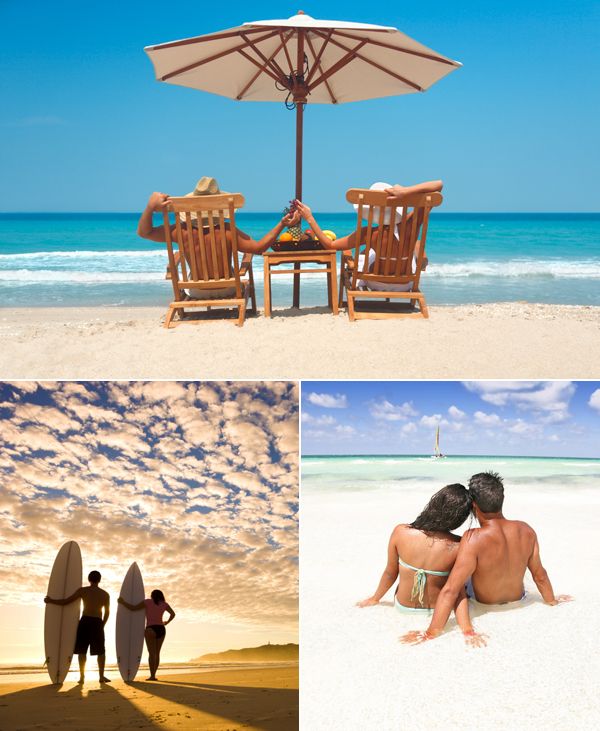 Traveler's Joy has made it super easy to set up your honeymoon registry. Using one of their pre-made theme-based (think beach or safari) or location specific (think Bali or Ireland) registries, you can instantly add items and experiences with a single click. And because Traveler's Joy allows you to register for any portion of your honeymoon, you're not limited to flights or hotel stays. Register for luggage, a video camera – even surf boards or snorkeling gear!
Not only has Traveler's Joy streamlined the registry set-up process, their system also makes it really easy to divide the cost of expensive items into manageable gift portions. Dying to take a $400 helicopter tour of Kauai? You can split it into 4 gifts of $100, making it possible for friends and family to contribute to big ticket items and experiences.
I think one of the coolest things about Traveler's Joy is the way that it involves your loved ones in your honeymoon adventure. When you're sending Aunt Judy that thank you note, you can include a photo from the gondola trip (maybe a photo taken with that snazzy new camera you registered for…). So if you already have a house full of kitchen appliances and bath linens (or even if you don't), Traveler's Joy is the perfect way for wedding guests to give you something really, really special.
(Looking for honeymoon ideas? Check out some real honeymoon stories and real registries from Traveler's Joy members for inspiration.)
This post sponsored by Traveler's Joy.