Quinn & Max | Quirky Ojai Wedding with Butterfly Dress
As soon I opened the email from Susan Dean and saw this gorgeous butterfly dress, I knew I had to share Quinn and Max's October wedding with you. Everything about it just brightens the day!
Just under 200 guests joined the couple at the stunning Twin Peaks Ranch in Ojai, California, a magical place that used to be owned by Quinn's grandfather, and where Quinn spent countless hours of her childhood.
Bridesmaids carried loosely arranged bouquets in rich autumn colors. The bride carried a bouquet of loosely tied long grass, millet and white garden roses.
A bluegrass band played Appalachian folk music as the wedding party made their entrance.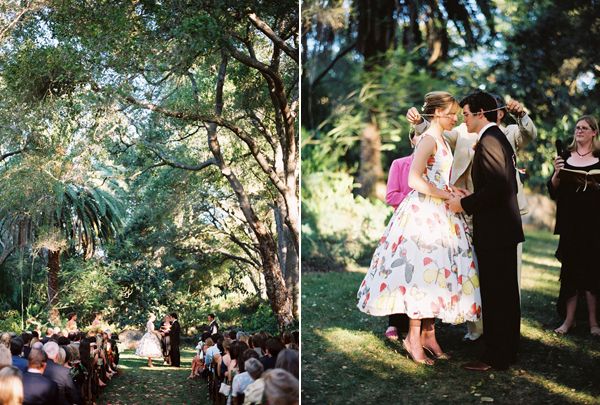 During the ceremony, in keeping with family tradition, the groom's aunt recited a prayer in Armenian and wrapped a thin braided rope around the couple's heads. The three strands of the braid were each a different color: green for growth and a new beginning, red for ancestors, and white for strength and a long lasting union.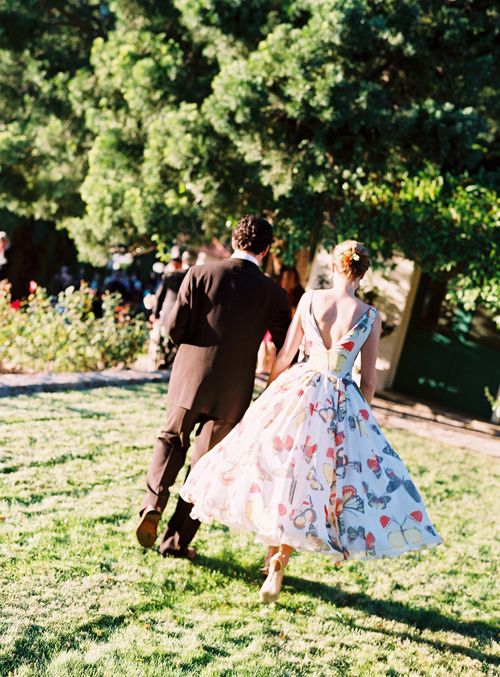 After the ceremony the celebration moved to a lawn that overlooked a cactus grove, where guests enjoyed margaritas and hors d'oeuvres.
How about this idea for a guest book? A table of art supplies – from watercolors to colored pencils – for guests to "have fun and be creative."
Wildflower centerpieces were arranged in clay pots made by the bride's mother. The three-tier almond chocolate cake with marzipan was topped with dahlias and faux butterflies. The evening ended with lots of New Orleans jazz and dancing.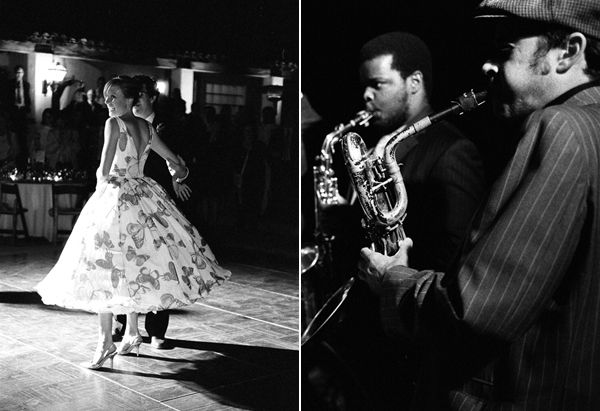 Photography: Susan Dean
Venue: Twin Peaks Ranch in Ojai, California
Bride's dress: custom made by Colleen Quen Couture, San Francisco
Yellow bridesmaid dresses: BCBG
Cake: Chocolate Cake Cafe
Happy anniversary Quinn and Max!