Our Wedding: The Ceremony, Part II
With wedding blogs and magazines, it's so easy to forget that there is more to a wedding than a beautiful party with beautiful details. Don't get me wrong, I love all of those things (which probably goes without saying since I'm a wedding blogger). But with so much visual overload, sometimes the whole point of the wedding (you know, the marriage part?) gets put on the back burner until the last minute.
Because I spend so much time looking at all the pretty things, and because I spent the first half of our engagement worrying what people would think of our aesthetic choices, I was very conscious of not wanting to phone it in when it came to the most important part of the wedding. Thankfully, I had Ryan to remind me of this whenever I started to get crazy with welcome bags or bridal shoes.
After reading Meg's post about creating a marriage mission statement, Ryan and I decided to create one for ourselves. We were already spending a lot of time discussing what we wanted for our marriage, but this really helped us to put our intentions into words, and to share those thoughts with our officiant. It's also something that Ryan and I can return to down the road if we ever lose sight of where we started, which is a wonderful thing to have.
Though we wanted a mostly traditional ceremony, we also wanted to make it our own with readings, prayers and vows that would be meaningful both for us and for the community of friends and family who were there to witness, celebrate and support our marriage. It was surprisingly difficult to find ceremony templates! We did lots of online searching and ordered several books. Using them to figure out what we wanted and what we didn't want, we were able to pull together a ceremony that was both traditional and customized. In addition to good old fashioned Google searching, some of the resources we found helpful were…
IndieBride's giant repository of wedding readings.
Posts like this on A Practical Wedding.
Asking married friends to see their orders of ceremony.
The Wedding Planner: The Essential Guide to the Most Important Part of Your Wedding by Judith Johnson
This wedding booklet from The First Unitarian Congregation of Ottawa.
And for classical music selections, A Bride's Guide to Wedding Music on iTunes.
While most of these resources are mostly helpful for people looking for a template based around traditional Christian wedding services, or at least that general format, the posts on A Practical Wedding and IndieBride will hopefully be useful for anyone looking to write their own ceremony.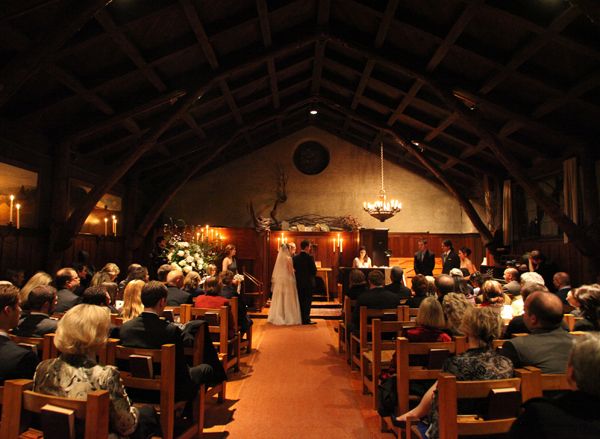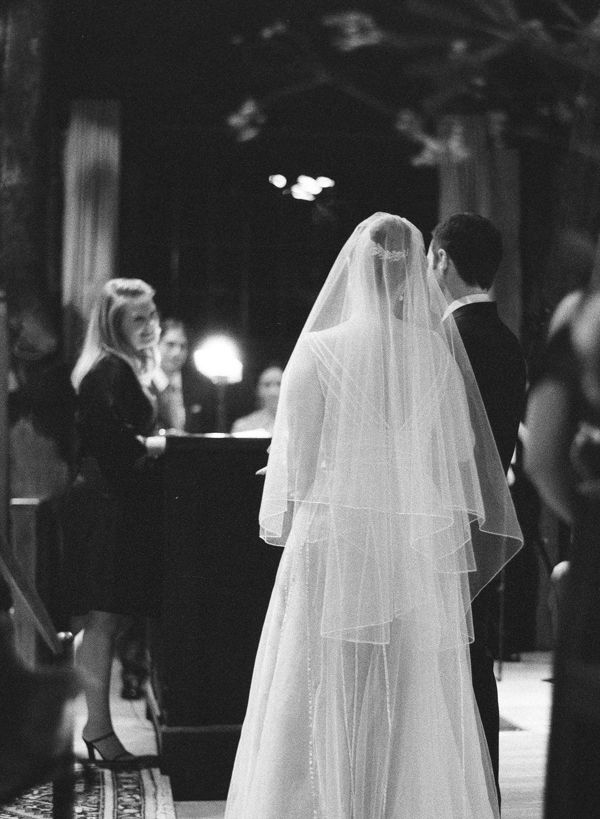 We knew very early on that we wanted our dear friend, Elizabeth, to officiate our wedding, so we were thrilled when she said that she would. Her message was one of the most amazing wedding gifts anyone could ever hope to receive – she incorporated all of our readings, tying them all together, and because she knows us so well and has seen our relationship from the beginning, she was able to give such a touching and personal (and joyful!) address.
I absolutely love this shot of Ryan holding his mom's hand just before we walk back down the aisle – it's one of those moments from the day that stands out in Ryan's mind, and it also reminds me that even though we were totally in it together, we each had our own experience of the day (I'm wondering if he'll agree to share a little about his own experience of our wedding… I'll keep you posted). I also love that you can see my mom on the other side of the aisle and all of our attendants behind us.
I wanted to share our full wedding ceremony with you, just because a) I loved every minute of it and b) I know I would have liked to see more real ceremonies all written out when we were planning ours. But, in the interest of space, I've given it its own post, right here.
Photos by Elizabeth Messina (Elizabeth's blog, Kiss the Groom, is a sponsor of Snippet & Ink).