Our Wedding: Reception, Part II
Last day of wedding recaps, I promise!
Before our wedding, someone told me that Ryan and I would probably want to leave the reception early, but we ended up staying until nearly 1:30 in the morning! We were having so much fun dancing and visiting with our guests, we didn't even realize what time it was until we took off in our getaway checker cab…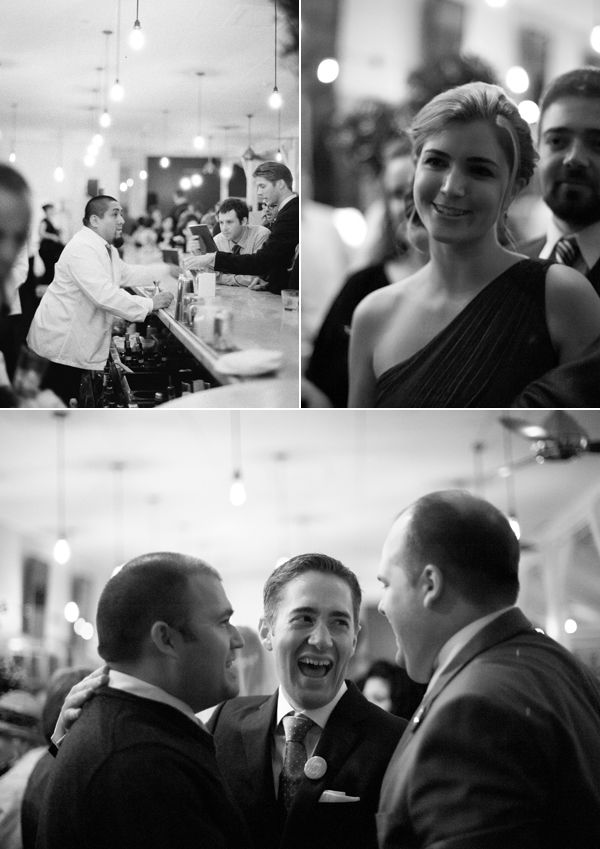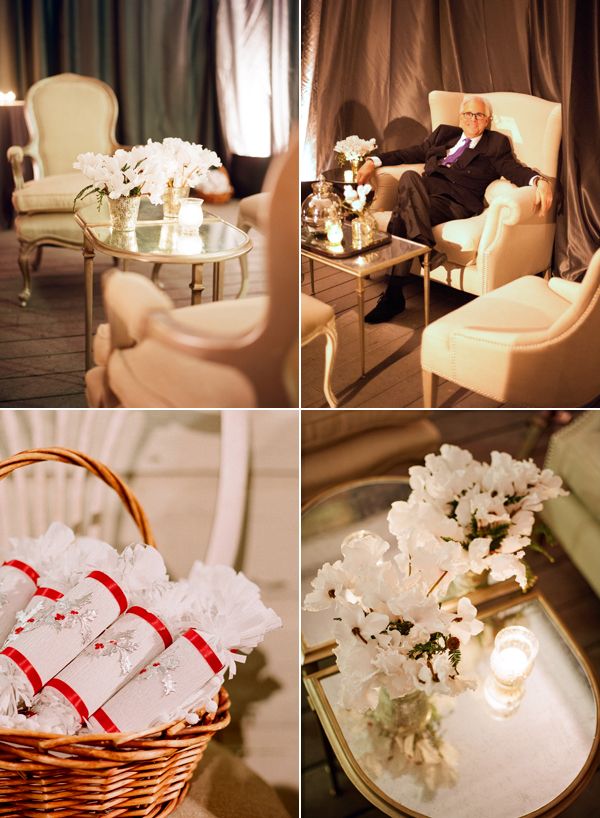 Laurie Arons came up with the idea to tent the outside deck (and to drape it with charcoal gray fabric), to give us more room for the reception. Kathleen Deery created the loveliest lounge area for anyone who wanted a break from dancing, or who just wanted a place to sit while they chatted and munched on desserts.
Instead of take-home favors, we had Christmas crackers that our junior bridesmaid passed out after dinner. My mom made all of them, and filled them with paper crowns and little toys – people actually wore the crowns and played with the toys!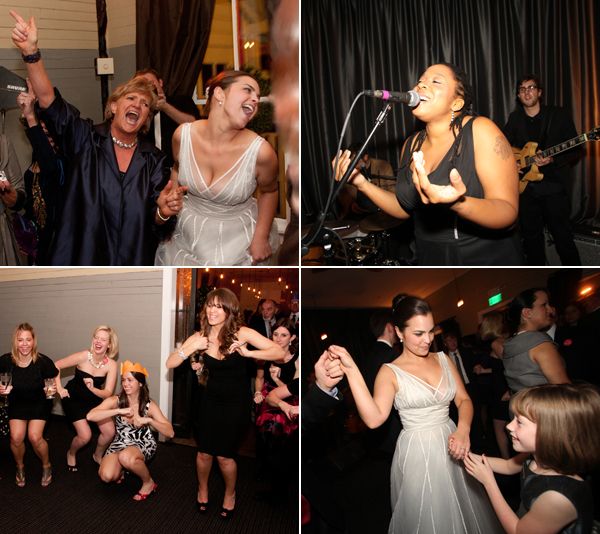 Crystal Monee Hall and Jazz Mafia kept us dancing for hours! I knew Crystal had an incredible voice, but when she sang Aretha Franklin's rendition of "You're All I Need to Get By" for our first dance, Ryan and I were both totally blown away. Our junior bridesmaid was a total rockstar – she stayed up until midnight dancing with us!
The guys smoked cigars on the front porch of the Presidio Social Club later in the evening – I loved seeing people from different parts of our lives spending time together!
Another detail that I always loved and wanted for our wedding was a vintage photo booth, and I'm so glad we rented one! We went with Magnolia Photo Booth, because they had all the charm of vintage, plus modern features (like the ability to completely take the booth apart and then re-build it on site, or the option for printing doubles). This was quite possibly the biggest hit of our wedding – there was a line to take photos all evening! Jill Sassa made a sweet guest book album for us (complete with photo corners), where guests could leave a photo along with a note.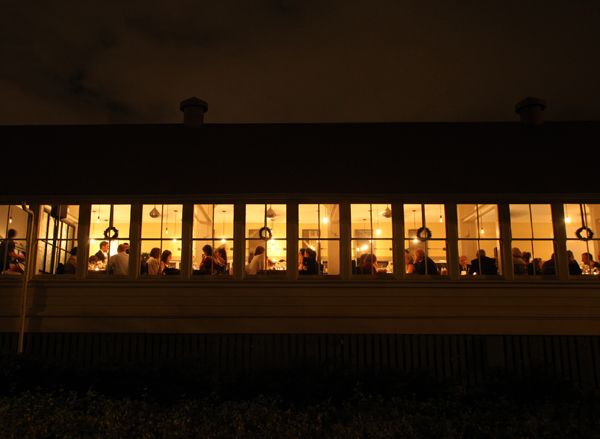 When Ryan and I finally pulled ourselves away from the party, we hopped into the checker cab (who kindly waited for us an extra hour) and discovered one last surprise waiting for us, from planner Jenna Lam: a French wire basket filled with a split of champagne and two champagne coupes, a slice of wedding cake and treats from the dessert buffet, a bottle of Spotted Cow beer from Ryan's home state of Wisconsin (which you can't find in California), and our guest book photo album. I can think of no better way to end such a wonderful day than by sharing a glass of champagne and a piece of cake with my new husband, looking at all the fun photos and notes left by our friends and family.
Photos by Elizabeth Messina.
Kathleen Deery Design, Kiss the Groom (Elizabeth Messina), Laurie Arons Special Events, Magnolia Photo Booth and PS Paper are sponsors of Snippet & Ink.