Real Wedding: Shelly & Steven
Following their wedding ceremony at the LDS Temple in Dallas, Shelly and Steven were joined by 200 guests at a ring ceremony and informal reception at the bride's family's ranch. Lots of bright and quirky DIY details to start your week!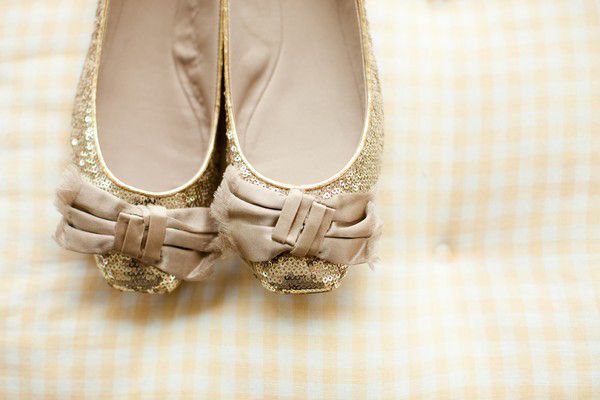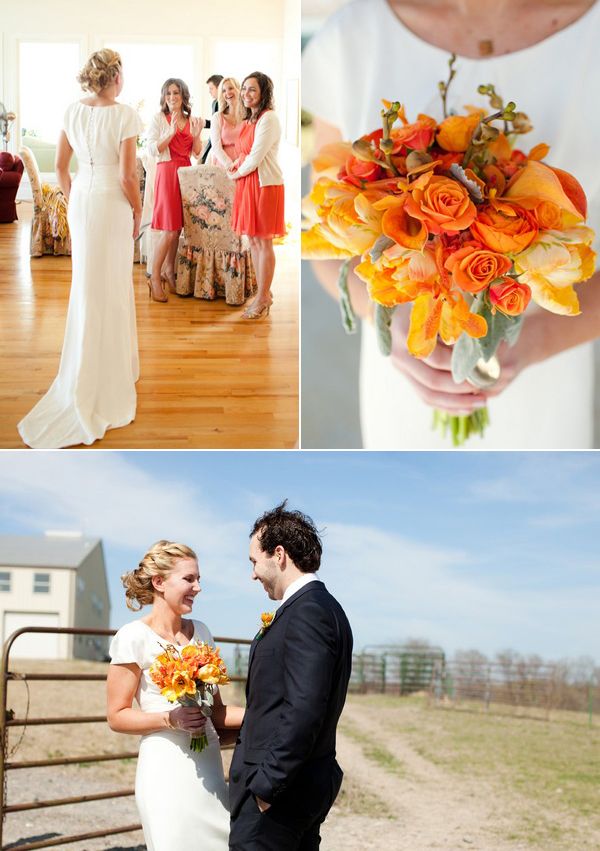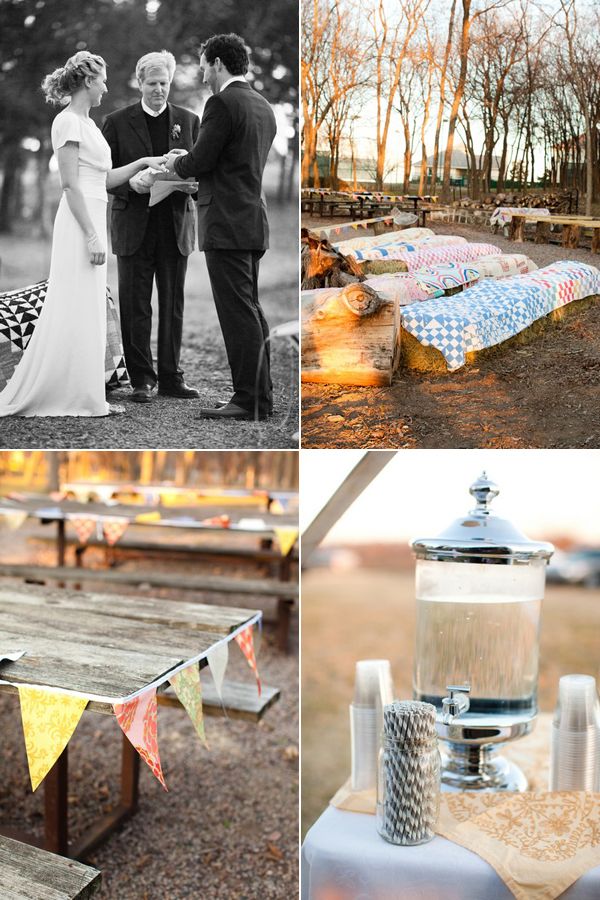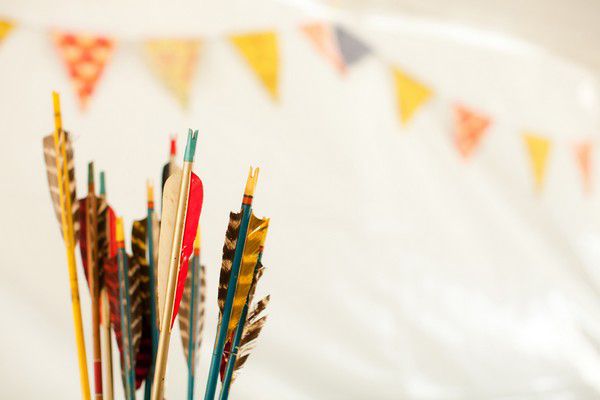 Love the "bouquets" of vintage arrows!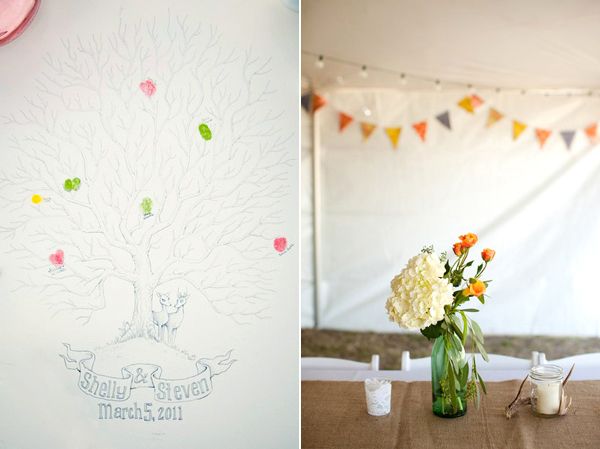 Says Shelly of the DIY details: "Our cake was made by a dear family friend and most of the other desserts were baked by family members. My mother sewed all of the napkins for the tables, my father made the wooden benches and hauled in hay bales, vintage quilts were loaned to us from a friend with a fantastic quilt collection, I made the bunting and burlap table runners with our initials monogrammed in yarn, and an artist friend drew a gorgeous tree for our guests to adorn with their fingerprints as a guest book."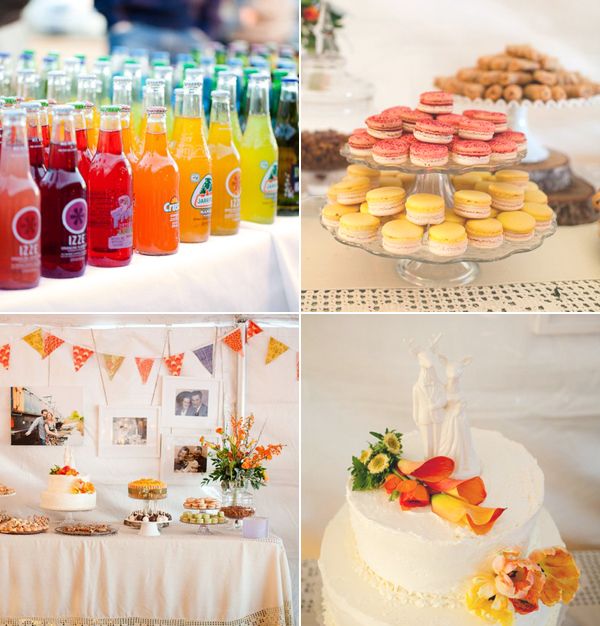 Shelly kindly answered some questions for us about the day.
Why did you choose this for your wedding? We wanted the day to feel intimate in a handmade sort of way, kind of like a big comfortable family gathering kicked up a notch. Steven took me to a little burger shack on our first date, so we knew pretty early on in the planning process that we'd serve burgers at our wedding, which also meant that we would have an informal reception. After looking at a few more traditional reception sites, we decided a big tent and a clearing in a lovely wooded area on my parents' ranch was more "our style." Everything kind of grew from there.
What was your favorite moment or part of the day? It was the somewhat imperfect moments of the day that ended up being my favorites. A dear family friend, who happens to be a fabulous baker, made our cake for us as a gift. She came by to deliver it as I was getting ready and the bottom had shifted a little in transit.  The fix required her to run back to her house to grab supplies and while she was gone it nearly toppled over, so I had my brother just completely remove the top.  As soon as the cake beneath was exposed, family members and my bridesmaids started hovering over it, sneaking a few little tastes. I figured at that point that layer was unsalvageable, so I gave a nod of approval, a fistful of forks appeared via my sister, and everyone went to town on it!  It totally broke up the nervous tension that we had from buzzing around trying to make everything perfect.
What was the best advice you received as a bride? What advice do you have for other brides? If you are a DIYer, seriously consider hiring a day-of coordinator. I didn't realize such a thing existed until after our wedding! We managed just fine without one, but if I had it to do over again that is the one thing I would do differently.
Vendors
Photography: Jenna Cole Photography with Lynn in Love Photo / Venue: private home in McKinney, Texas / Bride's dress: Amy Kuschel / Bride's shoes: Kate Spade / Bridesmaid dresses: J.Crew / Groom's suit: Hugo Boss / Stationery: Dapper Paper / Flowers: Edwards Floral Design / Cake topper: Melabo / Rentals: Big D Party Rentals