Fall Mississippi Wedding :: Anna & Walter
When Anna first got in touch with me, I loved being able to chat with her a bit about Mississippi (some of you who have been reading forever might remember that I taught kindergarten there for two years). She and Walter had such a charming wedding, planned in only three months. They got engaged in May 2009, and set a date for May 2010, but, Anna says:
As the summer wore on, we both got rather impatient. All the anticipation and planning was driving me bonkers. I was so over wedding planning – as much fun as planning can be, all of that lost importance compared to the simple fact that I wanted to share this important moment with him. We were so excited to make this commitment to each other – felt so fortunate that we found this kind of love – and decided that waiting was for the birds. Our families were going to officially meet each other over the Thanksgiving holiday, so we thought, "Why not go ahead and get married?!" So, we announced to everyone at the end of August that we had decided to move the date up. . . and had only three months to plan. . .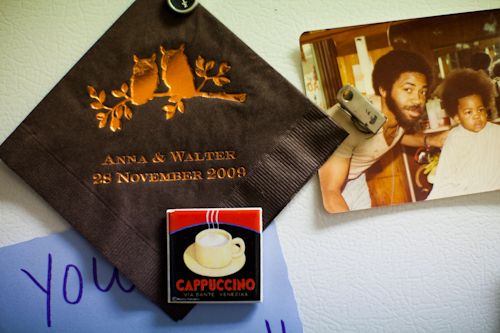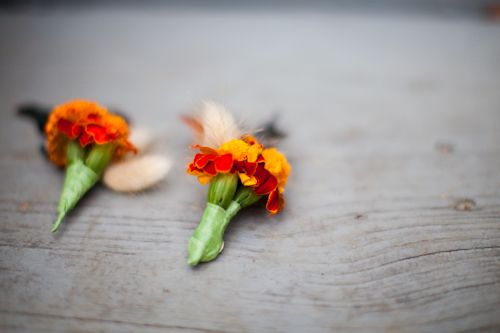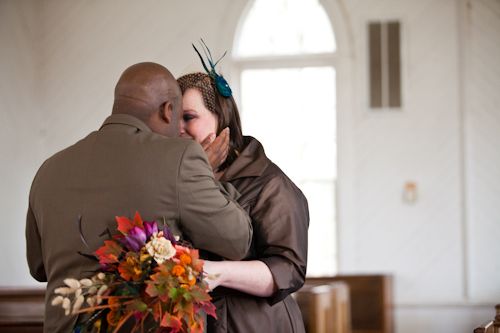 This was Anna's second wedding, and she wanted something a bit different for her wedding dress, so she opted for a brown dress which fit perfectly with the autumn date. Her shoes brought in the jewel tones present throughout the wedding.

We wanted the ceremony site to have a "certain something" so we considered the Mississippi Agricultural and Forestry Museum. It is a fantastic location with several museums. It has lots of character designed to look like a late 19th century, early 20th century rural Mississippi town, recreated with authentic buildings like a General Store (complete with Moon Pies, Cheese Straws and Co-Colas), gas station, Masonic Lodge, Doctor's office, a cotton gin, old tractors, a school room – and also a small Chapel. The chapel was just the right size for us, fitting 80-100 comfortably. The rich, dark wood on the interior was already so beautiful it really didn't need much more decoration.

You'll probably hear this a million times, but it's true: make it your own. What shines through is who you are as a couple. The bridesmaids walked in to Leonard Cohen's "Hallelujah," I walked down the aisle to Rufus Wainwright's song "Danny Boy" and we walked out as a married couple to the Peanuts "Linus and Lucy" theme. Everyone enjoyed it. So many times I heard, "Well, that's different," meaning untraditional. Too bad! That's who we are.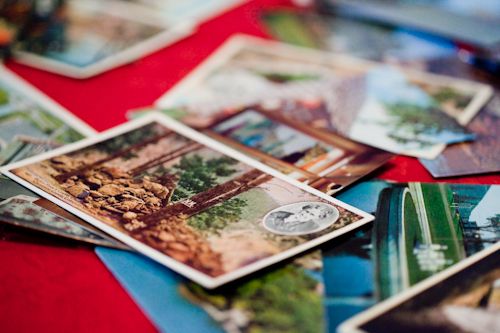 Anna shares a bit about how they kept their food and drink within budget: The menu for our reception was Tex Mex – Walter is from Dallas and we wanted to incorporate a little Texas into our Deep South Mississippi affair – besides, we thought having tacos would be a great change of pace for everyone who had overdosed on Turkey and dressing! Our cocktail hour had roasted corn salsa and a savory Mexican cheesecake. Upstairs lunch was a taco bar and also quesadillas made right there. We had cupcakes in our favorite flavors, red velvet with cream cheese icing and German chocolate. They were divine! The only alcohol we had was a champagne toast. Walter and I didn't want to break the bank with alcohol but I also don't like the idea of a cash bar, so we invited our friends to bring wine or any sort of alcohol of their choosing if they decided they might want more to drink than a glass or two of champagne. Our friends were fine with it – and it turns out we had a lot of champagne left over, too.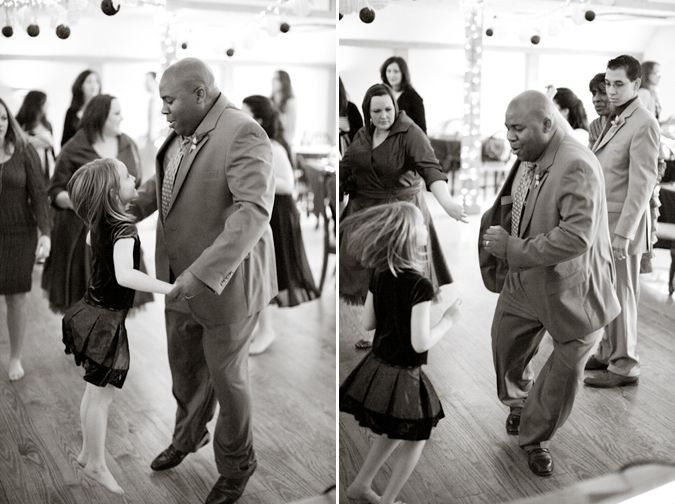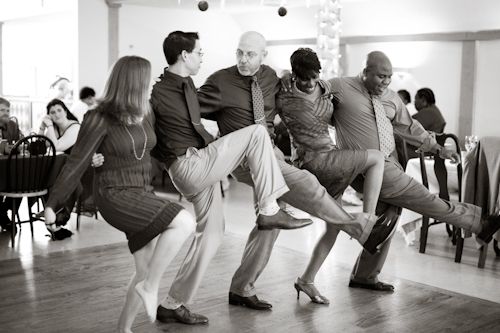 Our DJ is a friend of ours named Daniel Guaqueta – he DJ'd a brunch for the film festival one year and it was so much fun. I'm a Classic Soul music fanatic – I'm from Memphis, home of Stax and Hi Records and worked for four years at Malaco Records here in Jackson. We compiled all our favorite soul songs – from Motown to Stax to Malaco, added some funk and others of our favorites from other genres, gave them to Daniel and he put together a great playlist. Everyone loved the music and danced for hours.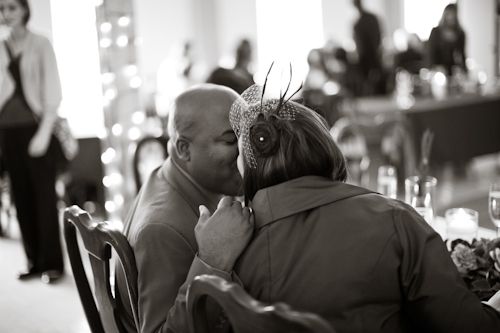 Happy, happy wishes to you Anna and Walter! Thank you so much for sharing your wedding with us, and for sharing so many great details about the day. And thank you to photographer Erin Fults for kindly sending over all of these great shots. You can also read tons more and find a link to a slideshow of even more photos from Anna and Walter's wedding over on the Jackson Free Press site.