Lighthouse Wedding at Marin Headlands :: Christina & Jacob
My photographer friend, Bryan Johnson, never fails to impress me, and I think some of these pics from Christina and Jacob's San Francisco wedding might be some of my favorites yet. Says Christina, "I love that Bryan uses film and I think that it really added an element of intent and timing that you don't necessarily find in digital. He made everyone feel at ease and truly captured the joy of the event, and he and is wife Ashley are just so much fun to be around. We couldn't have asked for more or better." Of course, it doesn't hurt that this wedding took place in one of the most gorgeous places on the planet, at the Point Bonita Lighthouse overlooking the Golden Gate Bridge and Pacific Ocean (not that I'm biased or anything). Christina was also kind enough to share some of her thoughts and details from the day:
Jacob and I were married at the Point Bonita Lighthouse in May, and there were 30 people who attended. We're both from Texas and living here, so our family and friends traveled a ways, but we intentionally kept it small to capture a really intimate, celebratory feeling.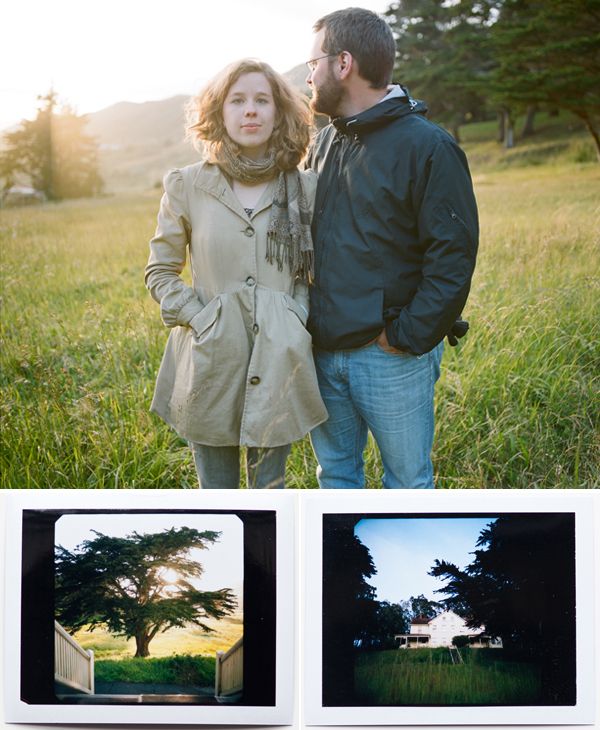 The couple rented out the Marin Headlands Hostel so that they and all of their guests could spend the weekend together. From Christina: The entire day was beautiful, but one of my favorite memories is sitting under a quilt on the porch of the house in the morning with my mom and seeing the fog over the hills and just being filled with anticipation. The quilt was made by my great grandmother and has been in my home as long as I can remember – my parents gave it to me and it was a really beautiful way to be connected to our past and family.
It's so important to stop and enjoy all the little moments because it goes so fast. That's why I enjoyed celebrating over the whole weekend, to really soak up the energy and joy of that time. From eating together, to playing music, hiking to see the ocean, to dancing into the night, it was a incredible celebration of our relationship with those we love.
A friend made the green bridesmaid dresses.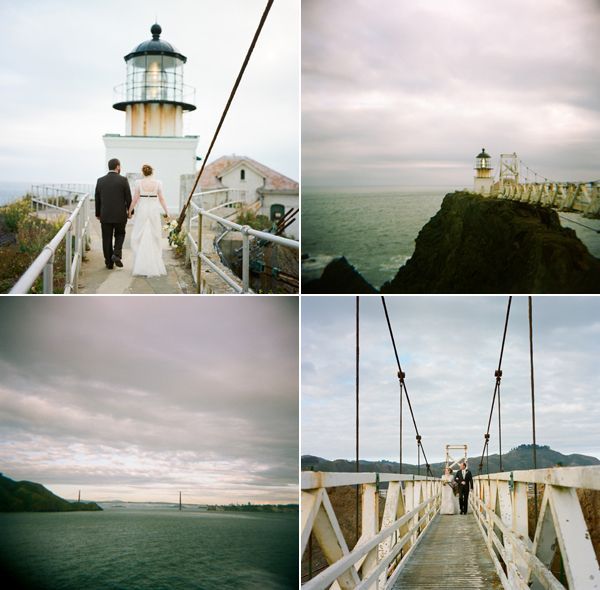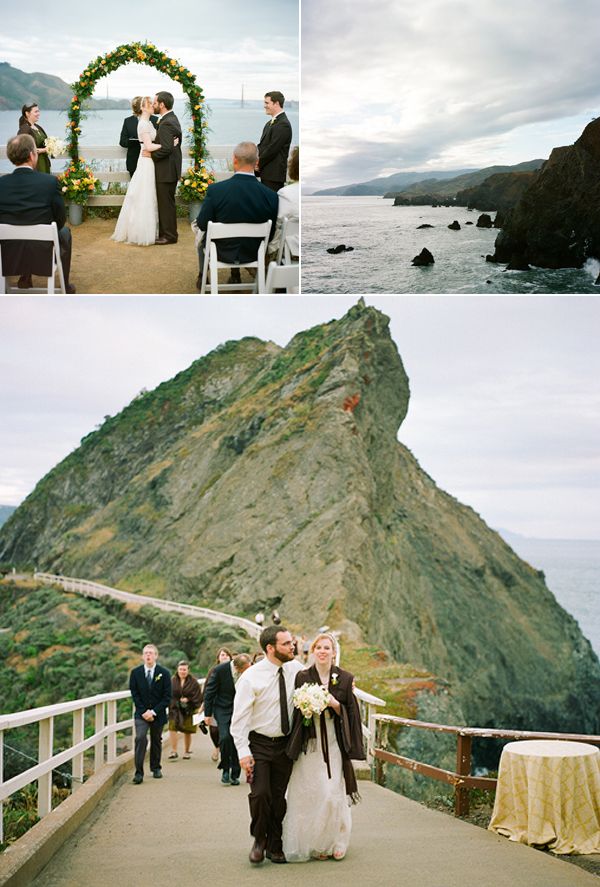 Our wedding coordinator, Lauren from Downey Street Events, was only for the day, but she arranged all of our rentals, and made the day run very smoothly. I love the idea of some DIY projects, but I graduated the week before the wedding! Instead, I was able to suggest some things to Lauren, and she made them happen, like snacks and favors. She was incredible!
I was truly overwhelmed by the love of my friends and family during this time. The effort that they made to be there and support me, and to let me know they were thinking of me even if they could not attend, was truly amazing. It was a beautiful way to start our lives together and I think it is so important not to let expectations take away from your dream day.
Best wishes Christina and Jacob! Thank you so much for sharing your wedding with us. There were tons more amazing photos from the wedding weekend, so it's definitely worth checking out the gallery – plus you can see some bigger versions of those awesome vistas. Also, make sure to stop by later today to see the beautiful 8mm film that Ashley Johnson took of the wedding.