Florence, Italy Wedding :: Elena & Gregory, Part 1
I don't really think there's much that I need to say here, except that I know you'll enjoy Gregory and Elena's beautiful wedding – and Leigh Miller's gorgeous photos! I've broken this feature down into two parts: the first from the couple's Thursday civil ceremony, and the second from their reception the following day. Elena shared so many great details with me, so I thought I'd let her tell you about the wedding weekend in her own words…
How do you organize a wedding between a Frenchman and a half-Italian half-American woman who live in Florence, Italy? You go as Italian as possible. A lot of people had been looking forward to taking a trip to Europe for this event, and we wanted them to experience, taste, see and enjoy a lot of what Italy is about and of what Italy means for us. We wanted to include things that matter to us and that have played an important role in our lives since they've come together. Florence is where I was born, Florence is where we work and live, and we both love Florence very much.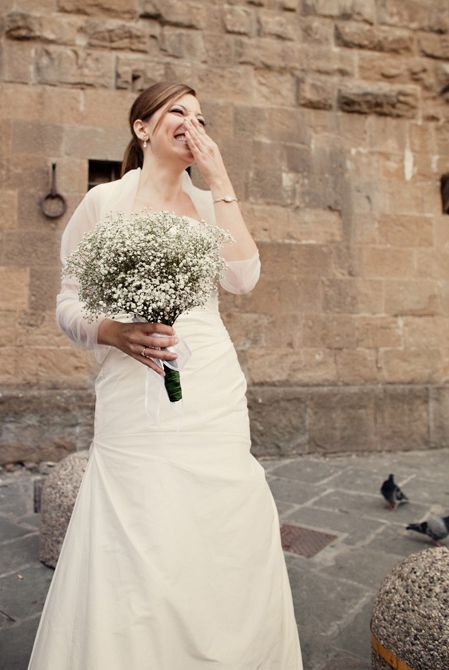 Elena carried a lovely bouquet of baby's breath.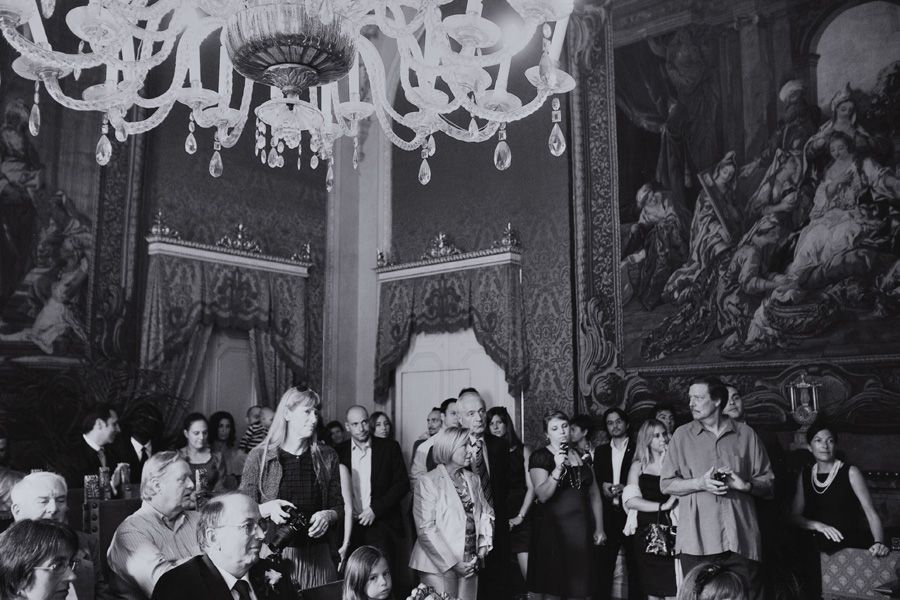 Neither of us is religious and, even though we live in the most religious country in the world, a church was not an option for us. Unfortunately, since Italy is also the land of bureaucracy, you can't get married wherever you want, and the only other option was a civil ceremony in City Hall. Luckily for us, City Hall is located in Palazzo Vecchio in Piazza della Signoria, one of the biggest tourist attractions in Florence, not only for the beauty and majesty of this 13th-century building but also for what it meant in the history of Florence during the reign of the Medici. What an honor to be able to get married in the Sala Rossa (red room) of this amazing place.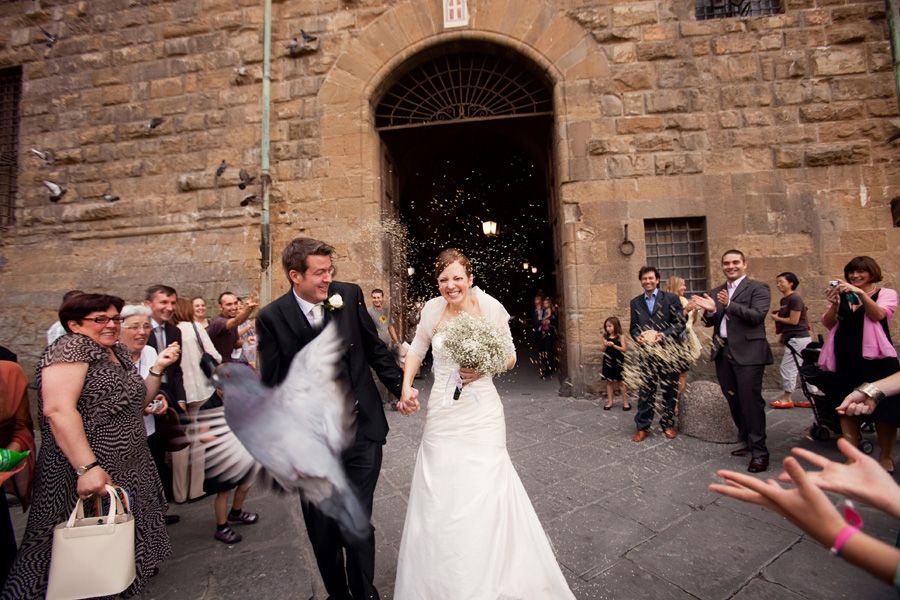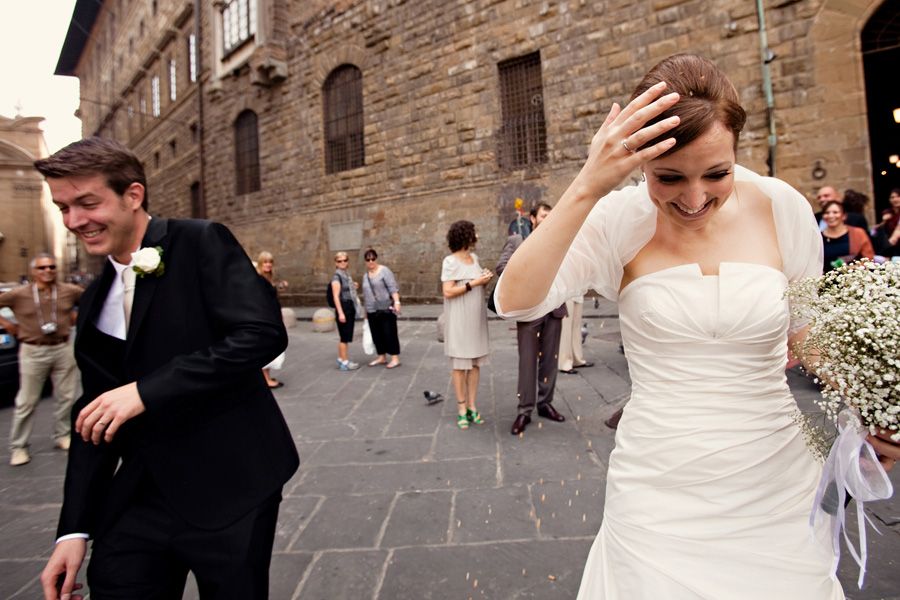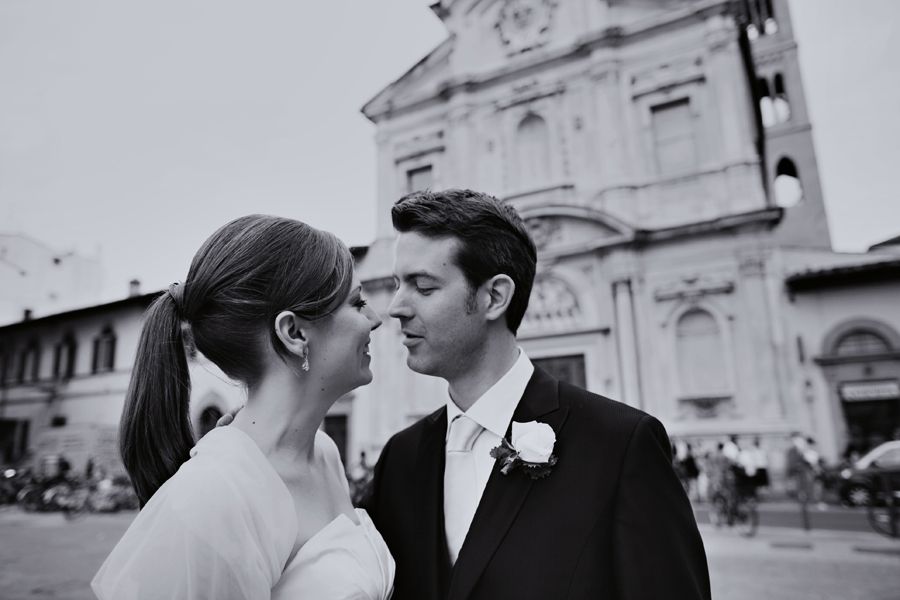 In the end, Day One included a fantastic ceremony in this magical room and a stroll through the streets of Florence to the place where we were having lunch. We walked down streets that were meaningful to us – we even walked right in front of our first apartment. It was such a wonderful feeling to do that at such a special moment and with all the people that meant so much to us. And with Leigh taking pictures!
Stop by in a bit to see more beautiful photos from Elena and Gregory's wedding. Next up, their reception at a 12th-century Tuscan castle!