Itimate English Wedding from Polly Alexandre :: Fiona & Niels
I've been following the work of photographer Polly Alexandre for awhile now, and today I get to share her beautiful work with you, with Fiona and Niels lovely wedding. As soon as they were engaged, Fiona says that she and Niels knew they wanted a small wedding in their adopted hometown of London, and that's just what they had…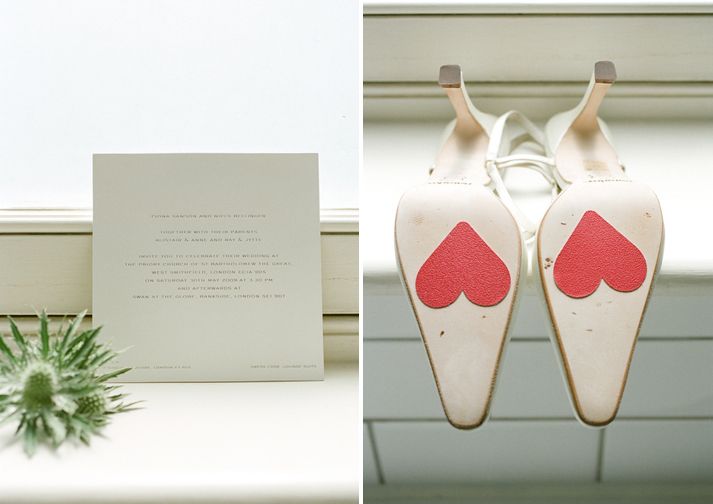 Fiona's 1930's-inspired gown was beaded by hand with Swarovski crystals taken from her mother's wedding dress and Miyuki satin beads. She completed her look with a pair of silver and drop crystal earrings given by her parents when she moved from Scotland to London years ago.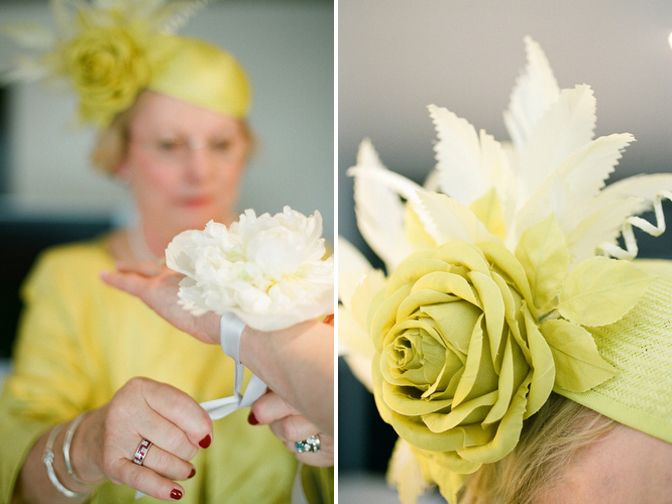 How amazing is this hat! Made by milliner William Chambers, who also made Fiona's gorgeous headpiece.

Guests were treated to a short tour of London before going on to the reception in a red Routemaster bus. Says the bride, "The night Niels and I first met, he insisted on waiting with me for my bus (No. 139) in Bond Street, London. I will never forget the sense of certitude when I got on that bus that I had met someone quite special. So, as a surprise for Niels, I arranged for the red bus to be mocked up as the No. 139 bus."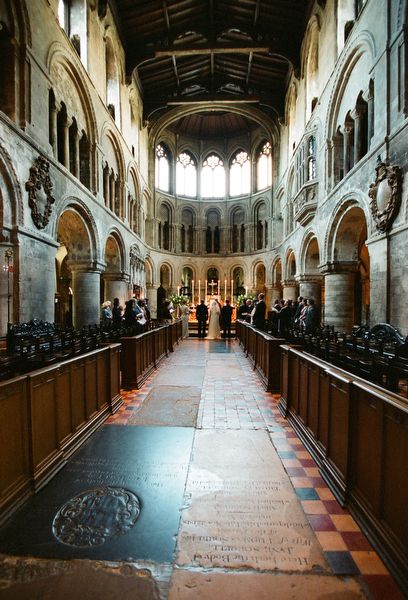 Fiona describes their ceremony site: "We came across the historical church of St. Bartholomew the Great (built in 1123 AD) long before we got engaged and were struck by its heritage and beauty. Unbeknown to us, the church has played many a starring role in films, including Four Weddings and a Funeral."

"Our reception venue was located on the banks of the River Thames with stunning views of St. Paul's Cathedral. This restaurant and brasserie is attached to Shakespeare's Globe and we instantly fell in love with it, not only for the location but also for their ethos of serving seasonal produce in a relaxed atmosphere." Fiona and Niels love to throw dinner parties at home, so this was the perfect wedding reception for them: 38 guests joined them for dinner around one large table, allowing everyone to feel included, and allowing the couple to interact with each of their guests.

The wedding cake was a small square fruitcake. Also, Fiona says, "My mum is famous for her shortbread, so we asked her to make small individual heart shaped pieces for the reception. I forgot to thank her on the day so can I take this opportunity to say thank you so much, Mum!"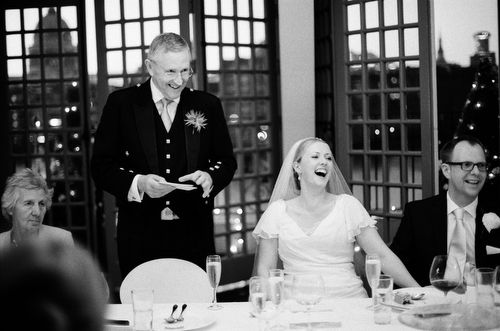 "Our first dance was to Glen Campbell's Grow Old With Me, as we think the lyrics say it all."
Photographer Polly Alexandre had entered Fiona and Niels into a contest to win wedding videography, and they won! Renaissance Studios shot this 8mm film of Fiona and Niels' wedding:
London- Fiona & Niels from Renaissance Studios on Vimeo.
Best wishes Fiona and Niels! Thank you for sharing a bit of your beautiful wedding with us, and thank you to Polly Alexandre for sharing these gorgeous photos – you can see even more from this wedding over on Polly's blog. Oh, and I just have to share this funny story from Fiona with you: "Niels and I decided to spend our wedding night at home as we live only five minutes from the reception venue and we weren't leaving for our honeymoon until Monday morning. On arrival at the threshold Niels discovered he didn't have any keys on him as they 'spoiled the look of his suit.' He had his iPhone with him but no keys!"