Elegant Newport Beach Wedding :: Gabrielle & Kevin
Today, Gabrielle and Kevin's dreamy wedding by the sea from the ever-talented Elizabeth Messina and wedding planner Lisa Gorjestani.
Hair and makeup by Torsten Witte for Margaret Maldonado Agency.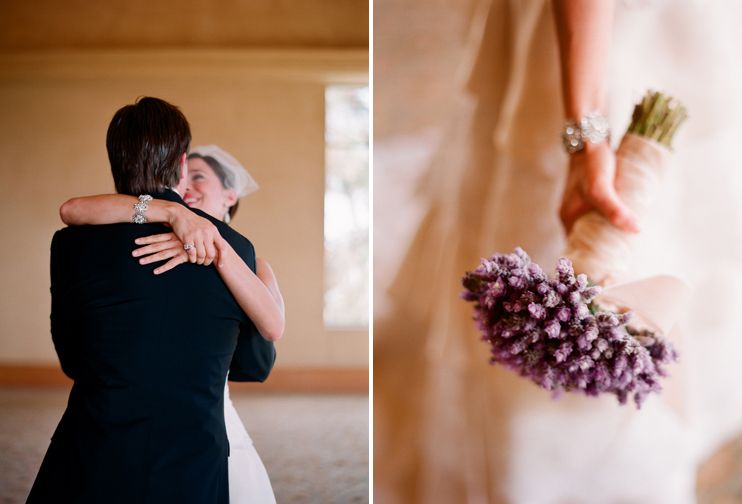 Pots of fresh lavender lined the aisle, which was blanketed with pale pink rose petals. Gabrielle's favorite part of the day? "Walking back down the aisle as husband and wife, as the string quartet played Somewhere Over the Rainbow. The violinist played his violin like a ukelele, so it sounded like Israel Kamakawiwo'ole's version."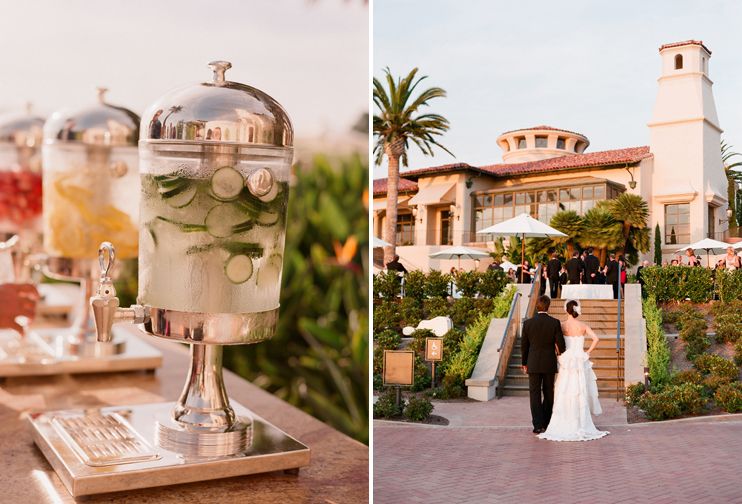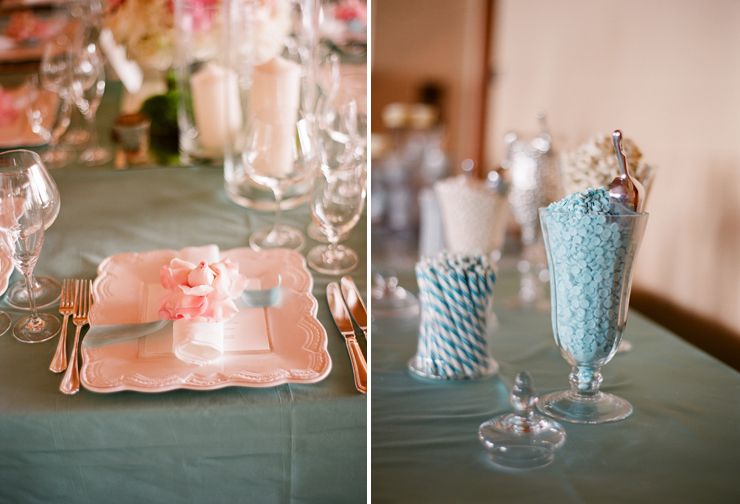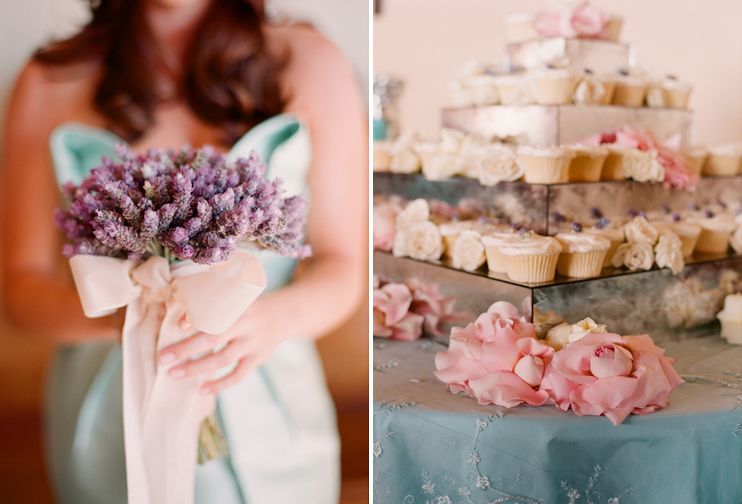 For dessert, guests enjoyed tiers of vanilla cupcakes with candied lavender.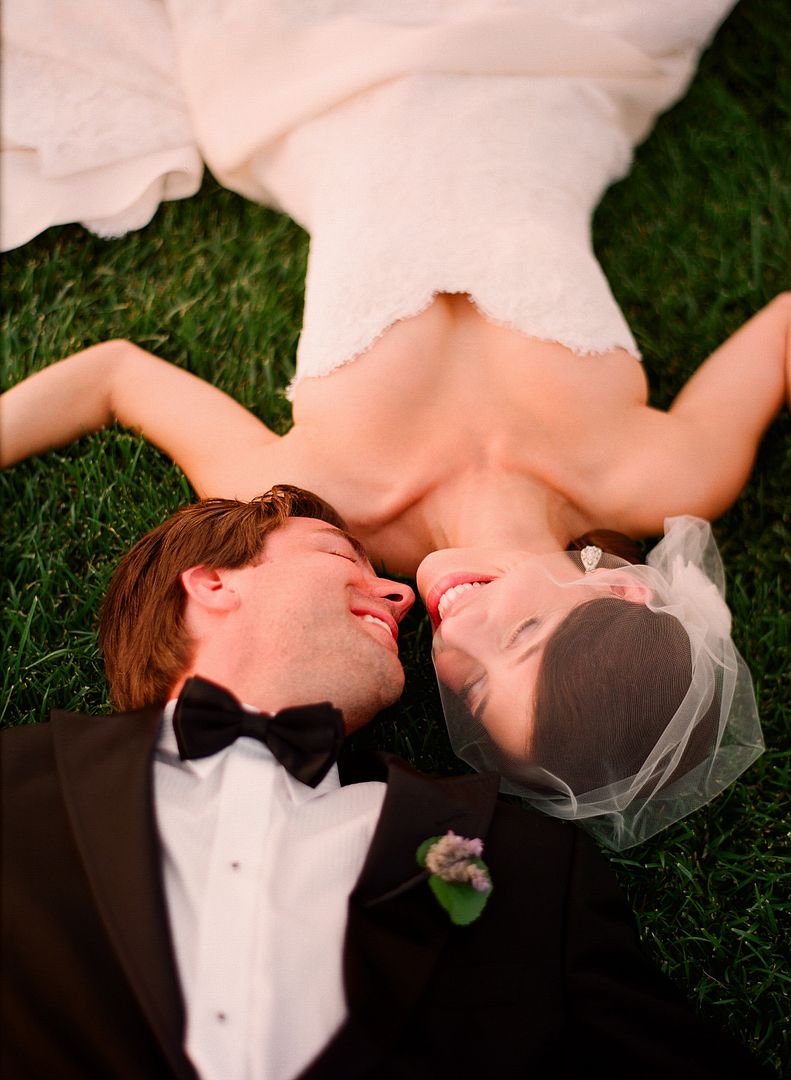 Gabrielle designs clothing for a stylish maternity line, so it only made sense that she would customize her own wedding dress. She wore a vintage number that she re-designed, updating the neckline and altering the skirt so that she could remove the bottom tiers and have a short dress for dancing.
Gabrielle and Kevin's beautiful wedding is the featured as the cover story in the current issue of Australia's Wedding Style Guide – if you're stateside, check out their digital magazine for more pics and details.