Autumn Wedding in the Berkshires :: Jan & Rob
Jan and Rob knew they wanted an autumn wedding in the country, as well as one that was family-centered and simple, so it was an easy decision to hold the wedding at home – a beautiful 300-year-old barn. I have to tell you – sometimes I have no trouble editing 100 wedding photos down to the 20 or so that end up in a feature, but other times it is impossibly tough. That's the way it was with Elisabeth Millay's photos of Jan and Rob's wedding – not only are the details totally fun, but she did such an amazing job of capturing their love in pictures…


I just had to share what Jan said about her shoes – too funny: "I wanted red shoes and I found some vintage red satin ones for $40. But, then I was in Lord and Taylor one day and had gift certificates to spend. I found these red shoes that kicked the other shoes ass!" Her pearl bracelet is actually her mother's strand of pearls that she wrapped around her wrist.



Jan's daughters, Lindsay and Emily, were her bridesmaids.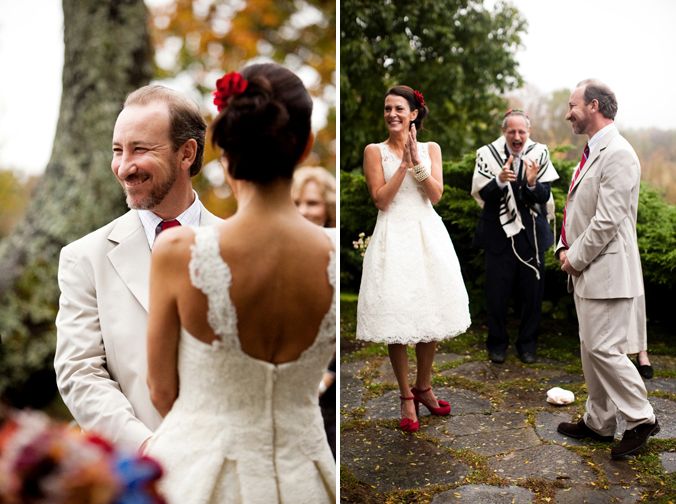 The ceremony was officiated by both a rabbi and a minister. (Look at the expression on the rabbi's face! I love it!) The only direction Jan and Rob gave them was, "Everyone is going to be standing, so just do it short and sweet but touching."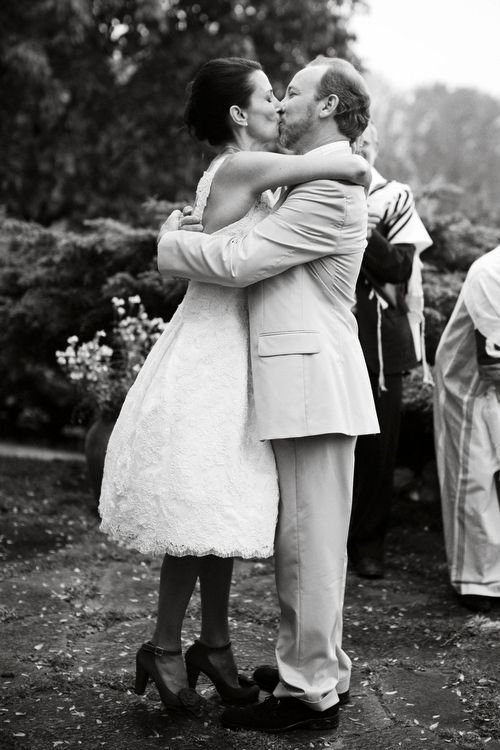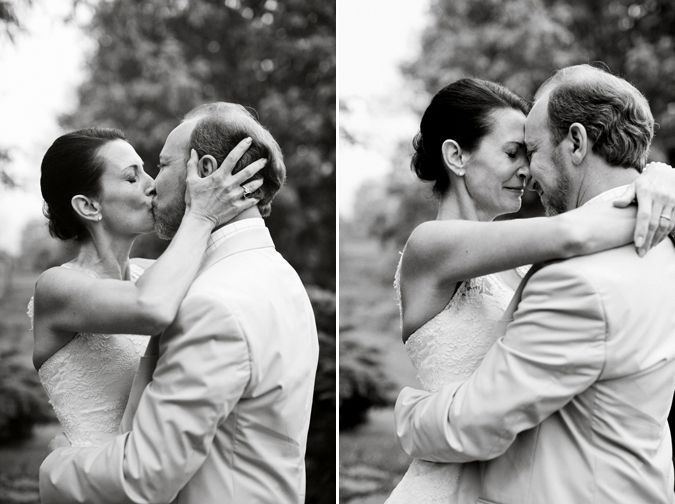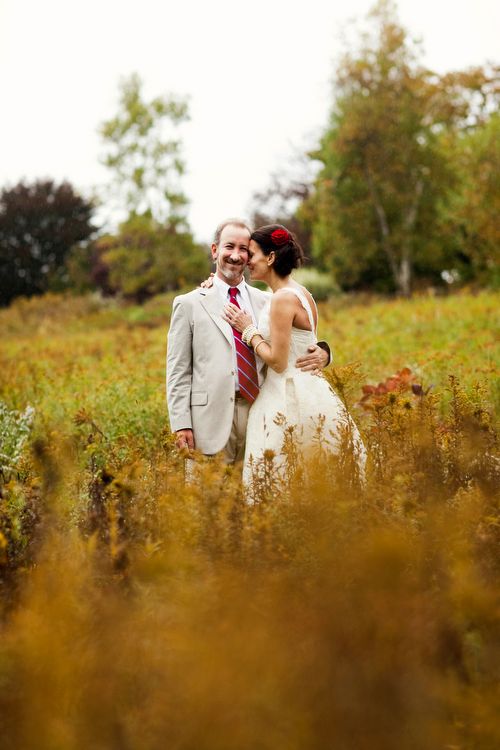 Baskets of autumn produce gave the wedding a bit of a "country store" theme.

Rob shares some advice for saving money and throwing a great party: "One big tip – rather than get the big 14-piece wedding band, go find an awesome band in a bar that wants to do a gig!"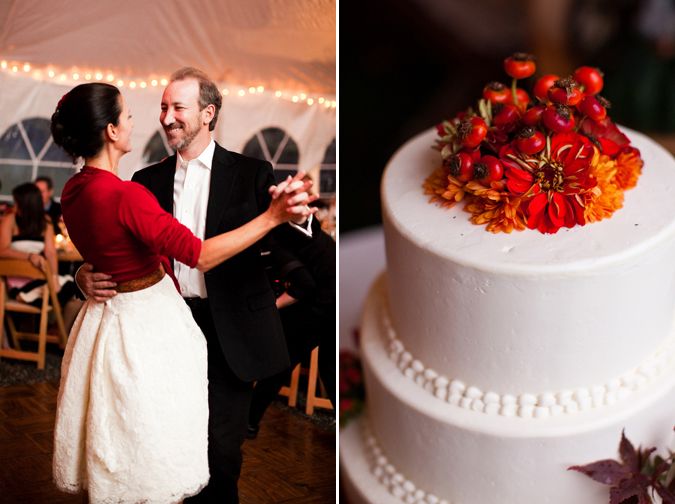 At the reception, Jan added a leather belt (with "Robert" stamped on it) to her dress, a red wrap cardigan, and exchanged her red shoes for boots.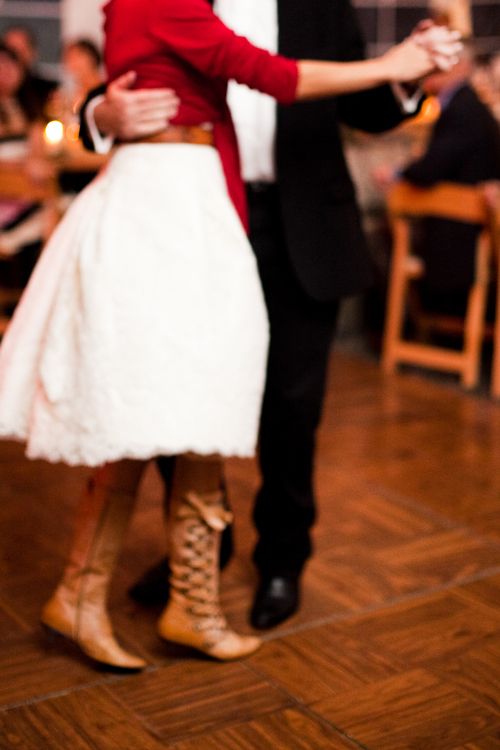 Jan's advice to other brides: "Pick the right groom!"
Congratulations Jan and Rob! Thank you so much for letting us get a peek into your wedding day, and thank you to Elisabeth Millay for sharing these beautiful photos with us. See even more wonderful photos and details over on Elisabeth's blog!