Charming DIY Wedding in Los Angeles :: Jenny & Kyle
I have a few favorite photographers whose work I feature again and again, but I also absolutely love sharing new talented photographers with you (well, they're new to me, anyway). Wentzu Chang is one of those photographers, and she got in touch with me about featuring the wedding of her friends, Jenny and Kyle – and how could I say no! The couple wanted an outdoor setting where all of their guests would feel comfortable, so they chose the Temescal Canyon Gateway Park in the Santa Monica mountains for their charming DIY wedding.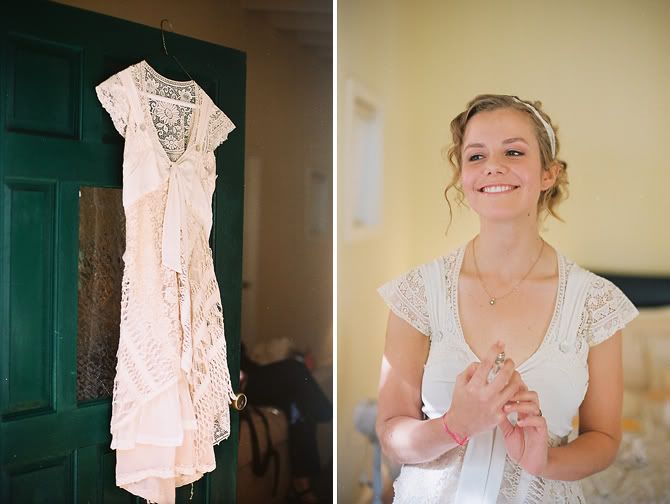 Jenny wore the same ballet slippers that her mother wore on her wedding day.

The couple grew amaranth and zinnias from seed for boutonnieres and bouquets. Centerpieces were herbs from the Hollywood farmer's market, planted in containers that Kyle made out of wood recycled from and old fence at Jenny's parents' home.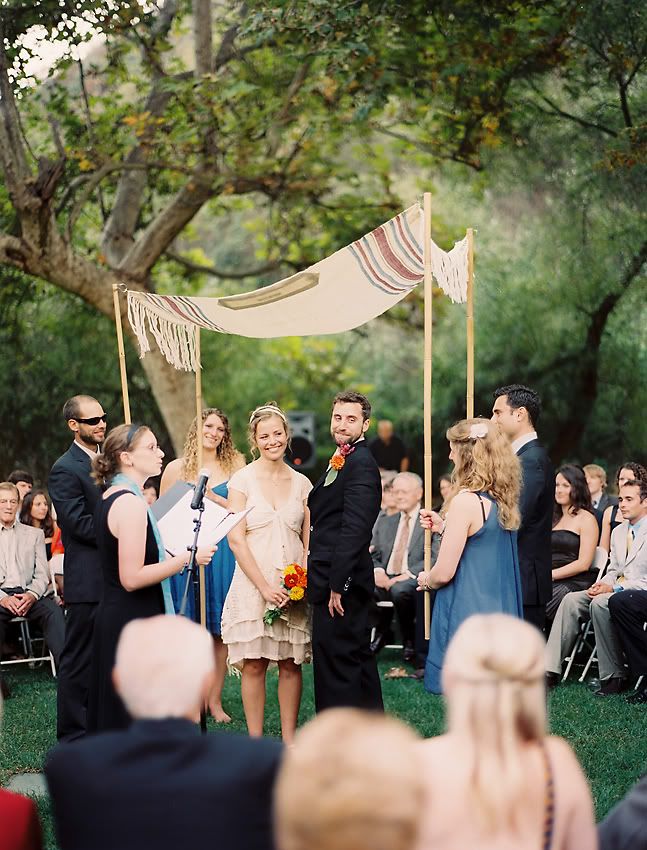 Jenny and Kyle wrote their vows and ceremony, and a friend officiated.

Large Marge Sustainables created a delicious vegetarian menu. The couple provided their own alcohol.

Instead of purchasing a wedding cake, the couple challenged their guests to a bake-off. Several guests filled the dessert table with cakes, cookies, and cupcakes.
Congratulations Jenny and Kyle! And thank you to Wentzu Chang for sending over your beautiful photos – I hope you'll be back on Snippet & Ink soon!