Charming Wedding Luncheon in Sonoma from Silvana di Franco : Juli & Scott
A charming wedding luncheon in a cafe garden felt just perfect for this beautiful summer day…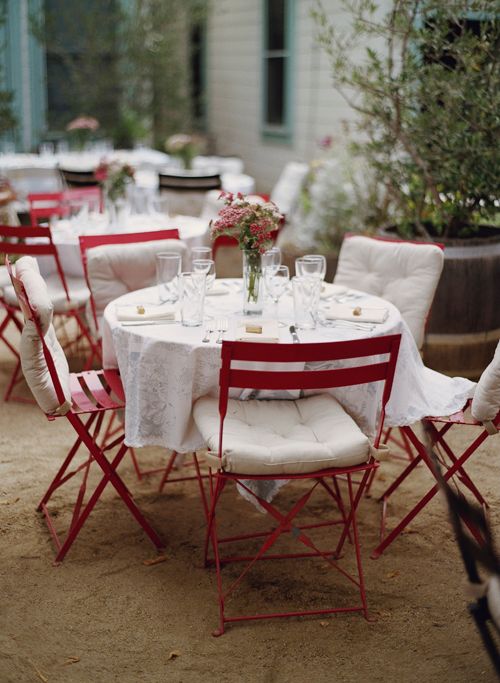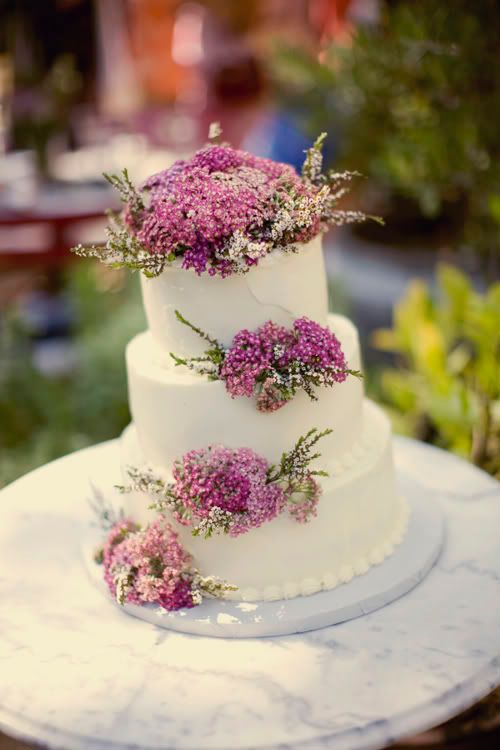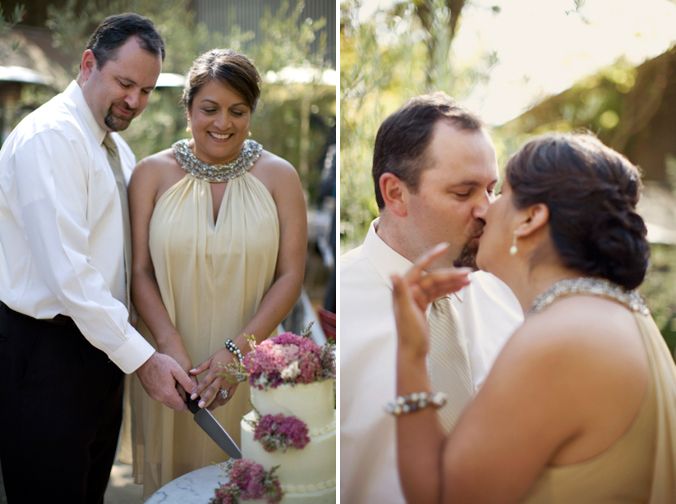 The bride, Juli, was kind enough to stop by and share some details about her wedding:
When Scott and I planned our wedding reception we wanted something simple and tasteful, and we wanted our guests to feel welcome, happy and comfortable. If we had a Sonoma home we would have invited everyone over for an afternoon in the garden, but since we don't have one, the patio at the Harvest Moon Café on Sonoma Square was the perfect canvas for our celebration. Cotton table cloths in a muted blue and white tied the eclectic garden furniture together. Flowers (in vases I've collected over the years) were arranged to look as though they were picked that morning from the garden.
Having a fondness for wax seals, I undertook a treasure hunt that led me to Portobello Road in London where I was fortunate to find an Edwardian era double-headed eagle, a symbol used in history to combine empires. Seemed like the perfect thing for our place cards. Saved wine corks were modified to serve as their stands.
With Jen and Nick Demarest of the Harvest Moon Café, we designed a menu of locally grown food, wine and beer. Jen happens to be an excellent pastry chef so she also made our beautiful cake. And, of course, we worked with photographer Silvana Di Franco to capture the afternoon with her beautiful work. The morning of the reception came an unexpected summer rain, and luckily, it dusted off the patio and left a lovely fragrance in time for the festivities. Everyone mingled, caught up, put names with faces, hugged, kisses, laughed, and the food was delicious! It was a glorious afternoon, just as we'd imagined and more.
Thank you Juli! And to Silvana di Franco, also, for sending over these beautiful photos.