Sweet Budget-Friendly DIY Wedding from Kate Osborne :: Kelly & David
Today's pretty backyard barbecue wedding comes to us from photographer Kate Osborne. The bride, Kelly, stopped by to tell us a bit about the day:
Most of the decisions we made for our wedding were based on what was least expensive and what I thought would be the easiest and most fun. We wanted people to be able to have a good time. As far as location goes, I love, love, love, my mom and step-dad's backyard in West Bountiful, Utah and I wanted people to come out and see how pretty it was. I had a suspicion that my step-dad (who loves parties) wanted to utilize their nice space by one day having a wedding there and also I thought it would be cheaper and easier than renting a venue. Our reception was on Thursday, July 9th and I'm not positive, but I think we had 200-250 guests show up.
Pretty much everything about our wedding was do-it-yourself. I designed and printed our announcements; my mom and I designed and made my dress; my sister got a crew of us to make the pinwheel decorations, which cost a total of about $48, including ribbons, and which we hung them ourselves; my cousin made the beautiful flower arrangements; we made a couple of play lists and our friend managed the sound system.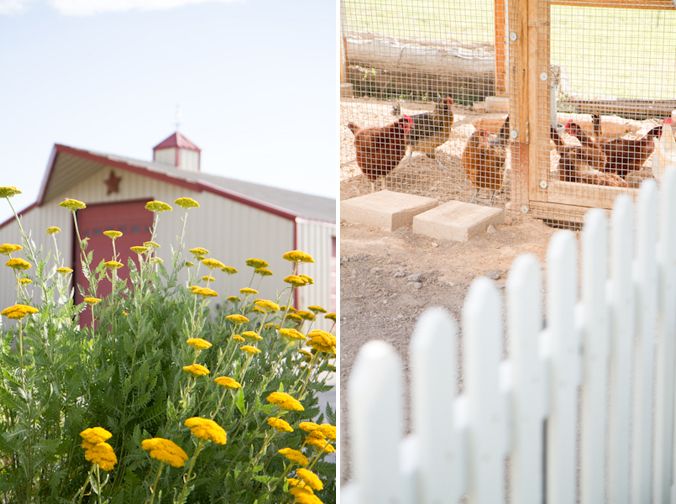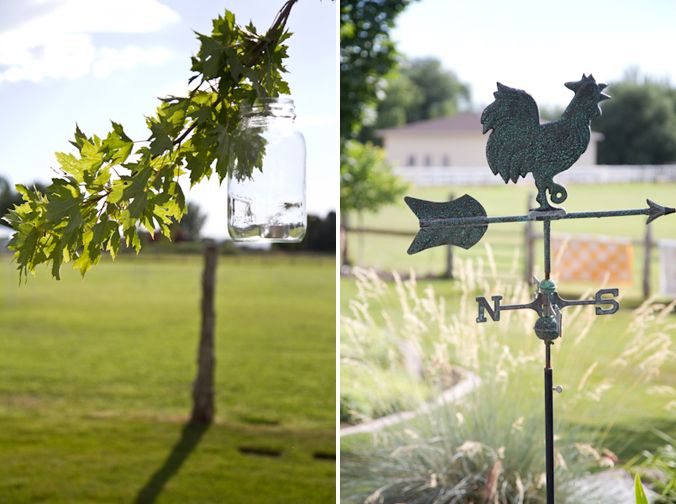 Guests enjoyed lawn games such as badminton, horseshoes, and bocce ball.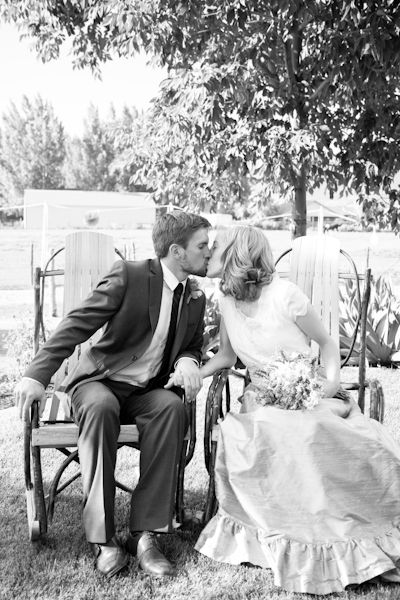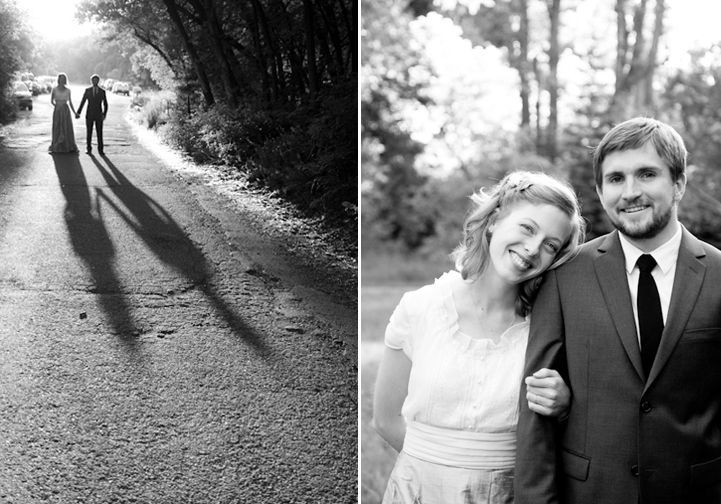 Happy wishes to you, Kelly and David! See more of their lovely wedding celebration over on Kate Osborne's blog.