Classic Al Fresco Wine Country Wedding :: Kimberly & Tom
When Tom and Kimberly attended a wedding at a friend's home in Healdsburg, California, they absolutely fell in love with a giant oak tree on the property. Just one of the reasons they chose to have their own wedding there…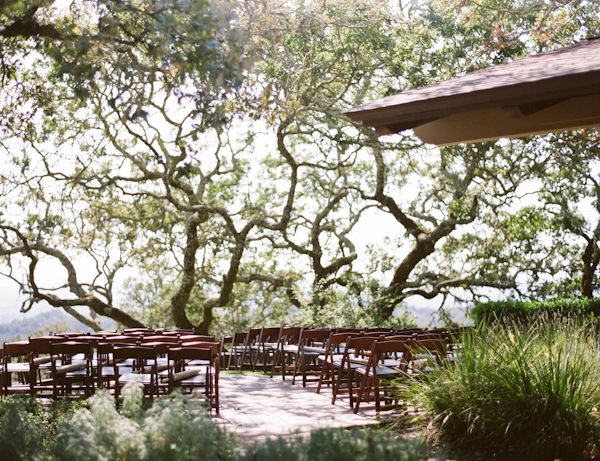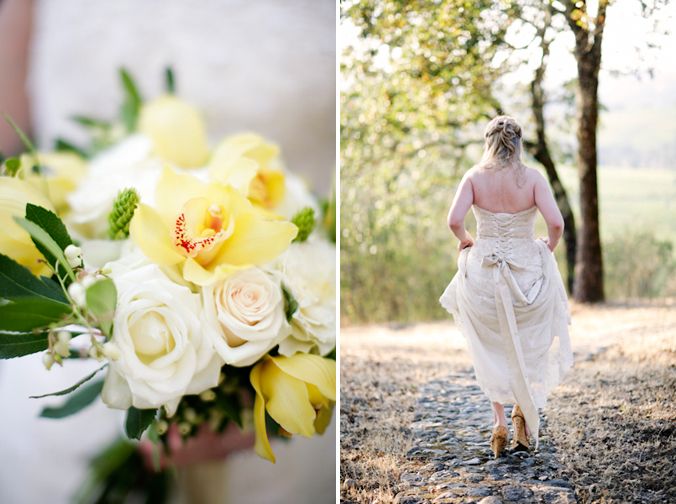 Kimberly wore her mother's Priscilla of Boston dress from 1967, that she had altered and updated by Suzanne Hanley at Atelier des Modistes. Because of the uneven ground, she opted for shoes with wedge heels.

The couple's friend officiated.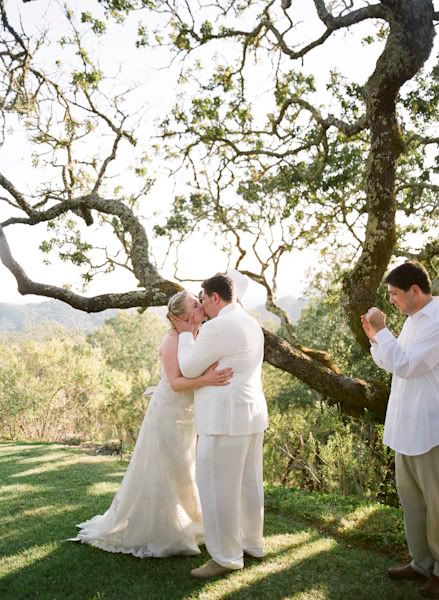 Photographer Gia Canali used some really fun cameras at Tom and Kimberly's wedding: "I first met Tom and Kimberly in 2007 when we were all in Beijing for a wedding. We hit it off talking about cameras – Tom has the most enviable collection of antique and unique cameras one could ever want. So when they got engaged and hired me to be their wedding photographer, I was, of course, totally thrilled, and started planning to incorporate a bunch of my antique cameras into the photography of their wedding day."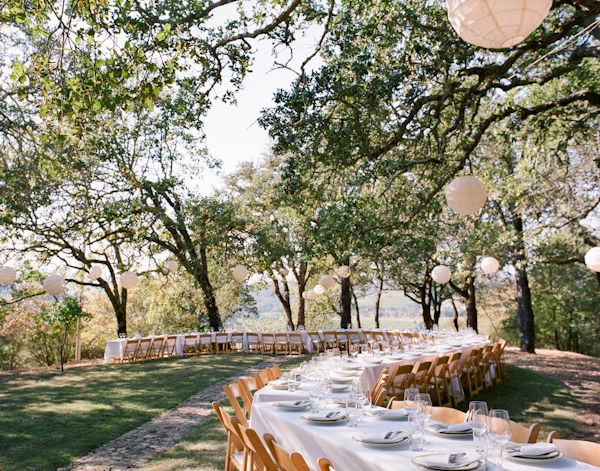 100 guests sat together at one long table, winding among the trees, and enjoyed a meal of seasonal, locally-grown ingredients (including a pig roast!), catered by Outstanding in the Field (that's right – they cater!).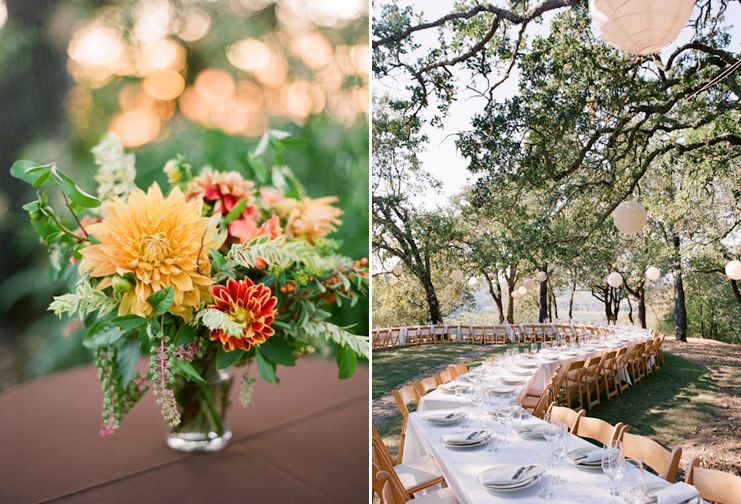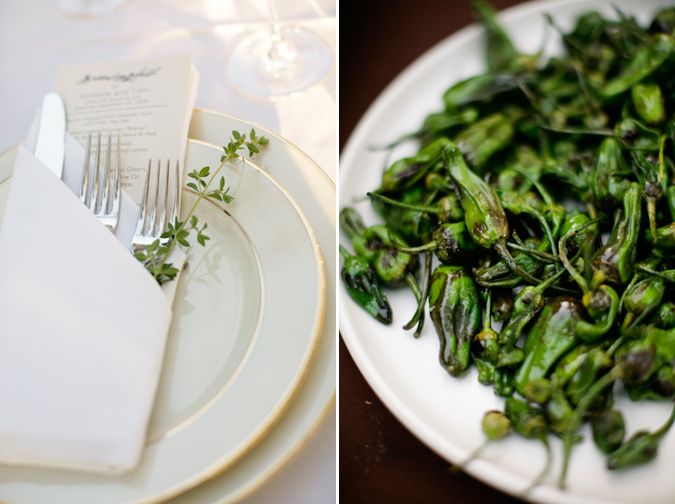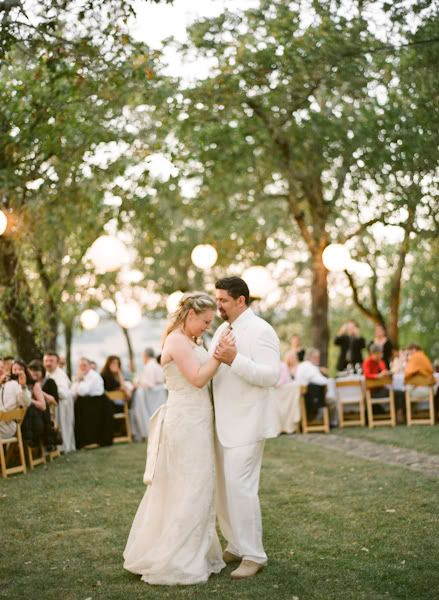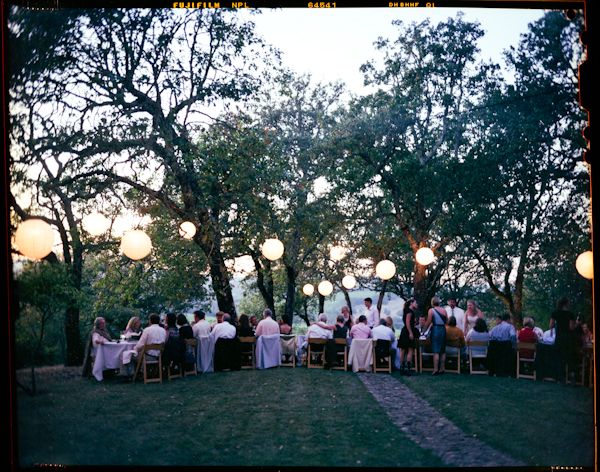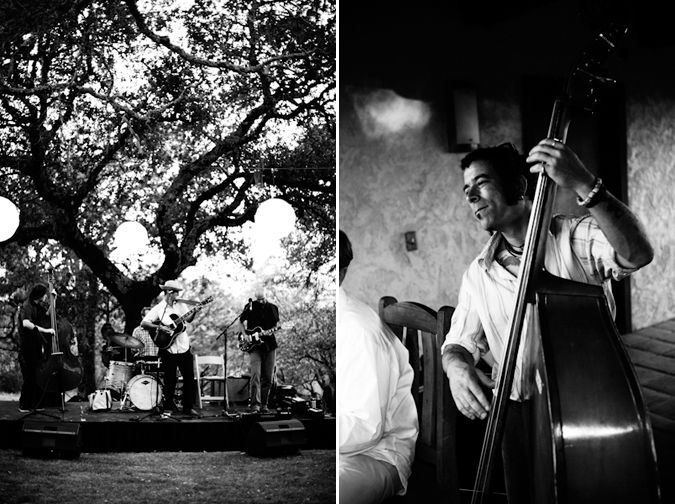 Congratulations Tom and Kimberly! And thank you to the sweet and talented Gia Canali for sending over these gorgeous photos.