Beautiful Indian Wedding from Calder Clark: Megan & Mihir, Part 1
Remember Megan and Mihir's beautiful rehearsal dinner? Well I'm so excited that they're back (along with my friends from A Bryan Photo and Calder Clark Designs) to share the rest of their beautiful wedding weekend with us! The couple originally planned on having a traditional American wedding, but to honor Mihir's family, they decided to have a Hindu ceremony as well. What started as a family-only event quickly became a celebration for all of the wedding guests – and what a treat it must have been to be a guest at this wedding. From the custom tent to the servers' attire, the colors and details are going to blow you away…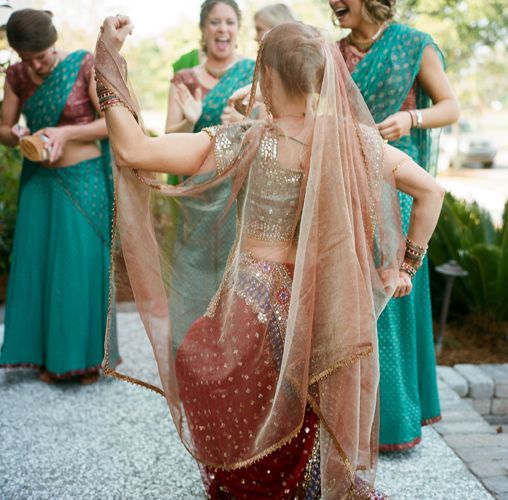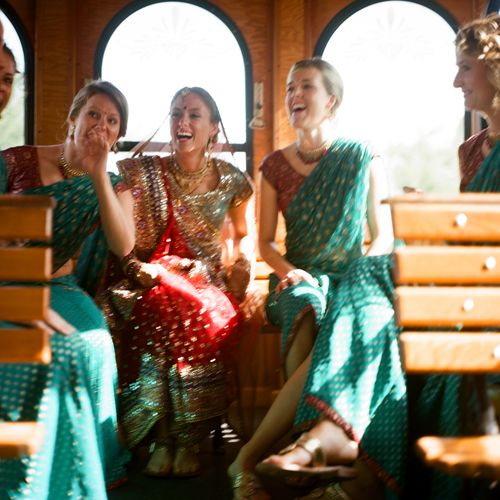 The bridal party wore saris that were custom made in India to coordinate with what the bride wore.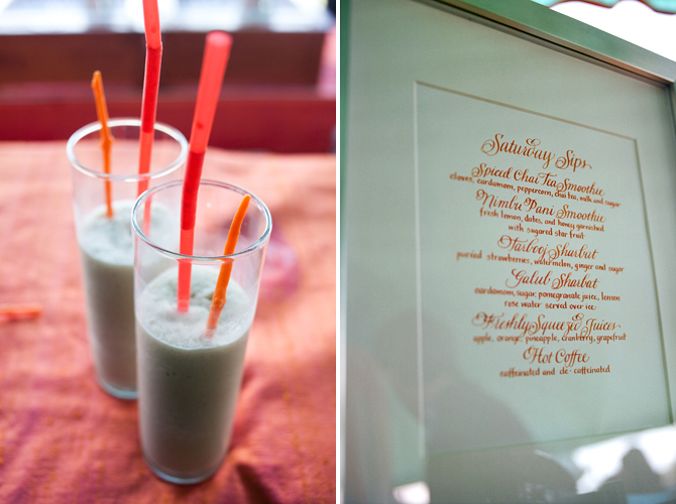 Unlike at American weddings, most Indian weddings allow for guests to get up and move around and eat while watching the ceremony. The brunch menu included an exotic fruit display, a fresh-squeezed juice bar, as well as a variety of passed hors d'oeuvres and smoothies.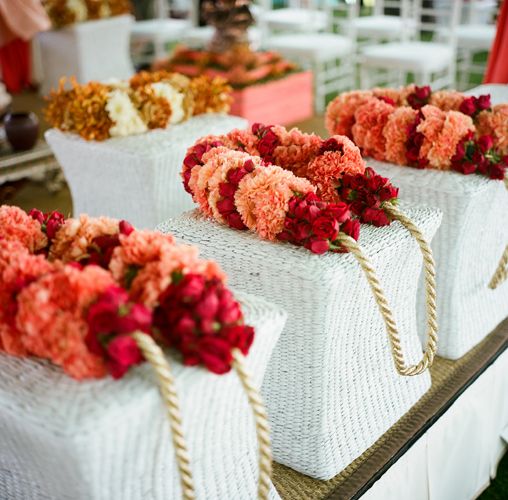 During the baraat (the male processional), Mihir's uncle played the dhol drum.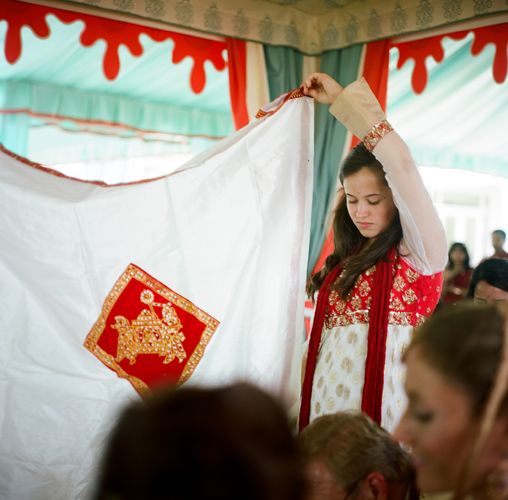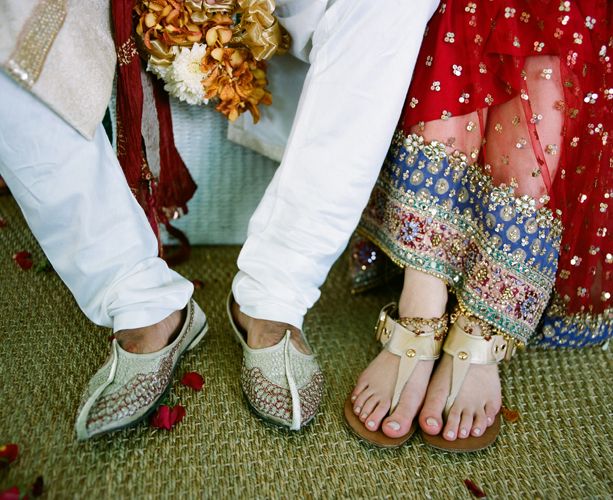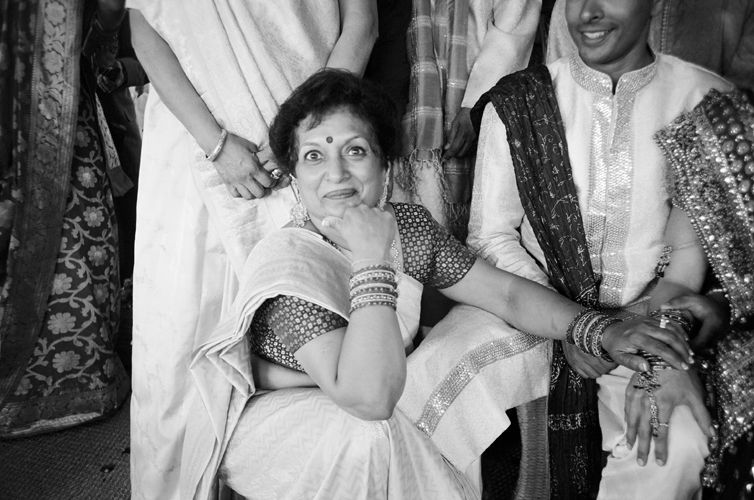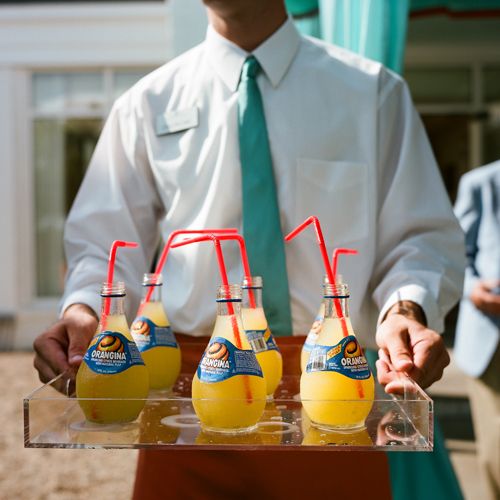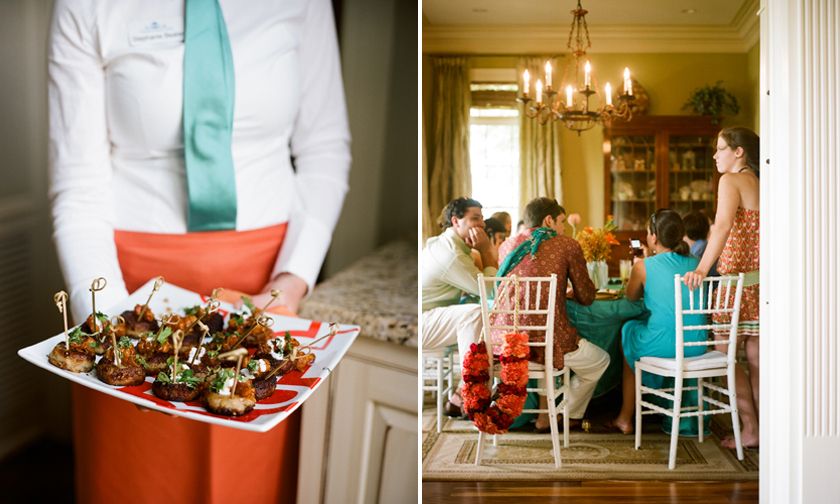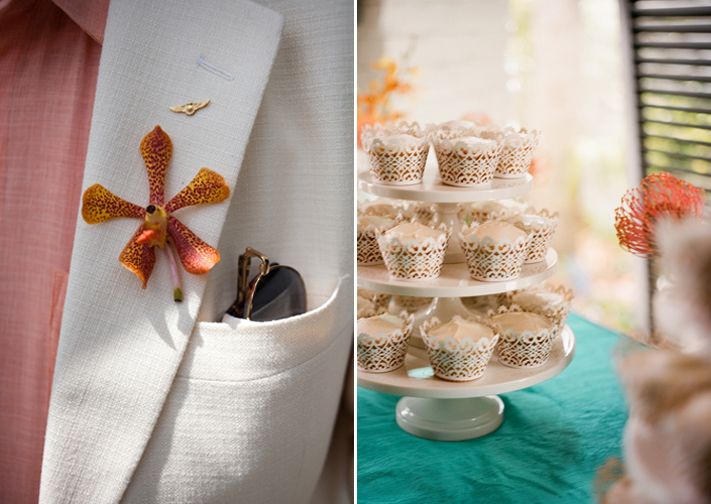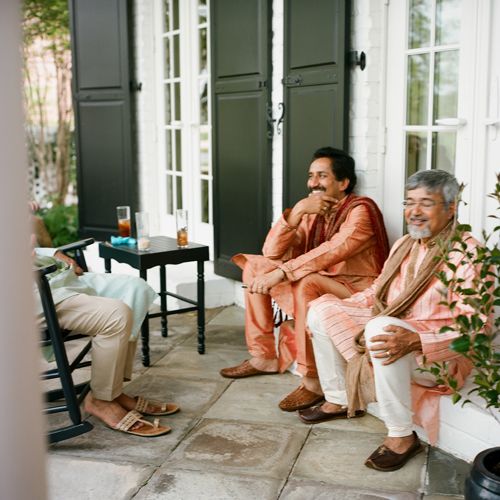 The bride and bridal party weren't the only ones decked out in beautiful jewelry. As guests entered the tent, they were greeted with a bangle-and-boutonniere bar at the entrance of the tent – stacks of glass bracelets for the ladies, and orchids for the men's lapels. How fun is that!
8mm film from Branden at A Bryan Photo:



Want more? Check out the rest of the photos from Megan and Mihir's incredible Indian wedding over at A Bryan Photo, and then make sure you stop by tomorrow morning for their American wedding full of classic Southern charm. I'm telling you, those ladies at Calder Clark Designs know how to throw a party.