Classic Southern Wedding from Calder Clark :: Megan & Mihir, Part 2
Yesterday I posted Megan and Mihir's stunning Indian wedding, and today I get to share their American wedding with you. What an amazing weekend!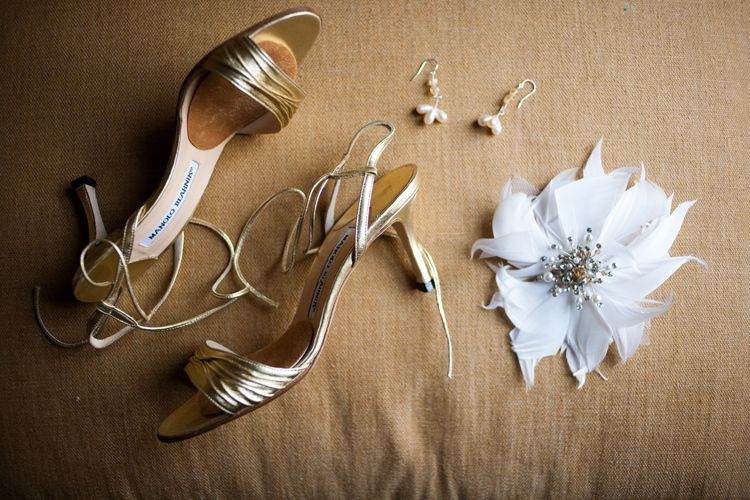 Friends read from The Velveteen Rabbit and Bob Dylan's "Shelter from the Storm" for the ceremony, and copies of those readings were displayed on the guest book table.

In an open-air gravel lot by the Ashley River, Calder Clark Designs set up a fun lounge area where guests could relax as they listened to the band, or play cornhole (also known as bean bag toss). Even the guys from A Bryan Photo joined in the fun later in the evening!

Servers (dressed in color coordinated aprons and ties of course) passed glasses of champagne garnished with Granny Smith apple slices, as well as mojitos, the couple's favorite cocktail.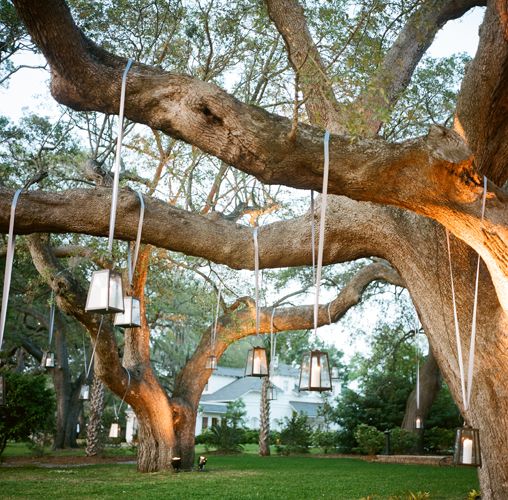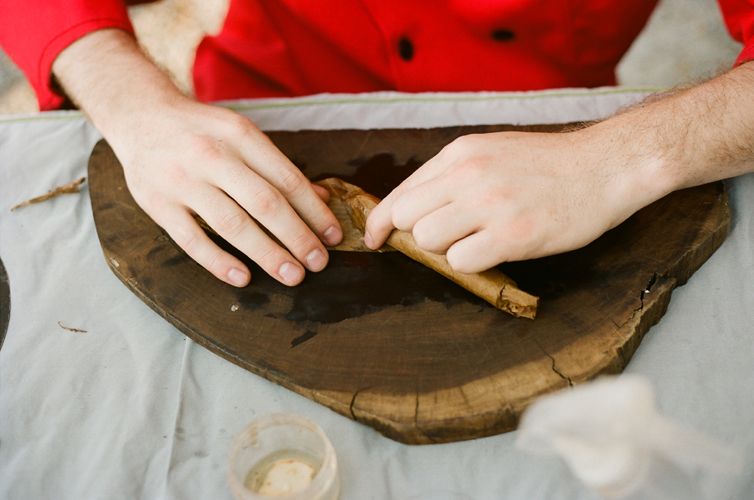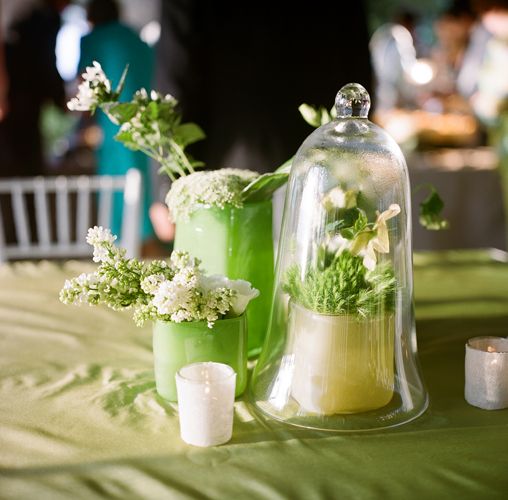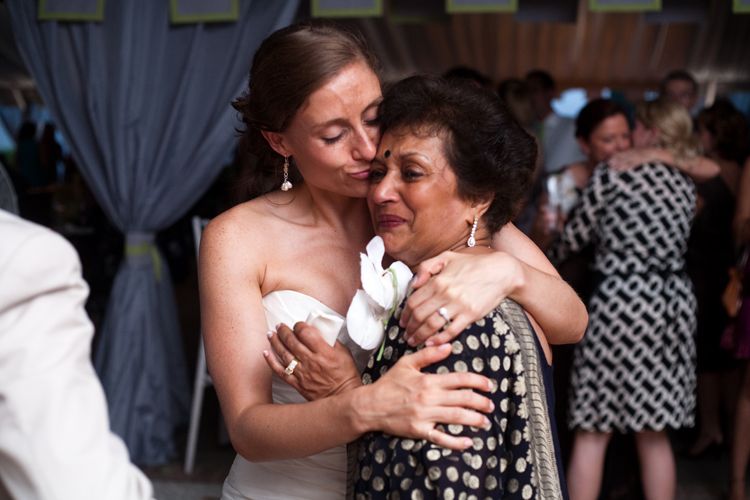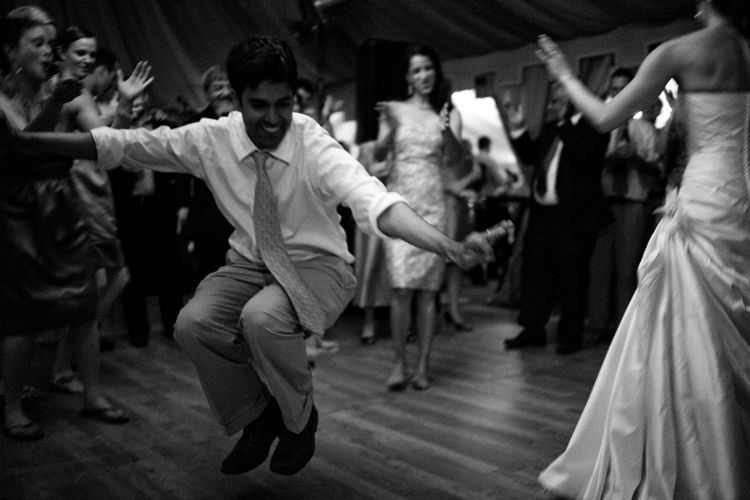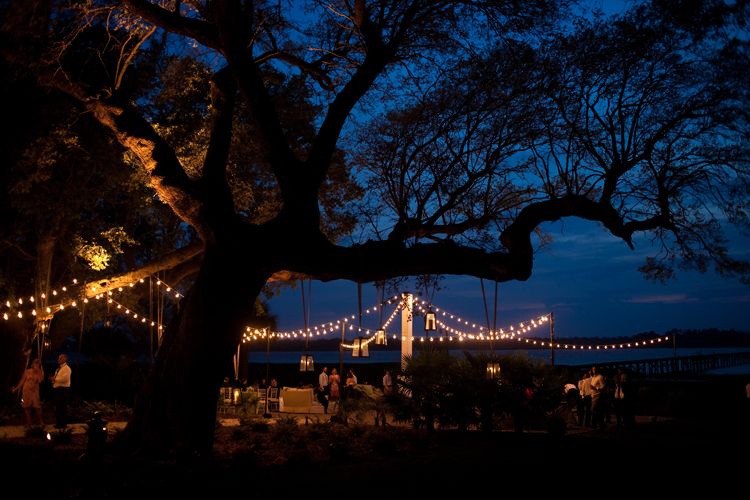 Another fun 8mm wedding film by Branden Lower (I think his films are some of the most fun I've seen!):

Oh my – congratulations Megan and Mihir! And a big thank you to Calder Clark Designs and A Bryan Photo for sharing this amazing weekend with us. You can see even more from the whole weekend over at A Bryan Photo's website.