Sweet Jewish Wedding in New York :: Michelle & Joe
I'm really excited about today's wedding, not just because it's epitomizes my idea of simple beauty, but also because Cappy Hotchkiss was the photographer, and I've been dying to get her work up on Snippet & Ink forever. Here is what the beautiful bride, Michelle, said about her September wedding:
Our wedding was a challenge to balance the groom's conventional style with the bride's more un-traditional flair. We wanted to celebrate Jewish customs, while instilling a sense of us as individuals. We were married by groom's family rabbi, but marched down the aisle to Queen's "You're My Best Friend." We said the seven blessing to commemorate a Jewish marriage while guests munched on popcorn and drank lemonade. The groom wore an awesome retro fedora for our "couple's photos" but donned a yarmulke for the ceremony. The bride covered her tattoos under the chuppah with a tallis (prayer shawl) that our mothers wrapped around both of us. We had a kosher caterer that served a vegetarian meal at the reception. We thought of our wedding as the first opportunity in a marriage to compromise and make everyone happy.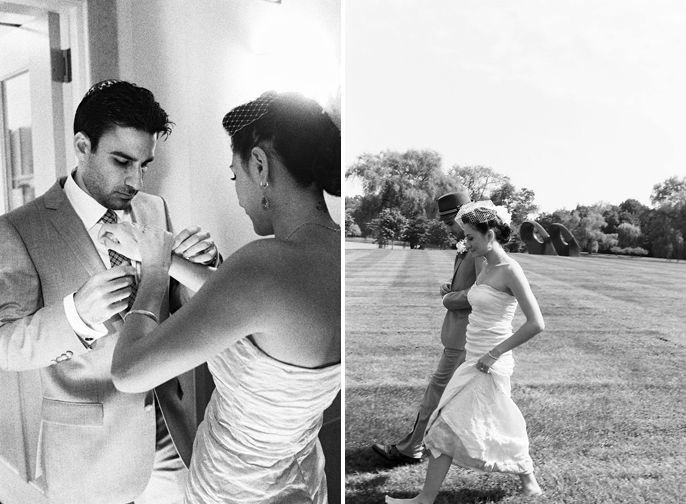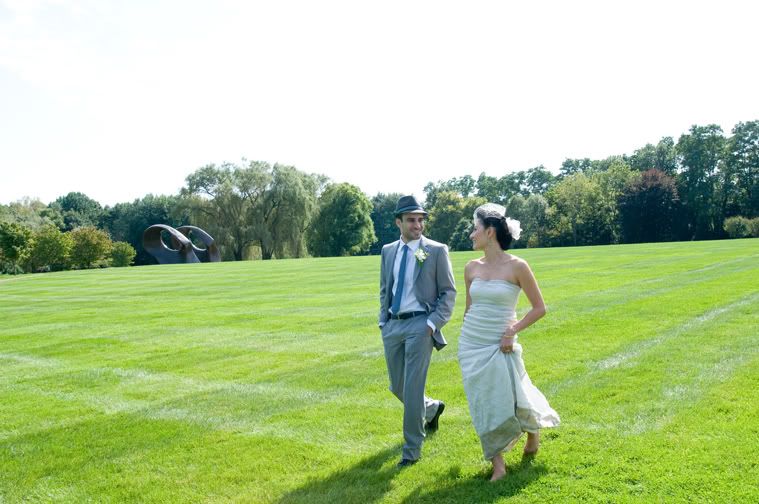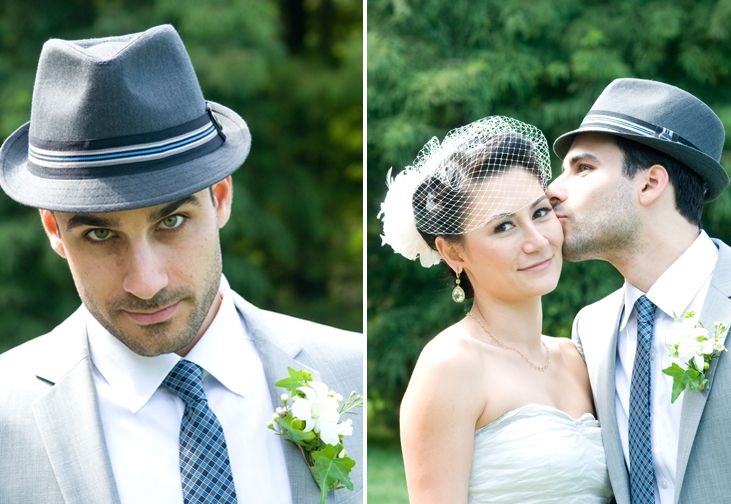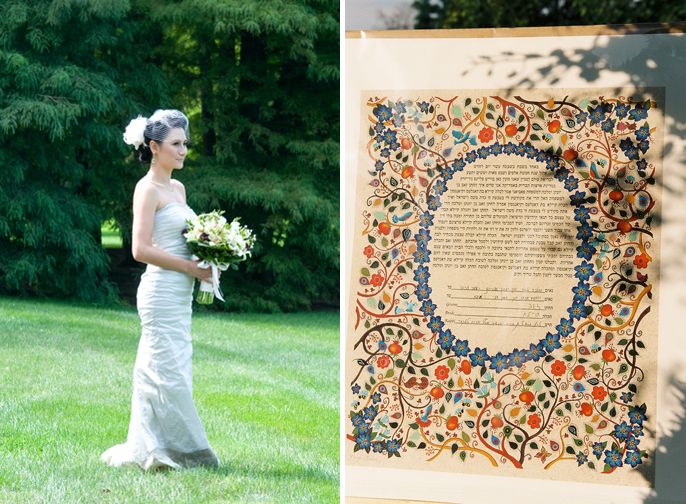 During wedding ceremonies I've attended as a guest, I get hungry and can't stop wondering when things will wrap up so I can eat. With that in mind, our caterer provided fresh popcorn and lemonade for guests to enjoy during the nuptials. I made labels that read: "Popcorn, Good for Noshing and for Tossing. Eat what you want and THROW the rest at Michelle and Joseph as they make their way down the aisle after exchanging vows." The popcorn doubled as snacks and an eco-friendly alternative to rice. The popcorn labels doubled as escort cards. If you're gonna do it yourself, make things easier, not harder. Efficiency is key.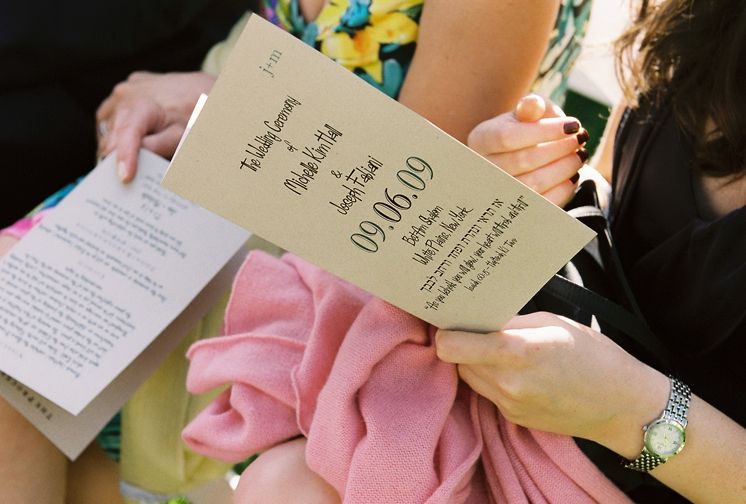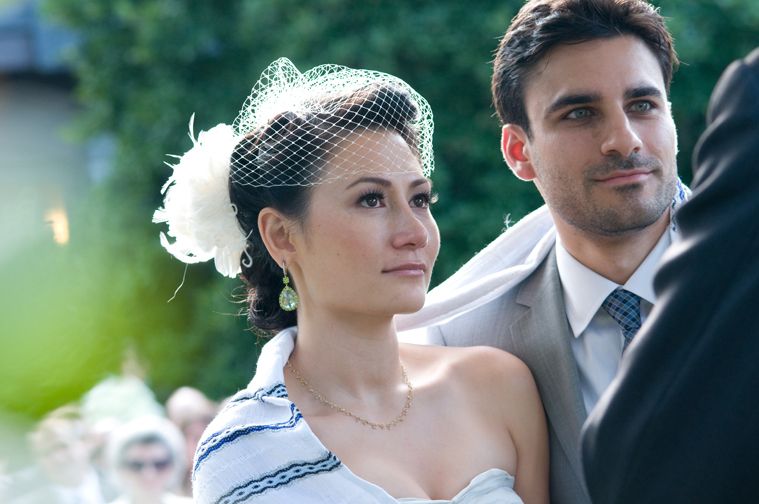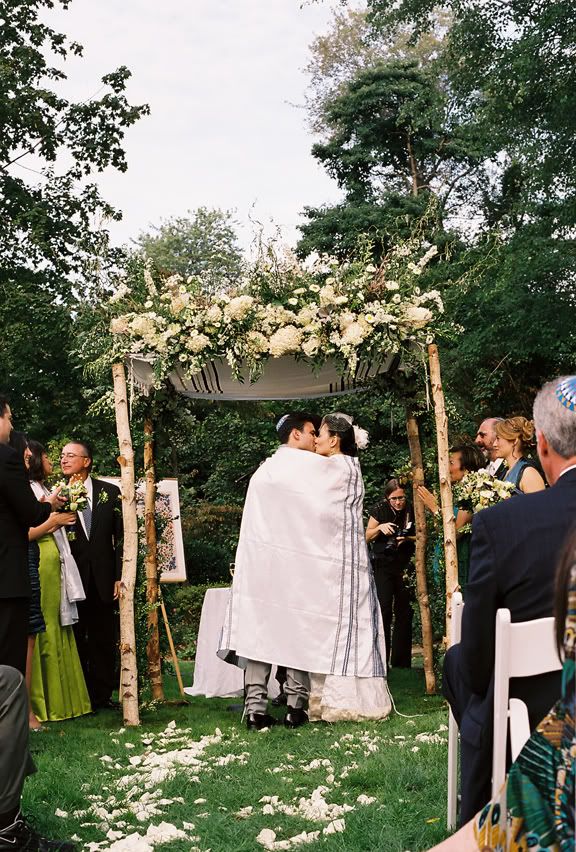 After the ceremony we went to Yichud, which is a custom where the bride and groom seclude themselves and enjoy their first moments as husband-and-wife together. We didn't exchange our own vows during the ceremony, but wrote each other love letters that we read to one another in the bridal suite. It was so intimate and lovely. We plan to read each other these love letters on every anniversary. Jewish or not, it is worthwhile to take time to reflect and absorb everything that happened. If nothing else, a wedding keeps you busy. You won't get much privacy during the reception, so why not set aside ten or fifteen minutes to be alone together?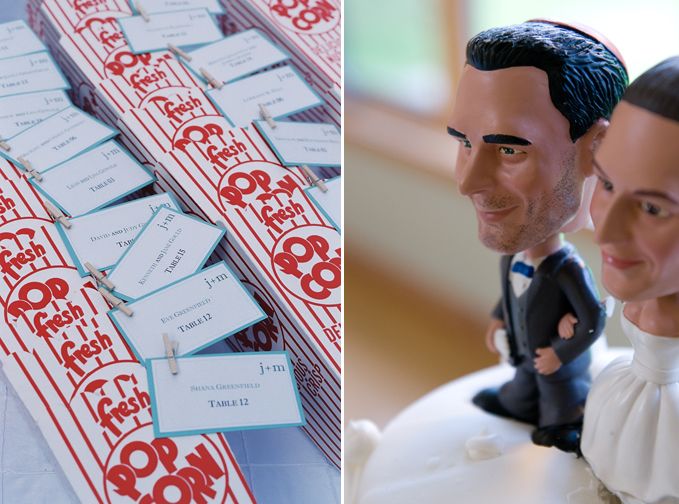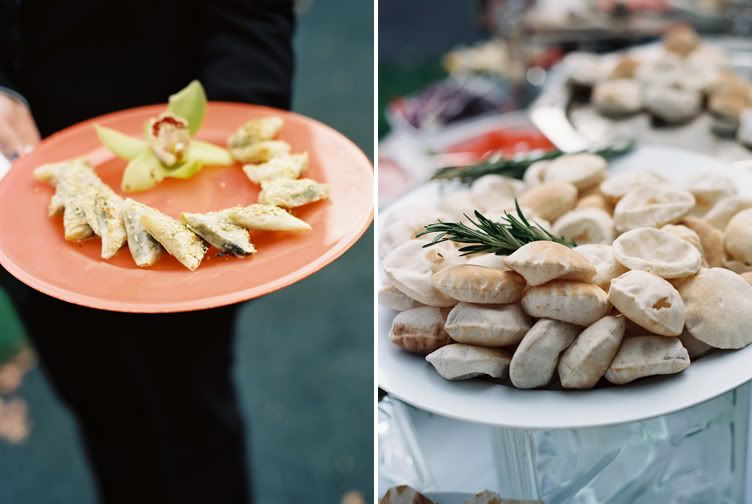 At first I was intimidated by having a larger sized wedding, but Joe wanted to celebrate with all his friends and family. We were able to create the feeling of intimacy. Our wedding party consisted of our parents and siblings. We took our couples photos together at a gorgeous park with only the photographer present. We shared an intimate post-ceremony drink in the bridal suite and read each other love letters. And, it turns out, the more the merrier! We had so much fun with everyone there, even I admit that I wouldn't have wanted anything smaller.
Thank you so much to Michelle and Joe for sharing your wedding day with us – it's such a beautiful day, and the details you shared make it that much more inspiring. Wishing you all the best for a lifetime of happiness! Thank you, too, to Cappy Hotchkiss, who takes some of the prettiest wedding photos out there.