Fuchsia Wedding in San Francisco :: Niki & Ben
With it's luscious pink details, Niki and Ben's wedding seemed like the perfect thing to post this Valentine weekend. Anna Kuperberg was kind enough to send over these beautiful photos, and Niki shared some details about the day. She and Ben both grew up in the Bay Area, and now that they live in New York, they miss the beauty of San Francisco, and knew they wanted to have their wedding there. Niki on choosing their venue:
"We used to take long walks past the Flood Mansion and when I actually went inside it just felt like a special place where you could celebrate this once in a lifetime event. From the corner of that street is perhaps our favorite view in the city – it just felt quintessentially San Francisco."

Says Niki, "My favorite moment was seeing Ben before the wedding – I felt so calm when I was with him. Also, right after the ceremony had ended – it felt amazing. We had so much fun the entire wedding it is hard to choose. We just loved sharing that day with the people that we loved most."

The bridesmaids dresses are actually all the same style, just worn in several different ways.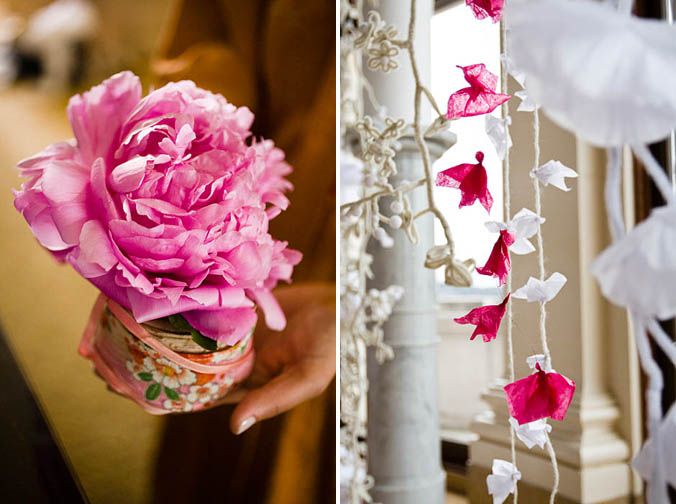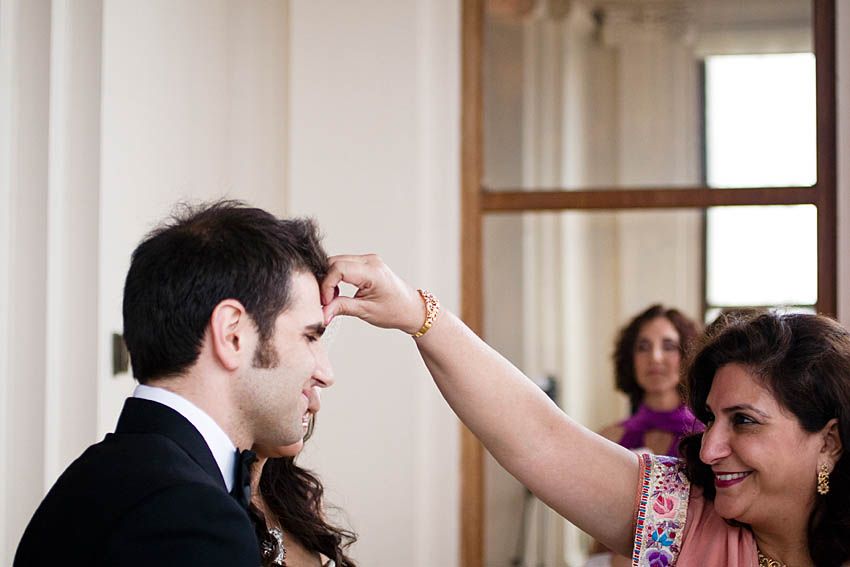 '
"We really wanted everything about the wedding to be special and personal, from the ceremony down to the origami-wrapped guest book pens. We have great personal and family heritage – I am Japanese and Parsi Indian and Ben is Jewish. Though we're not religious, culture is important to us, and we tried to incorporate all of that in a unique and modern way that felt like us."

Niki's aunts from Japan made 1000 paper cranes, used as decorative elements throughout the wedding, and kimono fabric was used to make table runners.

After dinner, Niki changed into a dress by Andrew Gn.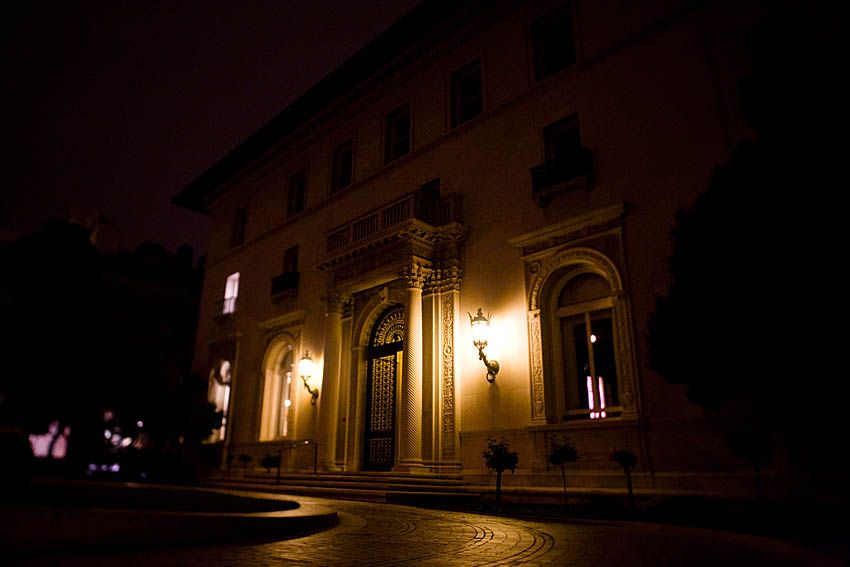 Congratulations Niki and Ben – wishing you all the best! Thank you for sharing your lovely wedding with us, and thank you to the talented Anna Kuperberg for sharing these gorgeous photos. It's always such a pleasure to have Anna here on Snippet & Ink!