Bold and Eclectic Wedding at SmogShoppe :: Nina & Russell
Another beautiful wedding shot by Jonathan Canlas! Nina and Russell chose to have their September wedding at SmogShoppe in Culver City, designing and coordinating the day with help from planner Beth Helmstetter. From Nina:
Much of our inspiration for the event came from the venue itself. Smog Shoppe is filled with antique furniture and has a wonderful bookshelf filled with cigar boxes, vintage letters, signs and other found objects. We were also inspired by our travels in India, as well as Moroccan elements that we love. Since SmogShoppe is such a diverse, whimsical space, everything blended together really well.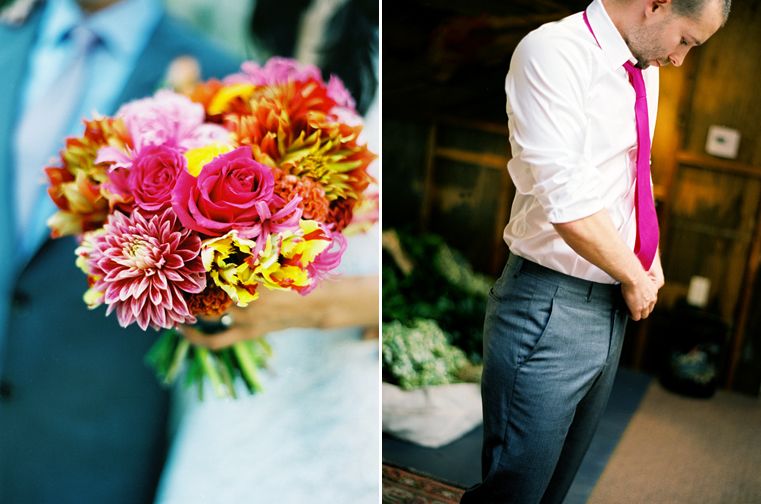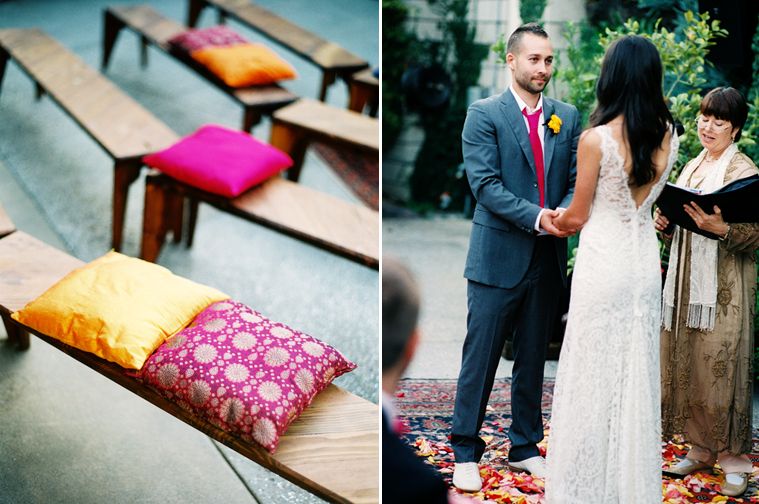 Bright colors, patterns, and sitar music pulled in Nina and Russell's Indian inspiration. The pillows were made by The Sewing Lounge with antique sari fabric and dupioni silk purchased at ABC Carpet & Home.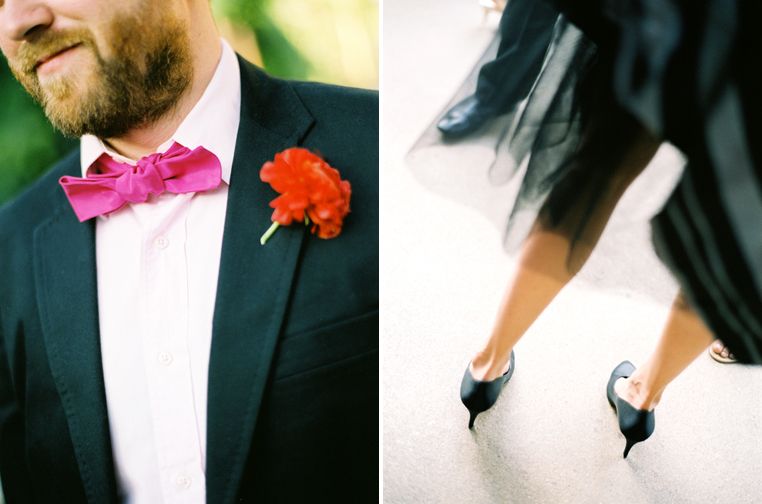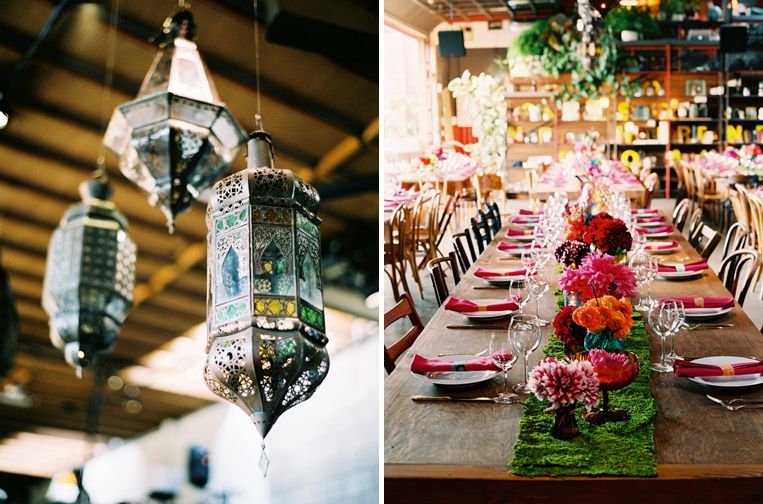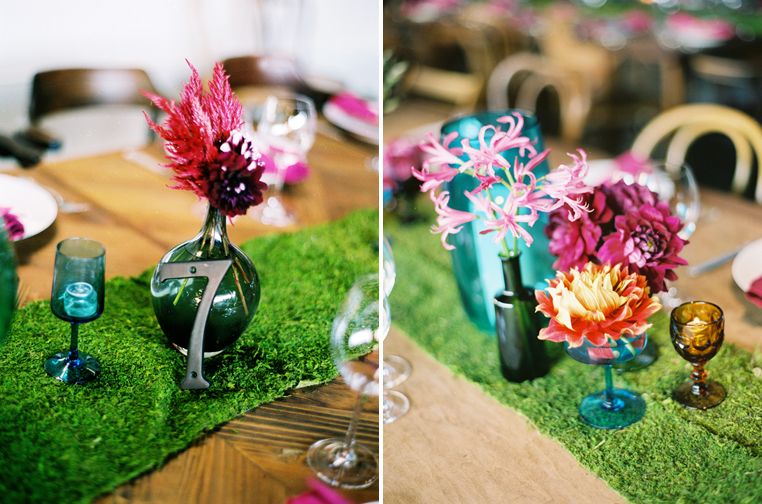 Nina and Russell found this vintage turquoise Royal typewriter on Etsy, and filled it with a roll of paper for guests to "sign."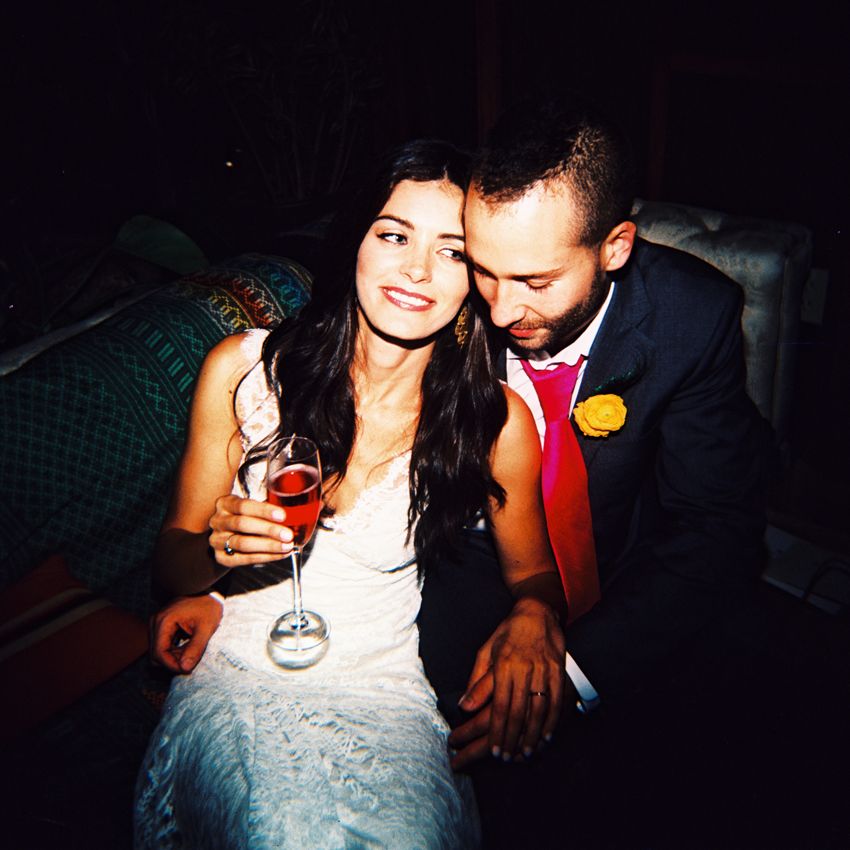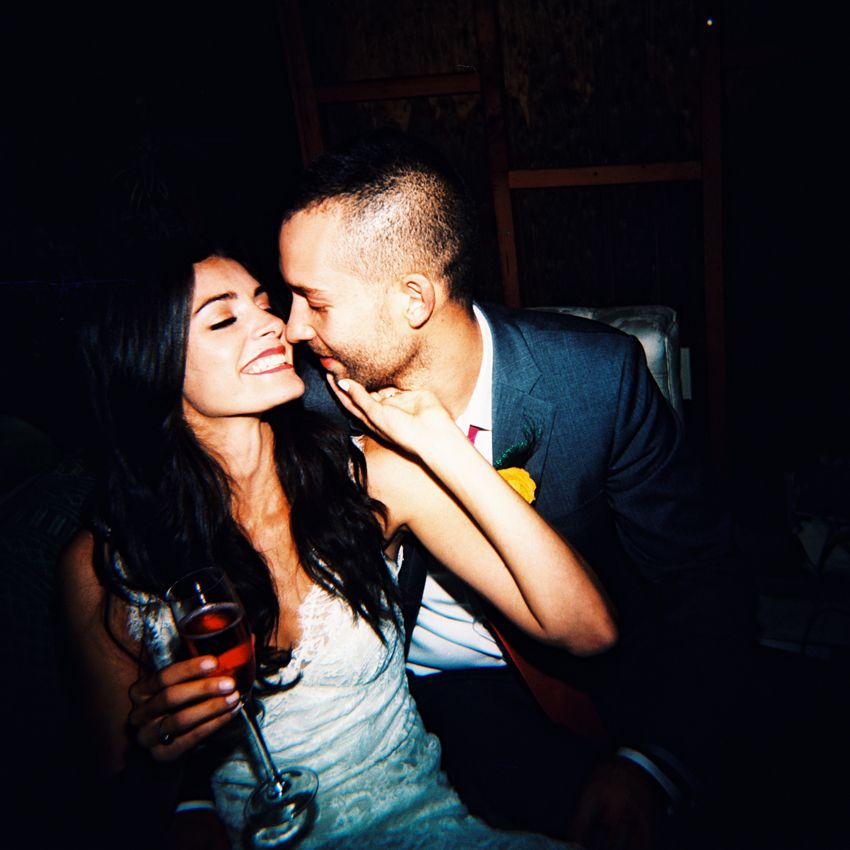 Happy wishes Nina and Russell! Thank you so much for sharing your beautiful wedding with us. And thank you, as always, to Jonathan Canlas – it's always so tough to choose from the hundreds of gorgeous photos he takes at each wedding. These are just a few from Nina and Russell's wedding – check out Jonathan's blog for even more from this fun party!