Budget-Friendly New York Wedding :: Sage & Chris
When Sage and Chris found out they were expecting, they sent out an email to their closest friends and family to find out what weekends were free, and decided on the first weekend in June. Their intimate, at-home wedding was not only sweet and charming, it also reflected the couple's sense of humor.

Sage and Chris knew they wanted to get married at their home from the first time they saw it, even before buying it! All of their 23 guests stayed with them at the house on the wedding weekend. Says the bride, "It was perfect – we were just surrounded by our very favorite people in our favorite place."

One of Sage's favorite parts of the day happened before the ceremony – at her 20-week checkup, she had the doctor write down the baby's sex on paper and put it in an envelope so that they could be surprised on their wedding day. "We were so sure it was a girl, but it was a boy!" she says. They announced the news to their guests just after saying their vows.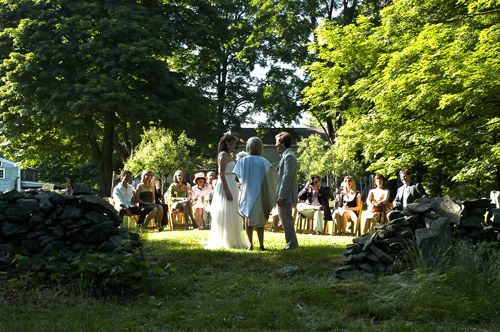 Sage found her dress just a month before the wedding, buying a sample at Kleinfeld's because there was no time to have the dress made-to-order. "I needed an empire waist since I didn't know how it would fit by the day of the wedding," she says. "And I didn't wear shoes – I went for the barefoot and pregnant look."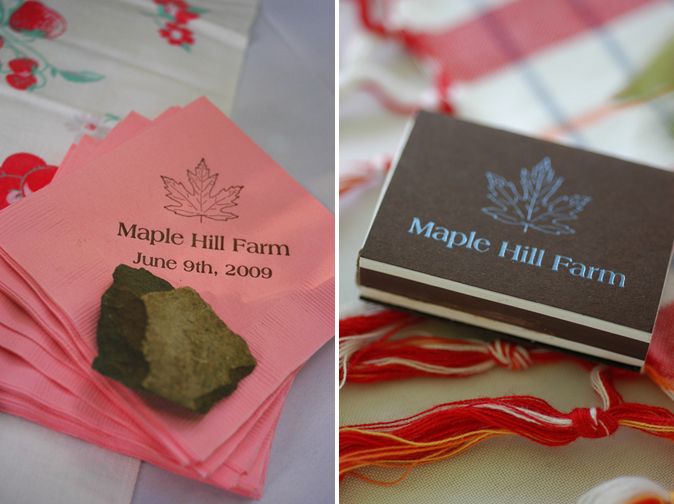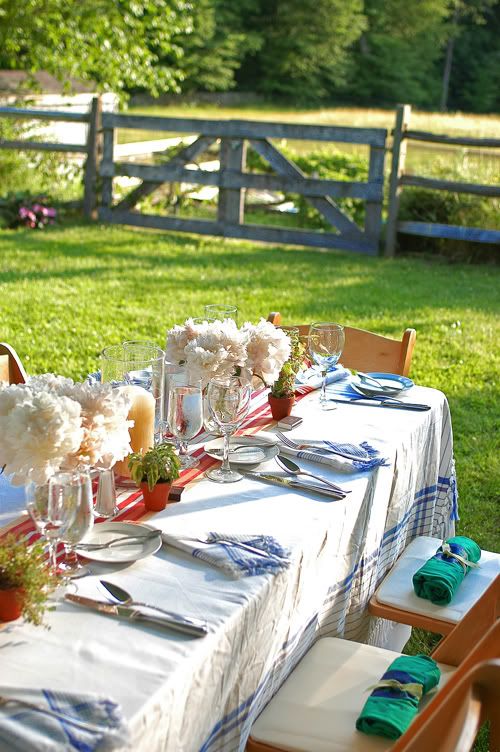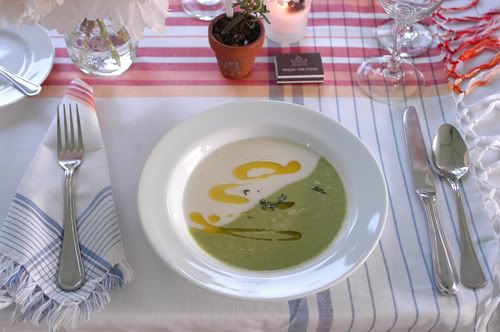 Catering by The Farmer' Wife.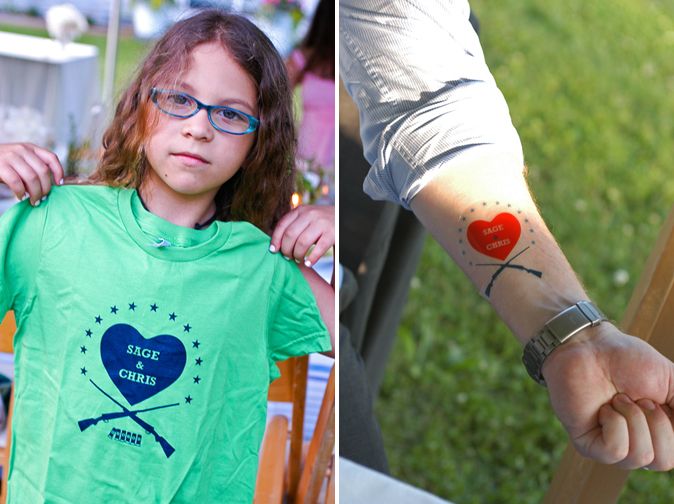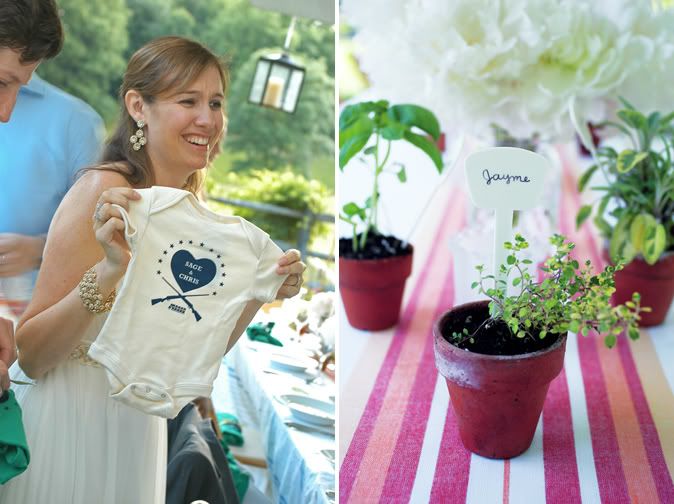 The couple designed a "shotgun wedding" themed logo that they had printed on t-shirts and temporary tattoos for their guests. One of their guests surprised them by having the logo printed on a onesie for the baby.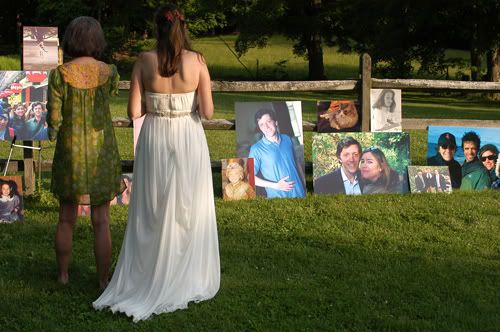 Congratulations to you, Sage and Chris, on your wedding and on your new addition! And thank you to Jean Kallina for sharing these photos.