Vintage Inspired DIY Wedding in Utah :: Susan & Jesse
I spent the day yesterday packing up most of our apartment, so I wasn't able to get up the inspiration board that's sitting half finished on my desktop. Hopefully this beautiful (and totally DIY) wedding will make up for it. Susan and Jesse were married in November in a private ceremony, followed by a reception full of fabulous vintage details.

Says bride, Susan: We did the vast majority of the work on our own. I stayed up late
making the bouquets after our florist went in for a surgery. Jesse's mom
took care of the boutonnieres.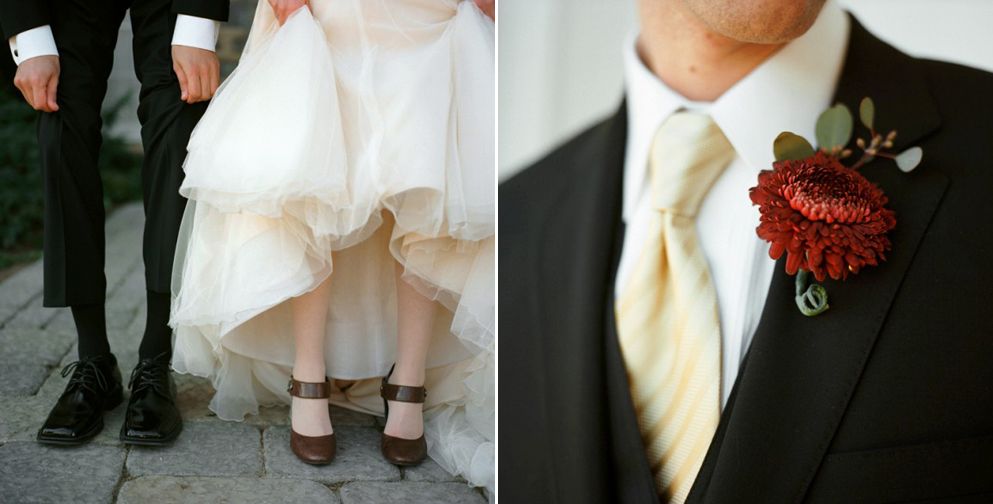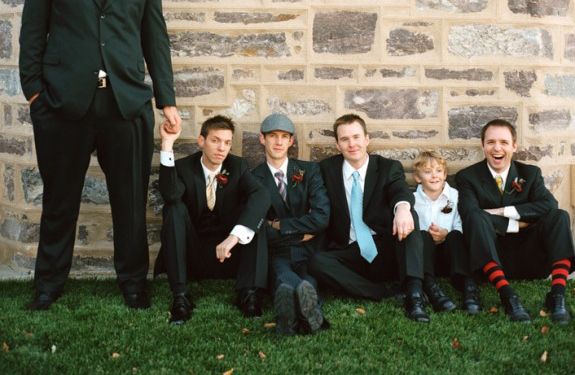 The bridesmaids all wore authentic 1920s dresses.

I made the dress from something old and something new. The lace portion of was taken from a dress from the early 1910s (purchased from Timeless Vixen at the Vintage Clothing Expo in Los Angeles. I deconstructed the dress, and stitched the lace to a French tulle dress (made by St. Patrick), which I also altered. I found the tulle dress on clearance at a Bridal shop a few blocks from my house, and it was perfect!

We wanted to avoid traditional colors and themes, and we also wanted to be as economical as possible. We thought the best way to get what we wanted was to do what we like, and punch it up. We were able to use a lot of the things we already owned, antiques, frames, easels, etc.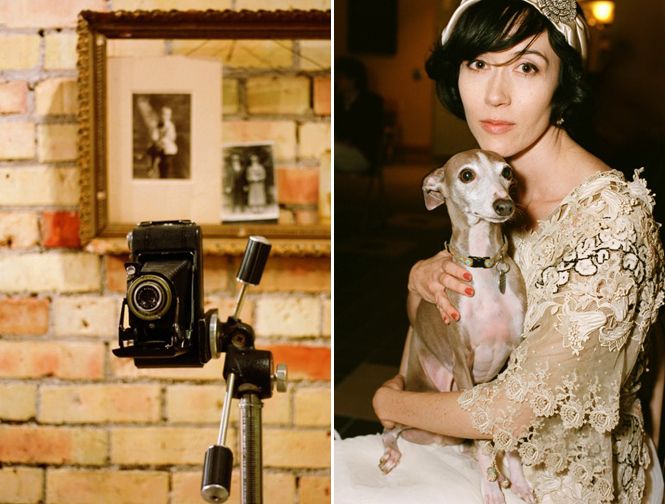 We hired our friend to DJ for us at the reception, and also used an antique phonograph for the music. It was great to have our friends and family involved, and we appreciated all of their help.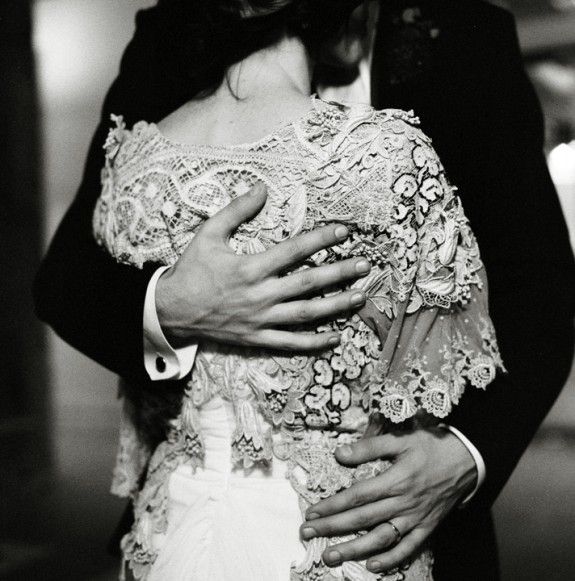 Can you believe that Susan made her own dress?! Beautiful. Thank you to Susan and Jesse for sharing their lovely wedding with us, and thank you of course to Duston Todd for sending over these wonderful pics. You can see even more from this wedding over on Duston's blog.